How Much Does An App Like Travel Adviser Cost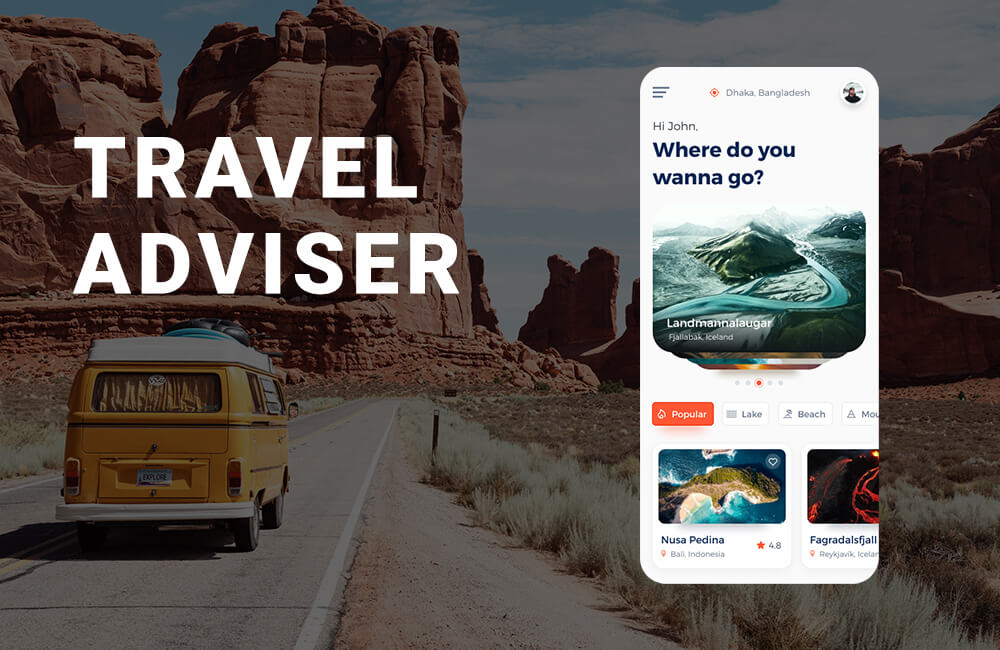 Travel Adviser is an online platform that collects millions of opinions about certain businesses in the tourism sector (hotels, restaurants, bars, nightclubs, cruises, etc.). The tourism sector lives more than ever on digital word of mouth. That is to say, of the opinions that clients post about businesses. In this sense, Travel Adviser is a giant on the Internet.
An app can make your business available to the customer 24 hours a day, 7 days a week. You don't need to be available all that time if you use a tourism app or a travel app for your business. Clients can enter your application at any time, check the details of their tour and plan another according to what suits them. The main benefit of an app is that people can rate and book their tour even if your business is closed.
Travel Adviser for restaurant is a way to attract customers and generate recommendations that help in the consumption experience. Travel Adviser, itself, is an establishment evaluation platform that was created with the aim of helping travelers discover good hotels, restaurants and some other types of establishments during their travels.
The platform, which today is the largest travel site in the world, can be accessed by the browser or the application, and also shows data on flights and other types of accommodation, such as the rental of real estate by season. With Travel Adviser for restaurant, the establishment is able to receive reviews from people who have already visited it, which ends up guiding the behavior of others who do not yet know it, but are in the process of getting to know it.
The best way to take advantage of the opportunities that Travel Adviser offers is to pay attention to everything customers say about the establishment on the platform. Suggestions and criticisms must be taken into account and answered as soon as possible so that the customers and other visitors know that you are aware of what is happening in your company.
Premium business profiles are given access to tools that allow the analysis and comparison of data between competitors, in addition to certain benefits in publicizing your business within the platform. All good restaurant marketing includes the business' presence on Travel Adviser.
Advantages That a Good Travel App Offers
An attractive design and a large database are enough for a travel app to be really useful to the user and to provide added value. For this reason, here are some of the features that a good travel app should have to offer maximum utility and user satisfaction.
Offer new functions, options and services that are useful to the user and differentiate them from the competition.
Comprehensive travel app: A travel application with a distinctive function is fine. But if the app has more functions than other applications, it will be offering added value to its users.
And the fact is that having all the important options in the same application is a plus for the traveler, since it will save unnecessary application downloads, waste of time and greater functionality.
What a Good Travel App Must Have
Enhancement of usability: we must seek to enhance the usability of the application for the user. To do this, it is essential that the app has been reviewed multiple times and the A/B tests and other necessary tests have been carried out before launching. The functionality and options it offers must be well defined and function optimally (without errors or design or structural development flaws).
In other words, the user is in charge and you have to offer them what they are looking for based on their needs and expectations, since that is what really interests them. Added functions that do not add any value and that are hardly used should be removed. The only thing they entail are unnecessary costs in their development and the lack of interest of the user who will see greater simplicity in other apps, and the options they need and less application size.
Free and maximum service: Until a few years ago, largely due to iOS Apps, many applications were paid or offered freemium services, but since Android took control of the application market, this has gradually changed.
Currently it is more normal to find free Apps than paid apps, and it is also something that the user values ​​tremendously, since the level of functionality and service has increased and they offer almost the same benefits as paid applications without added costs.
Therefore, it is essential and more that all services are always offered for free especially in a sector with as much pull as tourism. Otherwise, the user will look for another app that offers the same without having to assume any cost.
In regards to the development of a travel app, Hyperlink InfoSystem is the agency that is best suited to provide you with the needed solution. Depending on its features, the cost of an app like Travel Adviser costs between $6000 and $12000.
"Above page is written for promotional purpose. We do not damage any copyright. We create apps from the scratch only."
Process We Follow
Being a Top development company, the proficient developers of our teams follow a well-organized development process that includes the following steps.
Requirement Gathering
We help clients to gather and analyze the requirements to understand the functionalities to be integrated into the app. This process enables us to draw a development plan and transform the clients' concepts into an efficient and functional app.



UI/UX Design
Our developers use effective UI trends to design apps that are not only pleasing to the eye but also intuitiveness and consistency. We make sure the applications not only satisfy the needs of our clients but are also simple and convenient for the end-users.
Prototype
We develop a preliminary visualization of how the mobile app would look and function. The prototype of the mobile application will give an idea of the look and feel of the app, and we test the users' reactions to the UI and UX designs.



Development
Our team of app developers has a thorough understanding of different programming languages, frameworks, third-party APIs, and more and will develop logic and codes to make your mobile application browsable for your target audience integrating various features and functionalities.



Quality Assurance
Our developers carefully test every app to ensure that they provide an excellent user experience and meet the requirements of our clients. Apps developed by our development team are bug-free because they go through a series of automated and manual testing before deployment.



Deployment
Our app developers follow strict guidelines and best practices of app stores to make your mobile application good to go. The app deployment phase will make sure your mobile applications can meet all the publishing criteria and reach your target audience.



Support Maintenance
All digital solutions need improvement. The deployment of an app is not the final stage. We work with our clients to offer post-deployment maintenance and support to make sure the mobile application always stays bug-free and trendy.



Get Free
Quote

Now !

Got An Idea? Leave A Message To Us And We Will Reach Out To You Soon.