How Much Does An App Like Tumblr Cost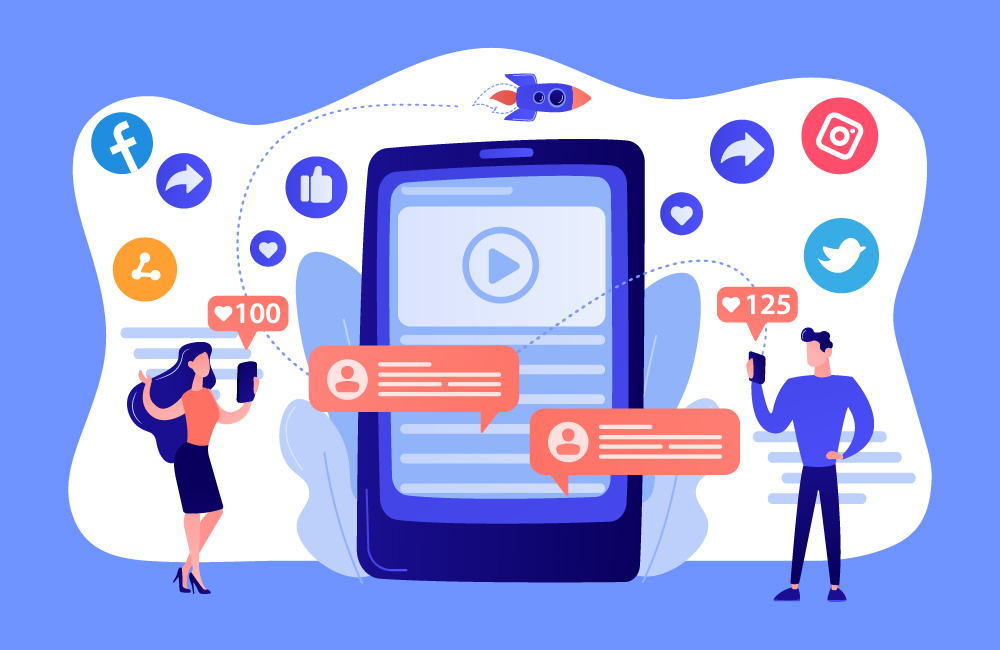 Tumblr is positioned as one of the strongest social networks blogs. Tumblr already outshines WordPress and Medium in blogging. An essential feature of Tumblr is that, it is so easy to use that creating a blog and filling it with content will be intuitively simple.
Being able to publish and share "Stories, photos, GIFs, fandom stuff, links, witty ideas, humor, Spotify songs, mp3s, videos, fashion news, pure art, deep thoughts on Tumblr is very simple.
Tumblr is the platform where you will have the union of Facebook, WordPress and Pinterest in a single social network. It has a blog functions like WordPress, basic Facebook features and Pinterest formatting and display.
Its great potential is the connection and dissemination of this content to other users as it helps to find and connect with content that may interest us according to our preferences. And in turn, it facilitates other users to do the same with your content. That is why this social network is one of the favorites of millennials.
Tumblr competes with other social networks such as Facebook, Twitter and Google+ in a direct way since its functions are very common: "interact with other users and share their content through texts, images, videos, quotes, links, audio files and conversations of the chat type stored in one place.
The use of Tumblr and Facebook currently differs significantly. However, Tumblr is not more popular with teenagers because they can blog there. The communication differs on the one hand through the openness and the presentation of the users. Facebook is more personal than Tumblr. This is a strength in many areas when it comes to the distribution and creation of content, but anonymity is often an advantage. The same goes for the complexity. Facebook offers its users a lot of functions and setting options. Tumblr, on the other hand, lives from its simple interface and limited functionality.
How Tumblr Works
To use Tumblr, you will only have to register on its official website and choose your username. Then you can start customizing the display of your site by placing a title, completing the profile, choosing the display template of the web design, the image format and everything related to the visual part of this space where you can meet many people in the world.
Then you must follow the blogs that you like, all their publications appear on your desktop, leaving all the information of interest in one place. If you see something interesting, go for a reblog. You can also add a comment and give it your personal touch because other users will also do the same with your posts.
Furthermore, you can include tags in each of the updates that are published. This helps you to be found easily by those who carry out searches using those words.
Advantages of Using Tumblr
There are various reasons why you should consider using Tumblr. These differentiated advantages that Tumblr has will be of great help if you have a brand or a company and you can enhance it by implementing a Tumblr blog on your Web page:
Easy creation. You save time researching blogging tools as Tumblr is very intuitive.
Easy to use. It is very intuitive and simple. Highlighting its clear and basic format.
Agile content: Tumblr posts stand out for the speed with which they can be created and shared. It offers a more complete package than a traditional blog manager, such as Blogger or WordPress since it allows you to instantly share any page, image or video that we see on the network through the " Share on" Tumblr Button.
Extensive customization: You have the freedom to modify the design and its template. If you are not a designer, you can buy original templates or use a free template.
Great visual appeal: It is deal for brands that want to highlight their products or content offered. Tumblr is also great for those interested in photography, videos and animations.
Integration with other social networks: Tumblr allows you to share the updates that have been published on this network to other networks, such as Facebook and Twitter.
Excellent means of communication: Every time you announce a post, you will not have to worry about the strategy in social networks and make a newsletter to your subscribers, but your own Tumblr followers will be notified instantly and you will be able to achieve popularity on the Internet very quickly. Being able to quickly communicate an event to your circle of people is one of the advantages of using Tumblr.
Great promotion: It is a platform that allows us to do commercial promotion, being able to put texts, images and videos of our company or products and they become viral. Being on the Tumblr network, you can be followed and shared by all users of this network and its impact and virality is very high.
Get Followers on Tumblr
If you learn how to take Tumblr photos, you will discover that you will gain followers after every photo you upload. However, there are a few tricks to gain followers on Tumblr:
Focus on the same content: Always show the same themes and don't share a little of everything. For example, if you like to do sports and show your activities, people will follow you because they like what you do.
Use the famous tags: You can use the search engine to find the most used or trending tags, you can look at other Tumblr users, etc.
Connect with other users. You will have to follow them, comment on their photos, etc. This is a social network; you must be active and participate.
Connect your account with other social networks. Many users will be on Twitter or Instagram, connect your Tumblr account with these social networks and you will gain followers.
Reblog news and share quality post. The more you post and the better the content you will reblog, the more followers will follow you. And never forget to be original and not publish so much as to saturate your followers.
A top mobile app development agency such as Hyperlink InfoSystem can assist you with the development of an excellent mobile app with functions similar to that of Tumblr. The average cost of such app is around $7000.
"Above page is written for promotional purpose. We do not damage any copyright. We create apps from the scratch only."
Process We Follow
Being a Top development company, the proficient developers of our teams follow a well-organized development process that includes the following steps.
Requirement Gathering
We help clients to gather and analyze the requirements to understand the functionalities to be integrated into the app. This process enables us to draw a development plan and transform the clients' concepts into an efficient and functional app.



UI/UX Design
Our developers use effective UI trends to design apps that are not only pleasing to the eye but also intuitiveness and consistency. We make sure the applications not only satisfy the needs of our clients but are also simple and convenient for the end-users.
Prototype
We develop a preliminary visualization of how the mobile app would look and function. The prototype of the mobile application will give an idea of the look and feel of the app, and we test the users' reactions to the UI and UX designs.



Development
Our team of app developers has a thorough understanding of different programming languages, frameworks, third-party APIs, and more and will develop logic and codes to make your mobile application browsable for your target audience integrating various features and functionalities.



Quality Assurance
Our developers carefully test every app to ensure that they provide an excellent user experience and meet the requirements of our clients. Apps developed by our development team are bug-free because they go through a series of automated and manual testing before deployment.



Deployment
Our app developers follow strict guidelines and best practices of app stores to make your mobile application good to go. The app deployment phase will make sure your mobile applications can meet all the publishing criteria and reach your target audience.



Support Maintenance
All digital solutions need improvement. The deployment of an app is not the final stage. We work with our clients to offer post-deployment maintenance and support to make sure the mobile application always stays bug-free and trendy.



Get Free
Quote

Now !

Got An Idea? Leave A Message To Us And We Will Reach Out To You Soon.