How Much Does An App Like TVCatchup Cost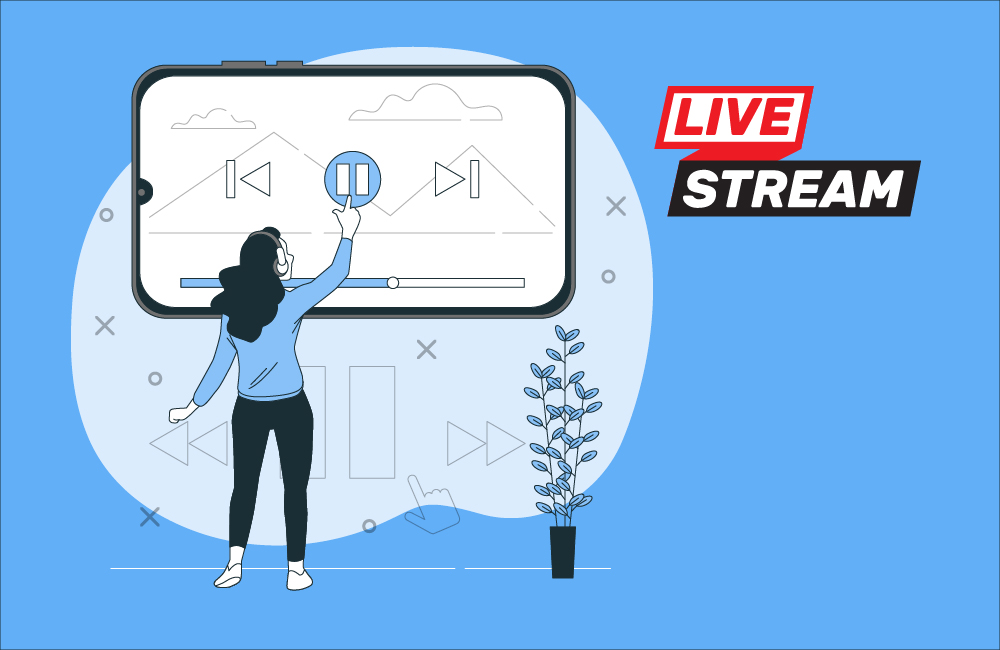 IPTV has been offering the possibility of receiving television over the Internet since 2006 - one of the first available programs was football games. In addition to the established antennas, satellite and cable television, IPTV is also enjoying an ever- growing fan base. Millions of households already watch television over the Internet and for good reasons.
Internet television has great advantages. Due to the constant expansion of the DSL, VDSL and fiber optic network, it is forecast that Internet TV will soon be more widespread than cable TV.
TVCatchup is an internet television that offers its users free access to blockbuster movies, series and programs on some of the top UK channels. Users can select any channels of their choice watch the programs live on different devices such as smartphones, tablets and computers. The comfort that comes with such cannot be overemphasized. You can now enjoy films and series like in the cinema, namely with incredible sharpness and color brilliance with the TVCatchup.
Most likely, IPTV has the greatest future potential. It combines "classic TV", as people have been used to for over half a century, with new, modern functions and more flexibility. At the same time, there is the option of broadcasting in high resolution - which is important for all owners of modern flat-screen TVs. HDTV and Ultra HD are the magic words here.
What is IPTV
IPTV can be described as watching television over the internet. The IP, i.e., the Internet protocol, is used for this. IPTV is very different from DVB-T, DVB-S and DVB-C. Although you can also receive public and private programs in HD quality and even UHD via Internet television. You also have the option of using streaming services. In addition, you decide what you want to see when and where and are no longer tied to the broadcasting of the stations. IPTV is differentiated from WebTV offers such as Netflix and Co.
Basic Requirements: What Technology Do You Need To Be Able To Receive IPTV?
In order to be able to watch television over the Internet, you must already obtain the Internet and telephone connection from the IPTV provider. You then also book the IPTV subscription. This also ensures that the Internet is fast enough to transfer the program without any problems. In addition, one is IPTV hardware required in the form of an IPTV receiver or a set-top box. This is supplied by the IPTV provider and converts the signals - switched between the router and the television set.
The cost of IPTV
IPTV is offered by the providers as an additional service to the DSL connection, the providers usually deliver the broadcast format with the convenience connection including DSL and telephone flat rate as well as specific options. The combination of Internet, telephone and IPTV is also known as triple play. The provider will also point out the required bandwidth that you need to play the television programs smoothly.
If you book IPTV for your existing connection, you pay between 5 and 15 euros in addition to your existing tariff, depending on the provider and scope of services. If you consider developing an Internet TV app similar to TVCatchup, Hyperlink InfoSystem is your best bet. We have developers who specialize in the development of excellent mobile app. The cost of an app similar to TVCatchup id around $8000.
The Pros And Cons of Internet Television
IPTV, like many digital and internet-based applications, is on the advance. Compared to other ways of receiving TV programs, watching TV over the Internet has many advantages, but also has disadvantages.
Benefits of IPTV
⦁ TV archives enable broadcasts to be saved. As a viewer, you no longer need to create your own archive, but can conveniently access the cloud and stream the programs you want.
⦁ Use pay TV, because separate receivers or set-top boxes are no longer necessary.
⦁ Timeshift, i.e., time-shifted television, is also feasible without a separate storage medium. You can easily control the Internet server that manages the programs with your remote control. However, this is only possible if the IPTV provider uses the unicast technology.
⦁ You can access more programs and a varied selection of channels
The Advantages of Internet TV
Picture Quality
Similar to cable and satellite, not only can HD television be received via the Internet, but programs can also be enjoyed in Ultra HD quality. All you need is a sufficiently fast DSL access, with 16 megabits per second (Mbit / s) being sufficient.
Video on Demand
One of the benefits is video on demand, which is access to thousands of contents in an online video library. However, this is not a unique selling point of IPTV, because this service is also offered via cable. Customers of Amazon Prime or Netflix have also long been used to stream films, series and other programs at any time. Their offers are also available via app on many IPTV offers, so that everyone can decide which service to use for themselves.
Time-shifted Television
One of the advantages of IPTV is the time-shifted television, i.e., the ability to pause, rewind or save a program. But here too, cable TV can now keep up and offers these options in conjunction with a hard drive receiver.
Interactive Television
What ultimately remains a great advantage of Internet television is the ability to intervene in the program. For example, you can play quiz programs or go shopping directly on shopping channels without having to pick up the phone. However, many offers are still missing.
"Above page is written for promotional purpose. We do not damage any copyright. We create apps from the scratch only."
Process We Follow
Being a Top development company, the proficient developers of our teams follow a well-organized development process that includes the following steps.
Requirement Gathering
We help clients to gather and analyze the requirements to understand the functionalities to be integrated into the app. This process enables us to draw a development plan and transform the clients' concepts into an efficient and functional app.



UI/UX Design
Our developers use effective UI trends to design apps that are not only pleasing to the eye but also intuitiveness and consistency. We make sure the applications not only satisfy the needs of our clients but are also simple and convenient for the end-users.
Prototype
We develop a preliminary visualization of how the mobile app would look and function. The prototype of the mobile application will give an idea of the look and feel of the app, and we test the users' reactions to the UI and UX designs.



Development
Our team of app developers has a thorough understanding of different programming languages, frameworks, third-party APIs, and more and will develop logic and codes to make your mobile application browsable for your target audience integrating various features and functionalities.



Quality Assurance
Our developers carefully test every app to ensure that they provide an excellent user experience and meet the requirements of our clients. Apps developed by our development team are bug-free because they go through a series of automated and manual testing before deployment.



Deployment
Our app developers follow strict guidelines and best practices of app stores to make your mobile application good to go. The app deployment phase will make sure your mobile applications can meet all the publishing criteria and reach your target audience.



Support Maintenance
All digital solutions need improvement. The deployment of an app is not the final stage. We work with our clients to offer post-deployment maintenance and support to make sure the mobile application always stays bug-free and trendy.



Get Free
Quote

Now !

Got An Idea? Leave A Message To Us And We Will Reach Out To You Soon.