How Much Does An App Like Viber Clone Cost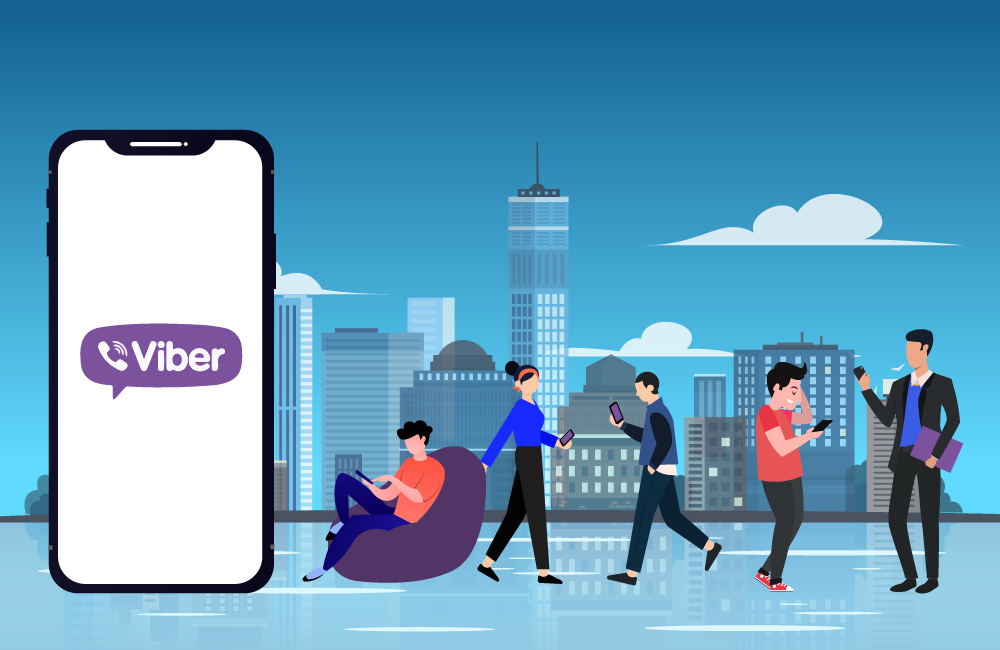 There is no doubt that Viber has been a headache for many companies since its launch in 2010. This is because many users continue to download and install Viber every day, which represents a threat to its main competitors, such as Skype, WhatsApp and Google Hangouts.
To use Viber, all you need is a connection and the Internet, either with mobile data or via Wi-Fi. To have a better voice and video quality in Viber, you must make sure you have a connection of at least 3G on your mobile phone. To help you get the best out of the app, here are some of the best features it has for messaging or making calls.
Viber Features
Smart Notifications
Notifications are essential when it comes to receiving alerts. However, not all of them are well received, especially when you are in a meeting or when notifications come from a group of 70 different people. This can be very irritating during the day. To avoid this, you can make use of smart notifications, which does not allow you to fill your phone with different notifications, so it combines them into a single notification. To activate it, it is necessary to access a chat room and swipe to the left, where the smart notification option will appear to activate it.
Custom Chat Background
Viber allows users to play with the backgrounds of the conversations, so that they can be personalized. Now you can easily get rid of the monotonous background in your conversations and insert your own by uploading an image from your smartphone gallery or from the web.
Chat Room Exchange
There are times when you start chatting with more than one person on Viber. While you can keep all conversations going by constantly going to the main page and opening each chat. You can also swipe right and you can see a complete list of all active conversations, saving a lot of time.
Sending Audios
As in other instant messaging applications such as WhatsApp or Telegram, the option to send audios at the moment makes things much easier for users. Instead of typing messages, Viber users can now send a quick voice message by pressing the microphone button that will record the message. In this case, the message will be received in the form of a voice recording.
Collection Of Stickers
Viber comes with one of the best sticker collections. Use these stickers to keep your conversations more interesting. Also, these labels can be downloaded from the label store, sorted and reordered.
Scribbles On Photographs
This is one of the most interesting features for Viber users. By using this tool, you can let your imagination run wild, all you need to do is choose a photo from your mobile device's gallery, select it for editing and start drawing on it. This doodles option is not only for photos, since you can send messages made only from them without the need for any photographs by clicking on the "+" button and clicking on "Doodles".
Calls To People Who Are Not Viber Users
By using Viber's "Viber Out" service, Viber users can make voice calls or video calls to the phone numbers of users who do not have a Viber account. This can be done by having very cheap rates that can be found on the Viber website.
Other Viber Features
Viber is an application with millions of users who can send messages, make voice calls and video calls with HD sound quality. The app also allows you to create chats for groups of up to 100 people and follow public conversations. Users can thus follow their favorite celebrity, watch their conversations unfold in real time, and share multimedia content.
In addition, Viber is now also compatible with smartwatches, allowing users to send and receive messages from their wrist.
It is an application that has no reason to envy others such as WhatsApp, and Skype, among others. It has many functionalities that are really useful and interesting for users and being able to make calls to people who do not have an account in the app is an added value. Hyperlink InfoSystem can help you develop an excellent instant messaging app similar to Viber. Depending on its functionalities, the cost of such app ranges from $5000 to $15000.
Reasons That Make Viber A Great Alternative To WhatsApp
Like WhatsApp, Viber offers:
Free download.
End-to-end encryption.
Work through 3G, 4G and Wi-Fi.
Available for Android, iOS and Windows.
Windows and Mac desktop applications.
Instant messaging.
Voice and video calls to other users.
Allows you to send photos, audio and video clips.
Private chat groups.
Google Now and Siri support.
But in addition to these basic concepts, Viber offers other functionalities such as:
VoIP Calls
With WhatsApp you can make voice calls to any other user who uses WhatsApp, but that's how it is; Unlike, with Viber you can not only make calls to users with the same application, but you can make calls to landlines and mobile numbers at a surprisingly low rate. Just load your account with some credit and you can call anyone, even if they don't use Viber.
Desktop Application
While WhatsApp has a desktop application for Mac and Windows, they only offer instant messaging features. If you want to make a voice call, you will have to use your smartphone. With Viber desktop applications, you have access to all the usual instant messaging features, but also to voice and video calls; Viber also has a desktop application for the Linux platform.
Public Accounts And Chats
Viber is defined as the "most complete communication experience in the world." It is likely that the fact of allowing public accounts is an important contribution to this statement. These accounts are usually created by famous brands or people, so that they can interact with the Viber audience. There are also other groups related to special interests such as news, photography, politics and many more.
Games
This is a feature that many users praise; The possibility that Viber offers to play with another user is a peculiarity that has attracted many followers. Although they are not within the application, the games created by Viber can connect to the account and challenge your contacts to a fun challenge.
"Above page is written for promotional purpose. We do not damage any copyright. We create apps from the scratch only."
Process We Follow
Being a Top development company, the proficient developers of our teams follow a well-organized development process that includes the following steps.
Requirement Gathering
We help clients to gather and analyze the requirements to understand the functionalities to be integrated into the app. This process enables us to draw a development plan and transform the clients' concepts into an efficient and functional app.



UI/UX Design
Our developers use effective UI trends to design apps that are not only pleasing to the eye but also intuitiveness and consistency. We make sure the applications not only satisfy the needs of our clients but are also simple and convenient for the end-users.
Prototype
We develop a preliminary visualization of how the mobile app would look and function. The prototype of the mobile application will give an idea of the look and feel of the app, and we test the users' reactions to the UI and UX designs.



Development
Our team of app developers has a thorough understanding of different programming languages, frameworks, third-party APIs, and more and will develop logic and codes to make your mobile application browsable for your target audience integrating various features and functionalities.



Quality Assurance
Our developers carefully test every app to ensure that they provide an excellent user experience and meet the requirements of our clients. Apps developed by our development team are bug-free because they go through a series of automated and manual testing before deployment.



Deployment
Our app developers follow strict guidelines and best practices of app stores to make your mobile application good to go. The app deployment phase will make sure your mobile applications can meet all the publishing criteria and reach your target audience.



Support Maintenance
All digital solutions need improvement. The deployment of an app is not the final stage. We work with our clients to offer post-deployment maintenance and support to make sure the mobile application always stays bug-free and trendy.



Get Free
Quote

Now !

Got An Idea? Leave A Message To Us And We Will Reach Out To You Soon.