How Much Does An App Like Vine Cost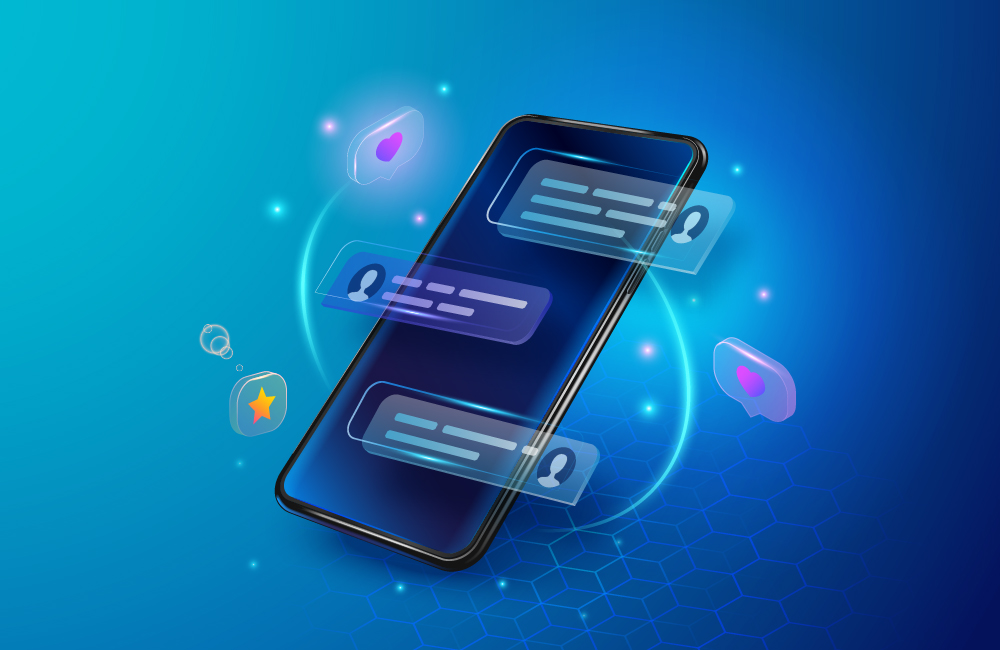 Byte, which was formerly known as Vine, is becoming more popular since its shutting down and re-emergence. When downloading Vine on our device, we will have to create a profile to be able to broadcast live or take a look at the videos published by other members of the platform in real-time. The app allows you to subscribe to the channels of the users that most attract your attention, and you will also have subscribers when you start publishing content.
Unlike Vine, where we would upload six-second videos, Vine not only allows us to do live broadcasts in the style of Facebook Live, but also allows us to share photos, videos and GIFs from the camera roll in real time. Additionally, users can play music from their iTunes library and add text, emoji, and theme backgrounds to the live stream.
Furthermore, Vine offers the ability to make live comments, participate in polls, or intervene when requested by the host. Likewise, as in Periscope, during the transmission, visitors can indicate that the content is to their liking, but instead of using hearts, they can send sparks.
Greater Control Over Customization
The idea of ​​Vine is to be able to offer an enriching experience to live broadcasts, and at this point the hosts can benefit considerably. Therefore, users will be able to change the size of their image, decide if they appear in full screen, in a smaller frame or if they prefer not to appear to give priority to the images, videos or GIFs that they have shared from their Photos reel.
Although there are several live streaming applications that are already well positioned (Periscope or Facebook Live), Vine's level of customization could boost the platform considerably. For the moment, it only remains to wait for it to obtain more users and for the live broadcasts to be more varied and entertaining. Developing an app similar to Vine should be an enticing proposition for your business because of the exciting features that it offers you. Hyperlink InfoSystem is a mobile app development agency that is available to help you develop such app.
Tips To Make Your Brand Stand Out In Vine
The platform is new, but few companies are still wondering what Vine is. The best way to stand out from the competition is to grow your audience early with fresh and original content. Here are some ideas that can help you in your strategies.
Create A Quick Tutorial
If your company is dedicated to restaurants or crafts, a mini tutorial will help you connect with the community. The key is to display your product in a smart and eye-catching way.
Take Advantage Of Special Celebrations
Feel free to include Vine in your social media posting calendar. This is a platform that rewards immediate content, so take advantage of special days to make videos.
Share Unique And Differential Content
Vine is not another platform where you can post what you put on all your social networks. Many companies do it without understanding what Vine is yet. TikTok and Youtube users use this social platform to be surprised with new things. Creativity is the main axis of this tool, so save yourself the recycled content.
Get Involved To Increase Your Community
Be active on this network. That means that you have to like and share the videos of other users. You can't search by hashtag yet, so dive through categories to find potential followers. Respond and follow users who comment on your videos and look for new creators to interact with.
Use Your Ingenuity To Attract Attention
Like Vine, Vine is the perfect place to work with funny videos capable of making a smile. The short format is ideal for humorous content. It is also the perfect place to test concepts, ideas and new campaigns. It hardly takes an hour to know if you are on the right track, or need to change your strategy.
Bet On Ideas Compatible With Memes
Nike has pioneered high-impact campaigns on Vine. This ran for a week with its own featured category on the Explore tab in the app. With a simple editing trick, the 6 seconds went from barrier to incentive. The Vine community accepted the challenge of the multinational and also began to create their videos based on that idea.
You already know what Vine is, now is the time to start thinking about how to integrate this tool into your marketing strategy. Despite being a newcomer to the market social network, its potential makes it an ally to consider. Our developers at Hyperlink InfoSystem can assist you in the development of an excellent app such as Vine. The cost of an app with similar features ranges from $5000 to $12000.
Advantages Offered By Vine
You can share your Vine videos in the application itself and Twitter and Facebook.
You can embed Vine videos on web/blogs.
You can explore the videos of other users.
Offers a new alternative for sharing content on social networks.
In addition to a sequence, the application allows you to record sound.
It's quick and easy to use.
What Kind Of Content Can Brands Post On Vine?
Valuable Messages - short and concise that connect with your audience.
Exclusives - brands can share exclusive contents.
Expectation - launch a video to generate expectation on social networks. Even in Hollywood they have taken advantage of Vine to create a new concept: Tweaser (Twitter + Teaser), 6-second teasers to promote movies.
Basic tutorials.
Promotion of new products and services.
Ads/Spots.
Relevant news, the journalistic sector is taking advantage of Vine to share the news of the moment in video format.

"Above page is written for promotional purpose. We do not damage any copyright. We create apps from the scratch only."
Process We Follow
Being a Top development company, the proficient developers of our teams follow a well-organized development process that includes the following steps.
Requirement Gathering
We help clients to gather and analyze the requirements to understand the functionalities to be integrated into the app. This process enables us to draw a development plan and transform the clients' concepts into an efficient and functional app.



UI/UX Design
Our developers use effective UI trends to design apps that are not only pleasing to the eye but also intuitiveness and consistency. We make sure the applications not only satisfy the needs of our clients but are also simple and convenient for the end-users.
Prototype
We develop a preliminary visualization of how the mobile app would look and function. The prototype of the mobile application will give an idea of the look and feel of the app, and we test the users' reactions to the UI and UX designs.



Development
Our team of app developers has a thorough understanding of different programming languages, frameworks, third-party APIs, and more and will develop logic and codes to make your mobile application browsable for your target audience integrating various features and functionalities.



Quality Assurance
Our developers carefully test every app to ensure that they provide an excellent user experience and meet the requirements of our clients. Apps developed by our development team are bug-free because they go through a series of automated and manual testing before deployment.



Deployment
Our app developers follow strict guidelines and best practices of app stores to make your mobile application good to go. The app deployment phase will make sure your mobile applications can meet all the publishing criteria and reach your target audience.



Support Maintenance
All digital solutions need improvement. The deployment of an app is not the final stage. We work with our clients to offer post-deployment maintenance and support to make sure the mobile application always stays bug-free and trendy.



Get Free
Quote

Now !

Got An Idea? Leave A Message To Us And We Will Reach Out To You Soon.