How Much Does It Cost To Develop An App Like Xender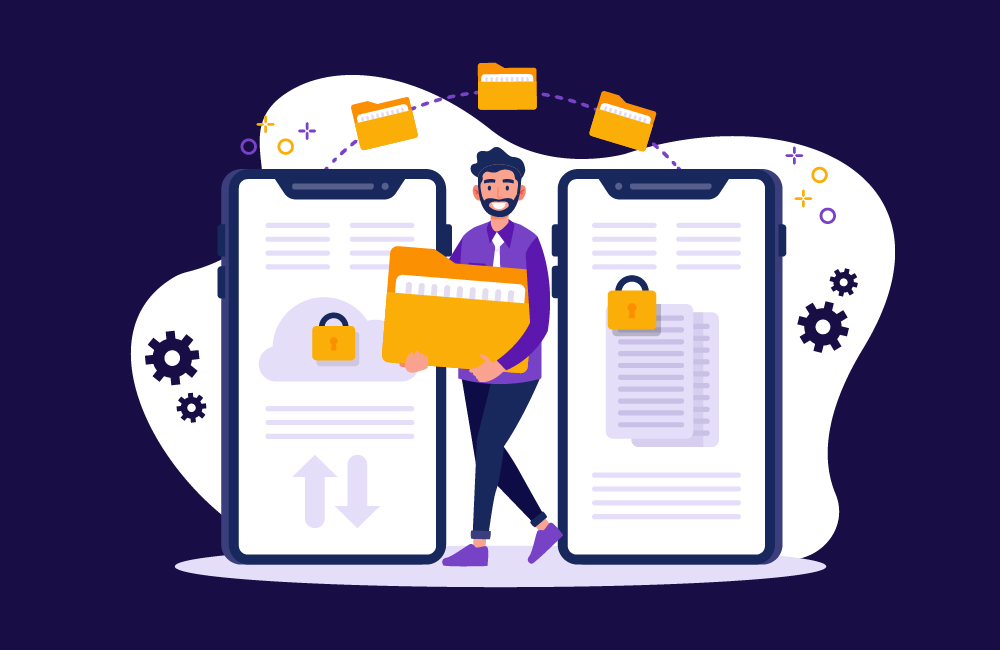 The ease of connecting and exchanging files between devices will make your user experience easier and more rewarding. That is why we show you a simple alternative to share files wirelessly between all types of devices and computers.
Xender allows you to send all types of files, wirelessly and at a speed 50 times higher than that offered by Bluetooth, to other smartphones that are around you and even allows you to share the files with any computer through the browser, whenever you are connected to the same Wi-Fi network. Xender is an app that makes us forget Bluetooth. Its advantages are so many, that it has revolutionized the world of file sharing.
Download And Use Xender On Android Devices
With Xender, you can share photos, music, documents and even the installation file of the apps that you want to share with your friends, or save a backup copy of the files from your smartphone on your computer.
Start by installing the Xender File Share app, which you'll find on Google Play. After installation, start the app.
From your Android, click on the Connect to mobile button. If your friends don't have the app installed, you can send it to them directly via Bluetooth.
Tap on Invite and tap on Bluetooth. The app installation apk file will be sent to your friends.
After installing the app on your devices, go back to the connection screen and then click on the Create group button to start detecting other nearby devices.
On your friend's smartphone, tap on Connect to mobile, but if necessary, you must tap on Join group to join the group you are creating.
The name of your Android will appear on the detection screen of your friends' phone. Click on it and the link between both devices is established.
You can now exchange all kinds of files between them.
Connect With iPhone Or iPad
To exchange files with Apple devices, the connection is not made directly from the app, as is done in the case of Android. But still, the process is very simple.
Start by installing the Xender app on your iPhone or iPad from the App Store.
Next, from your Android device, tap on the Connect to mobile button and, on the connection screen, tap on Connect the iOS.
You will go to a screen where you are instructed to connect and the function that creates your own Wi-fi network is activated. Notice that, in the first point of this step by step to connect your iOS device, just above the first image, the name of a network appears in quotes. This will be the name of the network you must connect to from your iPhone or iPad.
To do this, go to Settings and tap on the Wi-Fi section. Next, locate the network that Xender has created and tap on it to connect.
Then exit Settings and launch the Xender app.
Tap on the Connect Friends button and the link between both devices is established, allowing you to easily exchange files.
Send Files From Your Smartphone To Your Computer
With Xender you can also share files between your smartphone and your computer.
In this case, the requirement will be that both the computer and your smartphone are connected to the same Wi-Fi network.
To start the connection, tap on the More button in the app on your smartphone and the side panel of the app will be displayed. Tap on the option Connect the PC and a screen appears with a four-digit access code and an IP address.
Write the IP address in the address bar of your computer's internet browser as the app shows you.
Next, type the access code that appears in the app on your smartphone on your computer and click Submit. Then, your browser will become a file explorer from which to access all the files on your phone without using any cables in the process.
On the right side of the Xender File Explorer you will find the controls that will allow you to manage the files on your phone or tablet.
Advantages Of Xender
Fast Data Transfer: As we have explained that Xender is capable of sending data in a very fast time. The transfer speed was evaluated to reach 20 MB per second. So, don't be surprised when you send a song or video that is only 30MB capacity, you don't need to wait too long for all the files to enter your device.
You Can Send Various Types Of Files: You can use Xender to send multiple files. The file you send is not limited to just photos, audio or video. You can even send apps that are already installed on your cell phone to someone else's cell phone. So, you don't have to download it from Play Store which will certainly use your internet data because you can share the app.
No Internet Connection Required: Who would have thought if Xender proprietary data transfer speed was apparently not compatible with an internet connection. Therefore, even though you did not have an internet data at the time, you can still send your files with this application and its functions will not be affected.
Can Be Used For All OS: Another advantage of Xender is the application, which is compatible with almost all commonly used operating systems. You can use Xender for Android, iOS, and even computers that have a Windows or MacOS operating system. In addition, you can also send files through the operating system so that even if your smartphone with your friend has a different operating system, you can share files.
You Can Send Directly As A Group: For those of you who don't want to queue and in fact, by the way, you have to send files to everyone in no time as long as you don't have an internet data, then use Xender. This app already provides a group feature that you can use to share files as a group. However, it should be noted that a maximum of 5 devices can be placed in a group.
You can contact us at Hyperlink InfoSystem to development a solution to share files with your friends without internet. The development cost of such app can range from $7000 - $12000.
"Above page is written for promotional purpose. We do not damage any copyright. We create apps from the scratch only."
Process We Follow
Being a Top development company, the proficient developers of our teams follow a well-organized development process that includes the following steps.
Requirement Gathering
We help clients to gather and analyze the requirements to understand the functionalities to be integrated into the app. This process enables us to draw a development plan and transform the clients' concepts into an efficient and functional app.



UI/UX Design
Our developers use effective UI trends to design apps that are not only pleasing to the eye but also intuitiveness and consistency. We make sure the applications not only satisfy the needs of our clients but are also simple and convenient for the end-users.
Prototype
We develop a preliminary visualization of how the mobile app would look and function. The prototype of the mobile application will give an idea of the look and feel of the app, and we test the users' reactions to the UI and UX designs.



Development
Our team of app developers has a thorough understanding of different programming languages, frameworks, third-party APIs, and more and will develop logic and codes to make your mobile application browsable for your target audience integrating various features and functionalities.



Quality Assurance
Our developers carefully test every app to ensure that they provide an excellent user experience and meet the requirements of our clients. Apps developed by our development team are bug-free because they go through a series of automated and manual testing before deployment.



Deployment
Our app developers follow strict guidelines and best practices of app stores to make your mobile application good to go. The app deployment phase will make sure your mobile applications can meet all the publishing criteria and reach your target audience.



Support Maintenance
All digital solutions need improvement. The deployment of an app is not the final stage. We work with our clients to offer post-deployment maintenance and support to make sure the mobile application always stays bug-free and trendy.



Get Free
Quote

Now !

Got An Idea? Leave A Message To Us And We Will Reach Out To You Soon.