How Much Does An App Like Youtube Cost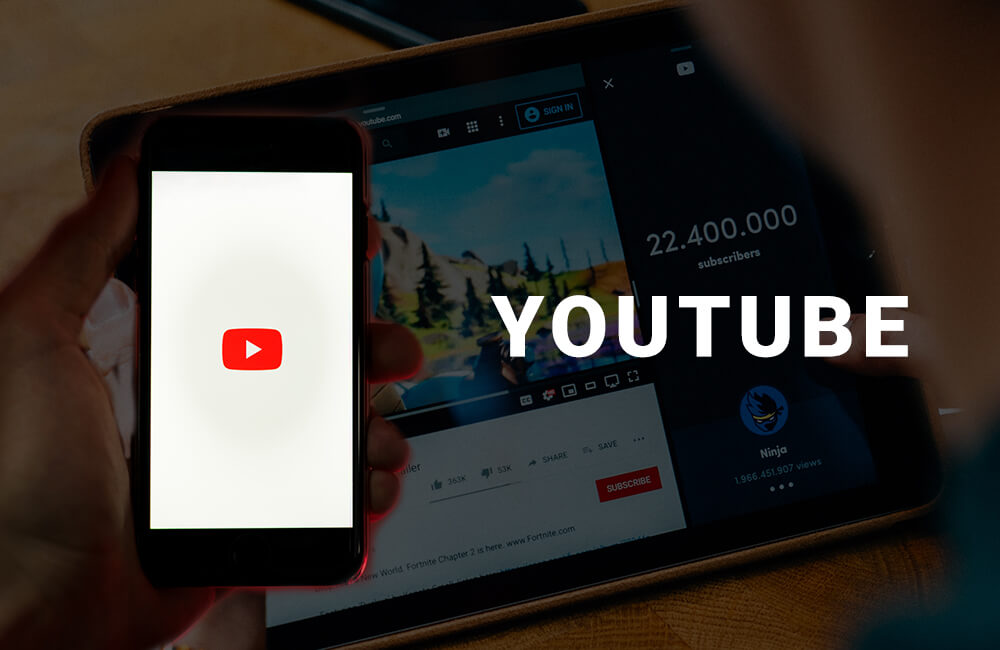 Videos are becoming increasingly important in digital marketing and are right on trend. Nevertheless, YouTube marketing or video marketing in general is still underestimated by many SME entrepreneurs. This is surprising, because a video offers clear advantages over text-based advertising or simple images: moving images are captivating, emotional and easy to digest in the age of information overload.
The online platform YouTube plays a special role in this - it is the largest video portal in the world with a monthly number of users of around one billion. At the same time, the platform is the second largest search engine in the world after Google. This fact alone should be enough to arouse the interest of any company.
Every minute, 300 hours of video material is uploaded to YouTube alone. While the time in front of the television of 18 - 49 years old continues to decrease, the time spent on YouTube rose by 71 percent in 2016. You can reach billions of people completely free of charge and even generate subscribers for free.
You can also develop a video sharing app similar to YouTube. Our app developers at Hyperlink InfoSystem can assist you with that. The development of an app similar to YouTube costs around $12000.
Consider Online Marketing on YouTube
YouTube marketing for companies is a strategic element in customer acquisition and customer growth. It is suitable for every business, regardless of whether it is a small startup or an established and market-leading company. A quick look at the statistics is enough and you will see how many companies create their own channel.
You can almost certainly assume that your target group can also be found on YouTube. YouTube Marketing is particularly useful in online marketing for SMEs because it can be extremely inexpensive. You usually don't get off cheaply by using video as an advertising content. But such high costs are not necessary. Nowadays everyone can build up their own YouTube presence with diligence and commitment. The focus here is on the benefit that viewers receive when consuming your published videos.
The trend in online marketing is clearly oriented in one direction: videos. With YouTube marketing, you can capitalize on it and present yourself, product or service to an audience of billions in a unique way.
Address your target group precisely through YouTube marketing and boost your customer growth. Your content, content marketing or a product description can be easily consumed by your target group and shared even more easily. Most of the viral videos in recent years have been uploaded to YouTube.
Use YouTube Marketing For Your Business
Explore new ways to acquire and grow customers through YouTube Marketing. YouTube marketing can be used in a variety of ways, depending on the goals you are pursuing with your channel. Before creating your own channel, you should think about your marketing strategy.
What should be shown to your subscribers. The following questions will help you decide which type of YouTube marketing makes sense for you:
What do I want to achieve with YouTube Marketing? Do I want to use my channel primarily to acquire new customers and grow customers, to increase my reach or to achieve greater brand visibility?
What is unique about my product / service / brand?
How do I want to address my target group with YouTube Marketing?
How to make my mark on my channel present to set myself apart from the competition?
Features of a Good YouTube Marketing Strategy
If you want to do YouTube marketing on a regular basis, you need a sophisticated marketing strategy. Uploading videos on the platform is something that almost everyone can do nowadays. But that alone is far from promising success. A clear and good YouTube marketing strategy is necessary.
Here are features of a good YouTube marketing strategy that will help you gain more subscribers without an expensive advertisement:
A Short Intro & Branding
Every video in your YouTube marketing campaign should start with a short intro and a brief description of the video content. Create a uniform intro for each video and thus create recognition value.
In the intro itself, you should introduce yourself briefly and explain where you, your company or your brand can be found in the social media marketing mix: Facebook, Twitter, Instagram & Co.
Description
Immediately before or after the intro, you give a brief description of why it is worth watching your video. What is it about and why is this important for your target group? Don't drag out the answers to these questions and stick to short notes.
Offer Added Value
Now it's about the content that you promised in the video title. Try to get your message to the point and offer added value. Always have your viewers or subscribers in the back of your mind.
Finish With a Summary
Every successful YouTube marketing video always ends with a conclusion by summarizing what has already been said in the most important points.
Give Further Tips And Advice
Give your viewer valuable tips and advice on how he or she can use the information you have just explained. These can be recommendations or important comments, for example. Motivate your viewers or warn them of possible difficulties. Try to be helpful and practical for your users.
Call-to-Action (CTA)
For entrepreneurs in YouTube marketing, the call-to-action is the most important step. After all, you didn't design your strategy just to produce videos, entertain your subscribers, or kill time.
This is exactly where the call-to-action comes into play. A CTA is actually very simple: tell your viewer what to do: subscribe to your channel, visit you on Facebook, share your video, subscribe to a newsletter or download something from you.
"Above page is written for promotional purpose. We do not damage any copyright. We create apps from the scratch only."
Process We Follow
Being a Top development company, the proficient developers of our teams follow a well-organized development process that includes the following steps.
Requirement Gathering
We help clients to gather and analyze the requirements to understand the functionalities to be integrated into the app. This process enables us to draw a development plan and transform the clients' concepts into an efficient and functional app.



UI/UX Design
Our developers use effective UI trends to design apps that are not only pleasing to the eye but also intuitiveness and consistency. We make sure the applications not only satisfy the needs of our clients but are also simple and convenient for the end-users.
Prototype
We develop a preliminary visualization of how the mobile app would look and function. The prototype of the mobile application will give an idea of the look and feel of the app, and we test the users' reactions to the UI and UX designs.



Development
Our team of app developers has a thorough understanding of different programming languages, frameworks, third-party APIs, and more and will develop logic and codes to make your mobile application browsable for your target audience integrating various features and functionalities.



Quality Assurance
Our developers carefully test every app to ensure that they provide an excellent user experience and meet the requirements of our clients. Apps developed by our development team are bug-free because they go through a series of automated and manual testing before deployment.



Deployment
Our app developers follow strict guidelines and best practices of app stores to make your mobile application good to go. The app deployment phase will make sure your mobile applications can meet all the publishing criteria and reach your target audience.



Support Maintenance
All digital solutions need improvement. The deployment of an app is not the final stage. We work with our clients to offer post-deployment maintenance and support to make sure the mobile application always stays bug-free and trendy.



Get Free
Quote

Now !

Got An Idea? Leave A Message To Us And We Will Reach Out To You Soon.