How Much Does It Cost To Develop App Like Glamsquad Beauty Salon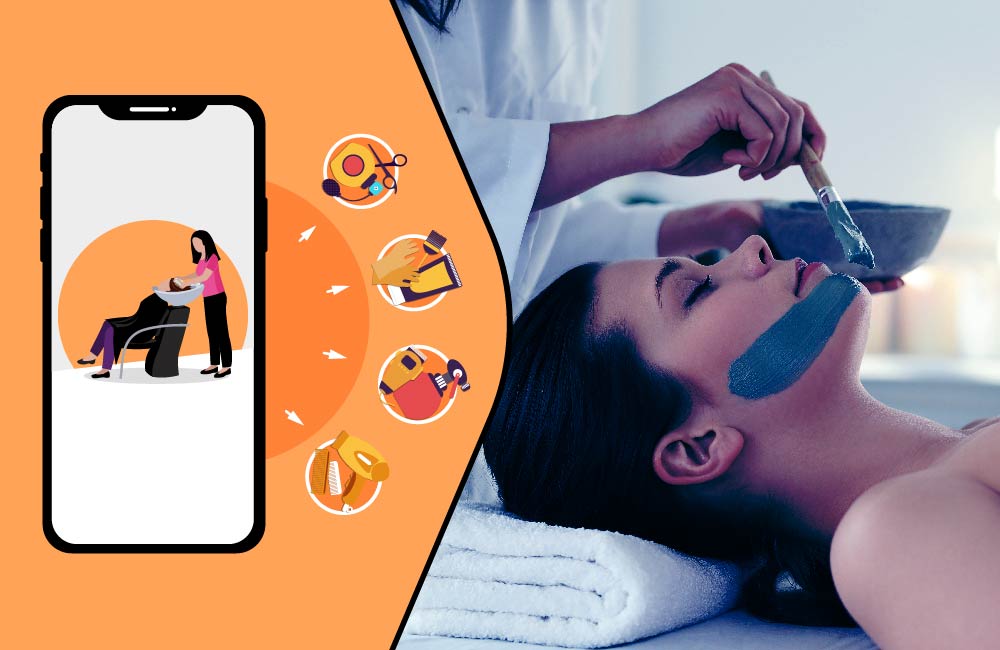 Having an app for your salon can help you get more clients and have more appointments. In short, you can increase revenue with your app. For many small and medium-sized businesses, a mobile app is a great new way to connect with their customers and open up new marketing channels. It is one more inbound marketing tool that you cannot miss.
But for salons in particular, mobile apps offer a ton of great features to drive business profitably. Our developers at Hyperlink InfoSystem are experts in various aspects of mobile app development. We can help your salon with an excellent mobile app that is perfectly tailored to the needs of your business. Here are some of the features that we can help you integrate into your salon app:
Bookings
Your customers can access your application to make a reservation and specify what they want, thanks to a booking engine linked directly to your calendar and schedule. They can browse your app and look for the spaces you have free in your agenda and book appointments directly on the go.
This fact saves your staff relevant time that they can invest in other tasks, and makes it easier for the client to get an appointment quickly and easily, especially if they don't feel like calling.
Appointment Reminders
You can send reminders of appointments that have been booked from the application itself. The push notifications to you users does not leave you indifferent to your them. If you are proactive, it is likely that you can capture a segment of customers that tend to go to your competition.
If you have regular appointments, do not let a long time pass without notifying him of his appointment. Since he may change his mind without contact with the client. If you put in a little dedication and effort, you can ensure more frequent appointments from your app and increase annual revenue per client.
Style Libraries
With a good mobile app, you can offer them a library of hairstyles with different beautiful images and albums. You would help your customers to select styles from those you offer. Through a simple photo album, you can offer your clients a repertoire of services and they will have a better idea of ​​what they want.
In this way, you can improve communication about the styles and services you offer, and hopefully get a clear idea or direction of what customers like or what the market trends are.
Customer Photos
You can make your business more profitable with some of the features that apps developed by Hyperlink InfoSystem offers. Your clients will be able to take photos of themselves from the mobile app when you have finished serving them and post them on their social media accounts. They can also the pictures to you.
This is ideal for creating a database of photos of your clients for self-promotion, referral or opinion purposes. Also, if a customer who repeating wants the same thing that was done the last time he came, you can download the photo from the database and you will know exactly what you should do.
Special Offers
Push notifications (messages that users receive on their home screen) allow you to direct your customers to special promotions, events and offers. You can also combine them with the geofencing functionality. If you ever have to generate income during a business downtime, notifications allow you to easily and proactively generate interest.
You can also offer GPS coupons that users must unlock when they are in the beauty center, doing "check-in" through your business application. This adds a fun component to your business that rewards customers simply for visiting your business.
Loyalty Programs
You can offer loyalty program to your clients from your beauty salon mobile app. You don't have to print cards or other things manually. Everything is done from the mobile app very quickly. For example, when they have spent up to a certain amount, you can invite them to access the business app.
References
A mobile application can make you get references and opinions from your clients in a very easy, practical and fast way. With a single click, the user can publish a post or comment on any social network such as Facebook, Twitter or Google+, talking about their experience in your salon.
If you offer a good service, these references and opinions will allow you to gain new clients in an organic or natural way.
Sale of Products
Customers can easily browse content, submit orders, and make payments. This allows you to open a new source of income. You need to consider consulting a top mobile app development company such as Hyperlink InfoSystem to develop a beauty app such as Glamsquad beauty salon app for your beauty salon. The sooner you do it, the more profitable benefits you will get. You already know that in the world of technology, you will have a large part of the market won if you move before your competitors. In the not so distant future, mobile applications will be widely used at all time (if they are not already), something that is already beginning to be noticed.
The market increasingly requires you to include the technology that facilitates daily management in your business. Above all, the technology must cater for the needs of customers. Many people seek agility, accessibility and have little time to do what they like. You must always keep this in mind if you want your beauty business to grow. With so many daily tasks, the minutes that are left to book beauty appointments are smaller and thinking that they should go to your salon or wait for someone to answer their messages or answer a phone already completely removes the possibility of taking some type of service. And this will even be worse if your competitors have a mobile app to manage their business operation. Hyperlink infoSystem can assist you with an excellent salon app at a great cost. Apps similar to Glamsquad beauty salon cost around $7,000.

"Above page is written for promotional purpose. We do not damage any copyright. We create apps from the scratch only."
Process We Follow
Being a Top development company, the proficient developers of our teams follow a well-organized development process that includes the following steps.
Requirement Gathering
We help clients to gather and analyze the requirements to understand the functionalities to be integrated into the app. This process enables us to draw a development plan and transform the clients' concepts into an efficient and functional app.



UI/UX Design
Our developers use effective UI trends to design apps that are not only pleasing to the eye but also intuitiveness and consistency. We make sure the applications not only satisfy the needs of our clients but are also simple and convenient for the end-users.
Prototype
We develop a preliminary visualization of how the mobile app would look and function. The prototype of the mobile application will give an idea of the look and feel of the app, and we test the users' reactions to the UI and UX designs.



Development
Our team of app developers has a thorough understanding of different programming languages, frameworks, third-party APIs, and more and will develop logic and codes to make your mobile application browsable for your target audience integrating various features and functionalities.



Quality Assurance
Our developers carefully test every app to ensure that they provide an excellent user experience and meet the requirements of our clients. Apps developed by our development team are bug-free because they go through a series of automated and manual testing before deployment.



Deployment
Our app developers follow strict guidelines and best practices of app stores to make your mobile application good to go. The app deployment phase will make sure your mobile applications can meet all the publishing criteria and reach your target audience.



Support Maintenance
All digital solutions need improvement. The deployment of an app is not the final stage. We work with our clients to offer post-deployment maintenance and support to make sure the mobile application always stays bug-free and trendy.



Get Free
Quote

Now !

Got An Idea? Leave A Message To Us And We Will Reach Out To You Soon.