How Much Does It Cost To Develop A Food Ordering Mobile App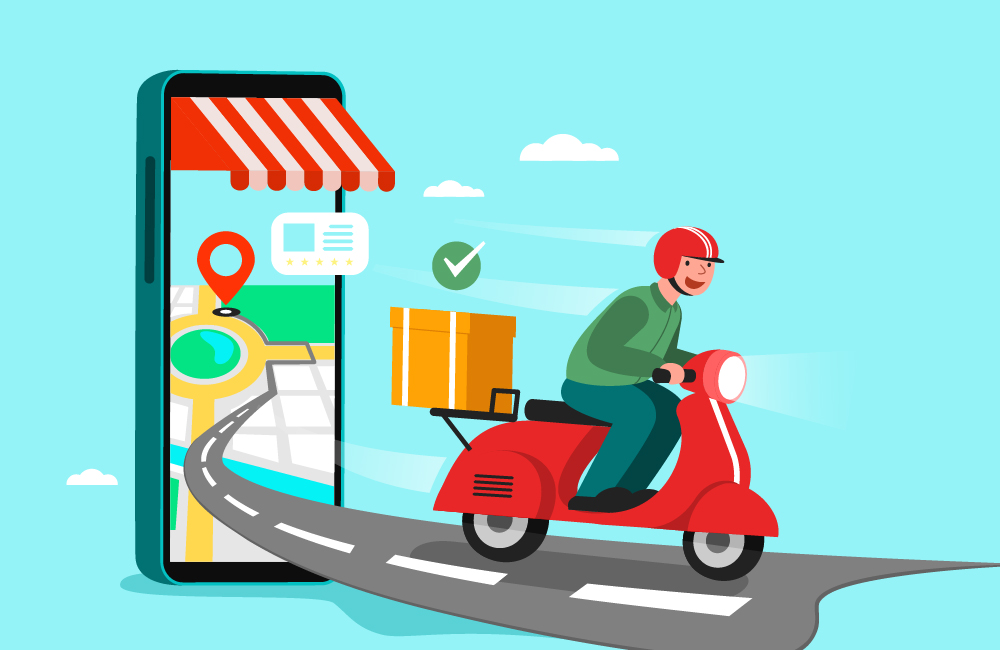 New technologies have remarkably changed our lifestyle in a surprising way and we are increasingly dependent on them. Many aspects have been pleasantly facilitated thanks to this new information, purchasing and management methods, and we no longer have to move excessively from one place to another to purchase products, inform ourselves, communicate, etc.
For these reasons and for many more, businesses and large corporations have adapted to the Internet: web pages were created first, then social networks, and mobile applications emerged later with the rise of smartphones.
That ordering food at home via the internet is undoubtedly going to be one of the trends in the coming years. With a wide variety of food delivery services available to you, your options for where to order food are almost endless. In fact, many restaurants and establishments offer food delivery services simply because many of their competitors are doing the same.
Advantages Of Mobile Apps For A Restaurant
Among the advantages that a mobile application brings to a restaurant are the following:
Reservations and orders will be much easier and more comfortable for the customer.
The application will allow the user to analyze the food, dessert and wine list, as well as the breakdown of prices and specialties of the place with much more peace of mind.
There will be a two-way communication between the restaurant and the customer. The first can send messages of news and promotions to diners, and customers can contact the restaurant to make suggestions or even constructive complaints that will help improve the service.
It serves as a loyalty tool, since the restaurant can create coupons and cards with special promotions only for users of the app.
The application will allow the inclusion of the location of the restaurant and thus facilitate the arrival of customers.
Content of interest can be provided for diners to share with their friends and family. With these actions, you will increase the reach of your mobile app downloads. In this way, it will be possible to attract potential customers who have not yet visited the establishment.
The customer, having downloaded the business mobile application, will see the logo and remember its existence.
The app can also be used to invite clients to special events, such as wine and cheese tastings, concerts, dinners, exclusive lunches, etc.
As long as it is not intrusive or mandatory, customers may be asked to provide some information about themselves. It's a great way to learn about diners and find out which people use your app (their tastes and preferences).
The application will provide the restaurant with added value and a modern and current image.
Modernize Your Business And Create Your Own Mobile App
If you are in charge of a restaurant (of whatever type), you should think about creating an application for the proper development of your restaurant. As you have seen, the advantages that a mobile app offers your business are numerous and are important for the progress of your business.
In addition, it is the only way to adapt to current times and thus make the most of new technologies. In addition to all this, it is also essential to offer your customers a quality service with the best products on the market, something that Hyperlink InfoSystem always has in mind.
Benefits Of Ordering Food:
Save Your Time: This option allows you to choose where and when to eat, if you are in a hurry, take away food is the best option to avoid wasting time. Saving time is achieved by not having to cook and avoiding travel, since the food will be taken to the place where you are and you will be able to use the time strictly necessary to eat.
Comfort: It does not require efforts as it is not necessary to do the cooking.
Adaptability: You can choose where to eat: at work, enjoying lunch outdoors or at home. Food delivery adapts to your needs and time without having to alter your obligations or daily routine to be able to enjoy a delicious menu.
Help: It helps you in case of receiving an unexpected visit at home or if you want to celebrate a party or family reunion. On many occasions, you do not have the time necessary to prepare a menu for a large number of diners.
Wide Selection: It can be incredibly difficult to find a restaurant in your area that has exactly what you are looking for.
The development of mobile app for restaurant is a growing trend and it is essential to consider many factors during the development of such app. Hyperlink InfoSystem can assist you in such regard. We can help you with an excellent food ordering app. The average cost of such app is between $5000 and $8000 depending on the features to be included.
"Above page is written for promotional purpose. We do not damage any copyright. We create apps from the scratch only."
Process We Follow
Being a Top development company, the proficient developers of our teams follow a well-organized development process that includes the following steps.
Requirement Gathering
We help clients to gather and analyze the requirements to understand the functionalities to be integrated into the app. This process enables us to draw a development plan and transform the clients' concepts into an efficient and functional app.



UI/UX Design
Our developers use effective UI trends to design apps that are not only pleasing to the eye but also intuitiveness and consistency. We make sure the applications not only satisfy the needs of our clients but are also simple and convenient for the end-users.
Prototype
We develop a preliminary visualization of how the mobile app would look and function. The prototype of the mobile application will give an idea of the look and feel of the app, and we test the users' reactions to the UI and UX designs.



Development
Our team of app developers has a thorough understanding of different programming languages, frameworks, third-party APIs, and more and will develop logic and codes to make your mobile application browsable for your target audience integrating various features and functionalities.



Quality Assurance
Our developers carefully test every app to ensure that they provide an excellent user experience and meet the requirements of our clients. Apps developed by our development team are bug-free because they go through a series of automated and manual testing before deployment.



Deployment
Our app developers follow strict guidelines and best practices of app stores to make your mobile application good to go. The app deployment phase will make sure your mobile applications can meet all the publishing criteria and reach your target audience.



Support Maintenance
All digital solutions need improvement. The deployment of an app is not the final stage. We work with our clients to offer post-deployment maintenance and support to make sure the mobile application always stays bug-free and trendy.



Get Free
Quote

Now !

Got An Idea? Leave A Message To Us And We Will Reach Out To You Soon.