Customer Relationship Management Solution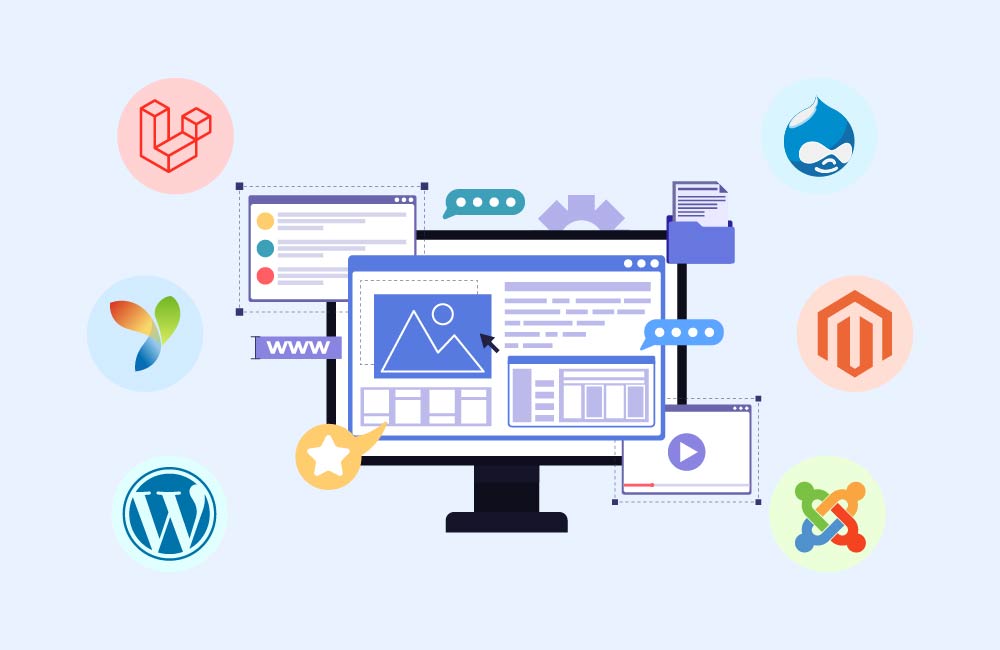 In this way, internal communication between all company departments is improved and will allow you to offer better advice during the sales and post-sale process to the client.
If we look at the current business environment and the strong competition that exists in all sectors, effectively managing your relationship with your clients is a good strategy to differentiate yourself from your competitors. Having knowledge and awareness of the needs of both the existing and potential customers are key points to consider when planning the marketing strategies and making attractive offers.
If you still do not have a follow-up of customers and knowledge of their needs, you need to contact us at Hyperlink InfoSystem to help you develop an efficient customer relationship management solution that is highly adapted to the needs of your business.
What is CRM Software?
Specialized customer relationship management software facilitates automation and customer lifecycle management. This type of software unifies customer information in a single repository so that users can better organize and manage relationships and automate common processes, while offering more advanced tools to monitor performance and productivity.
Customer Relationship Management (CRM) is a management model or way of managing relationships with customers. It is a program or application that allows us to digitally manage relationships with customers. Ultimately, this solution becomes an instrument that helps you organize, classify and simplify the sales and customer service process.
This tool allows you to monitor customers and classify them (if they were interested in the product, if they have already tried it, if they have bought it, etc.) according to the actions that have been carried out on them. CRM shows all the customer's contact information, shows if you have made a sale to that customer in question or if they asked you for information through one of the forms of registration, etc.
This information will be recorded by each of the company's workers at the time. In this way, internal communication between all company departments is improved and will allow you to offer better advice during the sales and post-sale process to the client, since you will have the appropriate information to do so.
Therefore, since they need collaboration from all the departments of the company that have a direct or indirect relationship with customers, it is necessary that these people have access to the tool to make the pertinent annotations in real time: calls, tasks, meetings, incidents, conflicts, etc.
Train Your Employees And Set Goals
It is not a good attitude to start using a CRM and want to have immediate results. It is a process that not only the head of the company is part of, but all the workers of the company: from the head of the marketing department to the salesperson.
Set yourself future goals and do not be overwhelmed. The benefit will not be immediate. Take the time to explain the importance of using this new system that will facilitate and organize their work to your employees. In case you are self-employed worker, it will also be of maximum use if you have a wide portfolio of clients.
CRM Integrated With Other Management Tools
Another tool or technological solution available to any company is the enterprise resource planning solutions. Long ago both solutions were totally independent without taking into account the possible benefits that the integration of both technologies in the same system could bring us.
If we combine the two solutions, we can fully monitor and manage any aspect of our company in real time. The CRM is in charge of managing relationships with users and potential clients, while the ERP takes care of the rest of the company's sections - purchasing/sales, warehouse management, suppliers, etc.
Create Email Marketing Campaigns
Finally, one of the greatest benefits that we can extract from most CRM tools is the possibility of carrying out direct marketing actions on the client, such as e-mail marketing campaigns. Since we will have stored the emails of customers and potentials or prospects, the CRM performs the functions of any auto responder and allows you to send mass emails to the entire database to make offers, loyalty campaigns, and send new content.
Although not all solutions have this functionality, the creation of any type of email marketing campaign and its simple and fast customization is one of the utilities that CRM developed by Hyperlink InfoSystem has. You don't need to hire or use other tools send your Newsletters.
CRM Software Offers Three Important Benefits For The Business:
CRM allow the company to manage customer interactions, provides technical assistance and loyalty relationships through trusted systems and processes. Likewise, it integrates the organizational processes between the marketing, sales and customer service teams with functionalities and characteristics that can be strategically useful to carry out important initiatives in which different departments participate.
Easy Access To Customer Data
Customer relationship management systems often incorporate searchable databases that the user can access to find information about potential customers during meetings. Some of the solutions on the market allow the user to synchronize the information on different devices. This offers the possibility of always having up-to-date information about the client regardless of the access point used.
Automation To Achieve Optimized Processes
CRM software enables users to standardize workflows and processes associated with sales, marketing, and customer support to increase coordination between these teams.
Practical feedback that can be applied to company performance and customer behavior.
Some CRM software vendors provide analytical capabilities, allowing users to create customizable dashboards and reports from customer data. These reports are very useful for segmenting customers, tracking revenue, and managing custom campaigns.
To take full advantage of the benefits of this type of software, Hyperlink InfoSystem can help you with an excellent CRM solution that is tailored to the needs of your business. There are hundreds of CRM solutions on the market with a wide variety of features, functionalities and prices. Having a CRM customized to the needs of your business can help you achieve success in managing the relation with your customers.
"Above page is written for promotional purpose. We do not damage any copyright. We create apps from the scratch only."
Process We Follow
Being a Top development company, the proficient developers of our teams follow a well-organized development process that includes the following steps.
Requirement Gathering
We help clients to gather and analyze the requirements to understand the functionalities to be integrated into the app. This process enables us to draw a development plan and transform the clients' concepts into an efficient and functional app.



UI/UX Design
Our developers use effective UI trends to design apps that are not only pleasing to the eye but also intuitiveness and consistency. We make sure the applications not only satisfy the needs of our clients but are also simple and convenient for the end-users.
Prototype
We develop a preliminary visualization of how the mobile app would look and function. The prototype of the mobile application will give an idea of the look and feel of the app, and we test the users' reactions to the UI and UX designs.



Development
Our team of app developers has a thorough understanding of different programming languages, frameworks, third-party APIs, and more and will develop logic and codes to make your mobile application browsable for your target audience integrating various features and functionalities.



Quality Assurance
Our developers carefully test every app to ensure that they provide an excellent user experience and meet the requirements of our clients. Apps developed by our development team are bug-free because they go through a series of automated and manual testing before deployment.



Deployment
Our app developers follow strict guidelines and best practices of app stores to make your mobile application good to go. The app deployment phase will make sure your mobile applications can meet all the publishing criteria and reach your target audience.



Support Maintenance
All digital solutions need improvement. The deployment of an app is not the final stage. We work with our clients to offer post-deployment maintenance and support to make sure the mobile application always stays bug-free and trendy.



Get Free
Quote

Now !

Got An Idea? Leave A Message To Us And We Will Reach Out To You Soon.