Enterprise Mobility Solution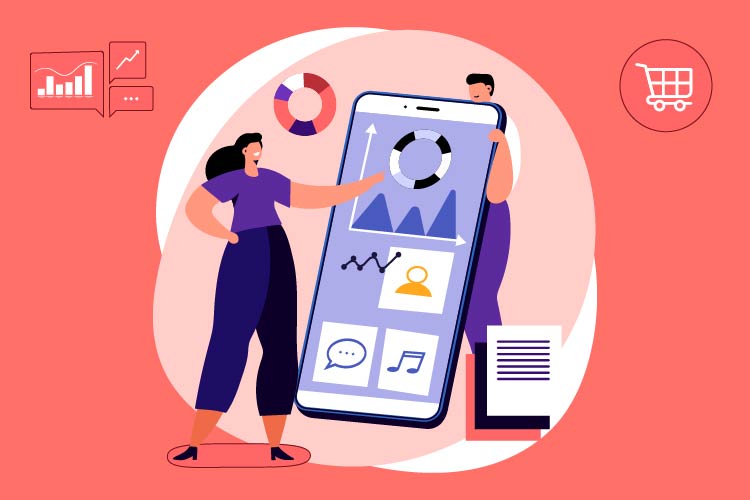 The digital transformation is changing the world of life and work. Working is becoming increasingly mobile, independent of location, time and media. But mobility does not arise in everyday business at the push of a button - it arises from the right strategy, suitable processes, powerful infrastructures and mobile apps.
Employees demand more mobility, because they usually have more flexibility and access to modern IT solutions privately than in the business environment. Business managements are increasingly recognizing the benefits of enterprise mobility solutions. In addition to increased employee satisfaction, the sensible use of mobile technologies can accelerate existing processes and enable new, more efficient processes. More and more end devices, integration requirements, applications and access routes are making IT managers happy.
As a concept and a tool, mobility is powerful and exciting. The term covers everything from phones, laptops, and other mobile devices that a workforce carries with them, to the ease with which those devices share data. The role of mobility as a technological equalizer is unmatched. Most of the business benefits of mobility come from its innate ability to scale, simplify and unify.
It Grows On a Large Scale
Mobility allows companies to grow and evolve in a simple way. This is an especially valuable trait for IT administrators, for whom scalability can mean the end of complexity.
Consolidate Tools
The same idea applies anywhere companies need very specific, limited-purpose hardware to perform a handful of tasks. Mobility solutions consolidate tools, often simplifying or enriching the tasks they perform in the process.
Compared to the simple paper menus used in restaurants, the modern solutions that replace them allow mobile payments, print receipts, report sales. In addition to all this, they also show customers what food the restaurant offers. The process from business processes and staff tasks to the overall customer experience is easier, faster and more convenient.
Boost Agility
One of the most common business benefits of mobility is enabling organizations to respond to normal events and potential crises with greater speed and effectiveness than ever before.
Hotels, with their multiple interlocking employee roles, are a good example. An integrated mobile solution can streamline routine tasks such as room cleaning and maintenance. Customers can use the same systems to report problems, request room service, and even check in and out, giving them a streamlined experience without eliminating the human care element. In addition, it allows hotels to operate quickly and agilely when offering room availability and customer service.
Improve Your Productivity
Other benefits of the mobility business focus entirely on process and productivity. In fact, supporting and driving the efficiency of the existing mobile workforce is paramount right now, with business movements moving from core processes to a mobile model to better support employee mobility across all types of locations and devices. Many employees have the best chance of being productive when they are not tethered to a single device. Instead of waiting to get back to the office to place an order, issue an invoice, or make a report, they can work the same way anywhere with the right mobility solution.
We live in a hyper-connected world where having a mobility solution is a must. Many of the employees work outside of their workplace. The way of working is mobile and mobility has become a key factor for any company that wants to improve productivity and the quality of services to its customers.
Today, having a mobility solution allows you to create and maintain a direct relationship with the customer, employee or supplier. It is the best loyalty tool that positions the brand and offers an image of innovation.
Developing mobility solutions increases performance and scalability, minimizes downtime, and simplifies running a business.
Hyperlink InfoSystem Mobility Solutions Offer:
Multi-platform accessibility
Geolocation
Document scanning
Online and offline use
Barcode
Biometric signature
NFC
Push messaging
Immediate deployment of modifications
Why Your Company Should Get a Mobility Solution
We help you use mobile technology more efficiently to get all its benefits from mobility:
Connect employees, customers and collaborators through the application from any mobile device
Manage all your company and the information you need, at any time and from anywhere
Continuous flow of productivity even without coverage and offering all the necessary information where and when needed
Access to information in real time
Multi-device, allowing you to take your business on your mobile or tablet
Maximum productivity in your business
Our Mobility Solutions Development Services Are Adapted To The Needs of Each Client
Based on the needs of your company, we at Hyperlink InfoSystem provide initial advice and consulting to shape ideas regardless of the sector or size in which you carry out your activity. We opt for a native development or a custom development of a mobile application that works simultaneously on different platforms based on the needs of each client.
We carry out different projects, from innovative developments to mobilizing business processes. With our customized mobility solutions, we optimize business and industrial processes, covering and solving the daily needs of all types of clients, and adapting technologies to each need.
At Hyperlink InfoSystem, we pay special attention in our developments to features such as offline operation, synchronization with backend systems, optimal performance and usability that allows users to carry out their tasks in the shortest time possible and more efficiently. Our solutions allow our clients to reach more consumers and offer them a better experience, in addition to significantly increasing the productivity of their employees and company processes.
Challenges of Business Mobility
Business mobility presents a series of challenges that must be tackled comprehensively. First, by establishing the applications that will add value to the company, customers and workers.
Second, a proper balance must be struck between productivity and safety. Third, the variety of mobile devices and operating systems to be used must be defined. It should also be established how the corporate and personal devices of each worker will be used.
"Above page is written for promotional purpose. We do not damage any copyright. We create apps from the scratch only."
Process We Follow
Being a Top development company, the proficient developers of our teams follow a well-organized development process that includes the following steps.
Requirement Gathering
We help clients to gather and analyze the requirements to understand the functionalities to be integrated into the app. This process enables us to draw a development plan and transform the clients' concepts into an efficient and functional app.



UI/UX Design
Our developers use effective UI trends to design apps that are not only pleasing to the eye but also intuitiveness and consistency. We make sure the applications not only satisfy the needs of our clients but are also simple and convenient for the end-users.
Prototype
We develop a preliminary visualization of how the mobile app would look and function. The prototype of the mobile application will give an idea of the look and feel of the app, and we test the users' reactions to the UI and UX designs.



Development
Our team of app developers has a thorough understanding of different programming languages, frameworks, third-party APIs, and more and will develop logic and codes to make your mobile application browsable for your target audience integrating various features and functionalities.



Quality Assurance
Our developers carefully test every app to ensure that they provide an excellent user experience and meet the requirements of our clients. Apps developed by our development team are bug-free because they go through a series of automated and manual testing before deployment.



Deployment
Our app developers follow strict guidelines and best practices of app stores to make your mobile application good to go. The app deployment phase will make sure your mobile applications can meet all the publishing criteria and reach your target audience.



Support Maintenance
All digital solutions need improvement. The deployment of an app is not the final stage. We work with our clients to offer post-deployment maintenance and support to make sure the mobile application always stays bug-free and trendy.



Get Free
Quote

Now !

Got An Idea? Leave A Message To Us And We Will Reach Out To You Soon.