Hire On-Demand App Developers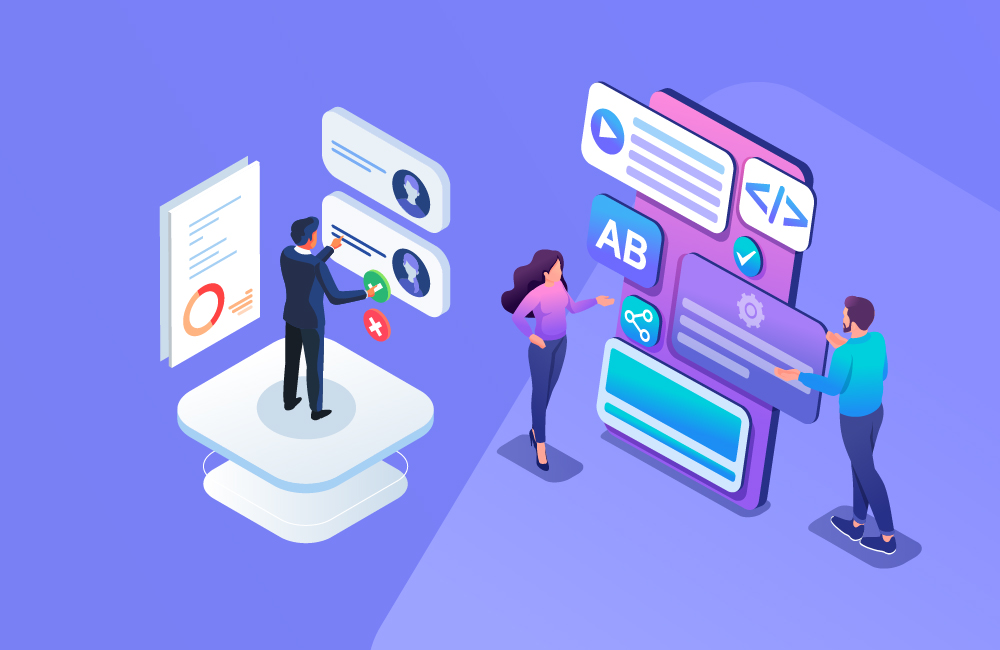 On-Demand services is a system in which users pay for a service only when they make use of it. This allows customers to manage their expenses more efficiently and without the obligation of having a fixed cost that they must pay.
This modality may be familiar to many people, considering that some of the most used mobile applications in daily activity have an On-Demand system implemented. But its scope can be even greater, since this service has the potential to play a very important role in the operation of a company.
One of the benefits of On-Demand services for a company is that it provides a series of non-limiting services, since it offers resources on demand. Likewise, this implies a significant cost reduction, since you pay only for what you use, and in the event that requirements arise over time, resources can be incorporated with additional costs. Hyperlink InfoSystem can assist you with the development of an on-demand app.
Advantages of On-demand Service
Independence of Physical Location
There is no need to work from the office. It can be used from anywhere, because it is accessed through the Internet, with the user identification and password. Also, there is the possibility of using the system 24 hours a day.
Quick Implementations
Unprecedented payback. On-Demand deployments are 50-90% faster, with a total cost of ownership five to ten times lower than that of installed software.
Cost Savings
Implantation is cheaper both initially and in the long term. It helps save cost on hardware, facilities, consulting and maintenance fee.
Ease of Handling
Administrators can tailor processes and define how different departments and workgroups view data, while ensuring that users can only access data for which they have authorization.
Promotion of Innovation
By eliminating the facilities-specific problems associated with traditional application development, the On-Demand model frees developers to focus on creating solutions that deliver real business value.
Why You Should Consider On-Demand App Development
Effort
In contrast to on-premise solutions, which require a long preparation time for installation and implementation, on-demand solutions are like software-as-a-service ready for immediate use. The administrative effort is also lower with SaaS platforms, because there is usually no in-house IT administration. The responsibility for the maintenance of the software as well as backups and security lie with the provider. No further time has to be invested here. Another point to look out for is support. A reliable help desk is an important plus point for many SaaS systems. Take the subject of employee training, for example: SaaS learning platforms can easily be used in parallel with your company's existing IT systems. This means that the introduction of such a system can be carried out without any technical effort and, under certain circumstances, also requires fewer consultation levels within the company.
User Friendliness
Many Software-as-a-Service solutions impress with their simplicity when used. Thanks to its uncomplicated application and intuitive design, it is easy to understand even for your employees who may not be that familiar with the technology.
Especially in the field of e-learning, user-friendly systems are the be-all and end-all. For training courses that require regular repetition - your products may be updated continuously or your employees have to undergo annual compliance training. They make sense because they support the sustainability of the training and also serve as a kind of back-up for the everyday application of the new content in practice.
Corporate Identity
There is often the option of branding the software. By integrating your company's own logo and adapting the color scheme in your own corporate identity, your employees feel at home in the area. This adjustment normally applies equally to on-demand and on-premise solutions.
Efficiency
The great advantage of a browser-based on-demand solution is its efficiency. If users can log in via their browser from anywhere, online training is much more efficient than when it is tied to specific devices.
What We Do At Hyperlink Infosystem
Advice & Concept
Together with your idea and your project, we will develop a catalog of requirements for the app to be implemented. With the requirements set up together and our know-how, we create a draft of the app, which serves as the basis and red guide for the development process.
Design
An app is characterized by ease of use and intuitive design. That is why we attach great importance to user guidance and functional design in order to achieve the best possible user experience in your app. We create the design of the app and work together to adapt it to your requirements and wishes.
Development
App development is the main part of the project. Regular consultation is very important during this process. These agreements serve to keep you up to date on the current progress and, if necessary, to incorporate changes into the development process. During development, we also bring in our own ideas and suggestions for improvement in order to perfect the final app.
Testing & Go-Live
After the development, you have the opportunity to have your own app on your smartphone for the first time. During the test phase, the app is tested with a wide variety of device types in order to find even the smallest errors and to be able to make the final touches. As soon as you and we are satisfied with the result, the app is ready to go live. The app will either be published in the App Store or made available to you for internal use. Even after the go-live, we will continue to be there for you as a reliable partner in the long term.
"Above page is written for promotional purpose. We do not damage any copyright. We create apps from the scratch only."
Process We Follow
Being a Top development company, the proficient developers of our teams follow a well-organized development process that includes the following steps.
Requirement Gathering
We help clients to gather and analyze the requirements to understand the functionalities to be integrated into the app. This process enables us to draw a development plan and transform the clients' concepts into an efficient and functional app.



UI/UX Design
Our developers use effective UI trends to design apps that are not only pleasing to the eye but also intuitiveness and consistency. We make sure the applications not only satisfy the needs of our clients but are also simple and convenient for the end-users.
Prototype
We develop a preliminary visualization of how the mobile app would look and function. The prototype of the mobile application will give an idea of the look and feel of the app, and we test the users' reactions to the UI and UX designs.



Development
Our team of app developers has a thorough understanding of different programming languages, frameworks, third-party APIs, and more and will develop logic and codes to make your mobile application browsable for your target audience integrating various features and functionalities.



Quality Assurance
Our developers carefully test every app to ensure that they provide an excellent user experience and meet the requirements of our clients. Apps developed by our development team are bug-free because they go through a series of automated and manual testing before deployment.



Deployment
Our app developers follow strict guidelines and best practices of app stores to make your mobile application good to go. The app deployment phase will make sure your mobile applications can meet all the publishing criteria and reach your target audience.



Support Maintenance
All digital solutions need improvement. The deployment of an app is not the final stage. We work with our clients to offer post-deployment maintenance and support to make sure the mobile application always stays bug-free and trendy.



Get Free
Quote

Now !

Got An Idea? Leave A Message To Us And We Will Reach Out To You Soon.