How To Develop User Friendly Taxi App For Android And iOS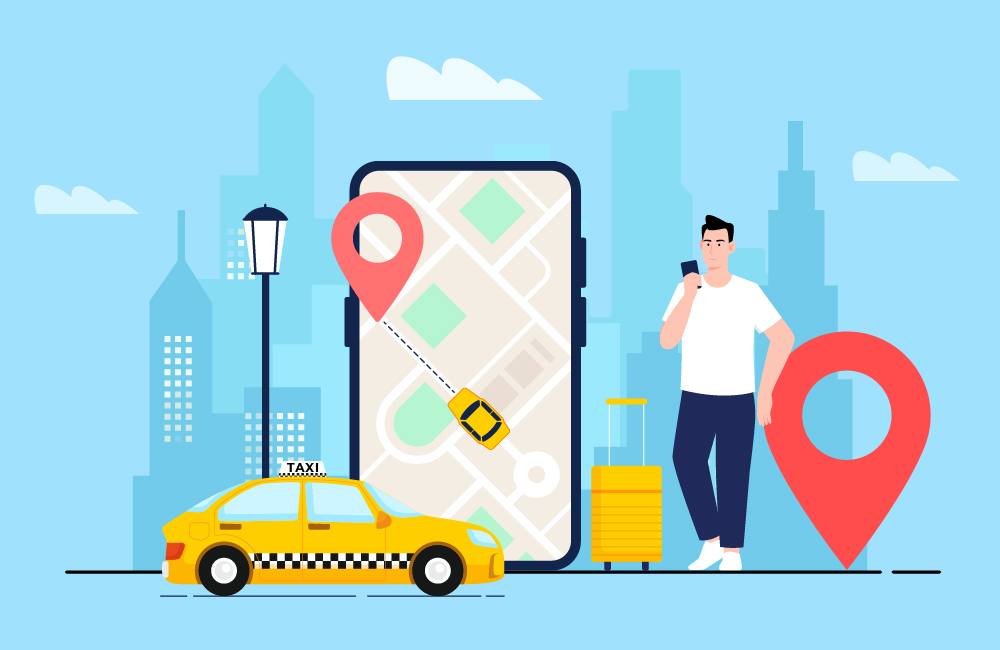 Residents of cities actively use taxis. This type of travel is in great demand, since we have long believed that a taxi is faster and more comfortable than public transport, and more economical than a personal vehicle. Therefore, the competition in the field of transportation is very high. A mobile application is undoubtedly the most convenient and safest way to call a taxi, and those transport companies that want to receive orders online contact top mobile app development companies such as Hyperlink InfoSystem for the development of mobile applications for taxis.
What Does The Development Of An Application For Taxi Clients Give?
Application development provides taxi customers with the following features:
The order can be made from any mobile device.
The order takes place very quickly: no need to wait for the line to be busy, just a couple of clicks and the call will be accepted.
You can choose a street, house and entrance using a map, and you can also use history and favorites.
You can immediately add an additional address to which you will need to call in, as well as indicate the desired time of car delivery.
The preliminary cost is calculated instantly.
You don't need to say anything out loud, which is relevant in many situations (loud music or you don't want others to know where you are going).
You can choose the type of car - economy, business or luxury. Also, in some cases, select a specific driver.
No need to remember which car will arrive: everything will be written in the application.
The Development Of A Mobile Application For A Taxi Service
The development of mobile applications for business is gaining momentum. It allows you to achieve very significant results. So, developing a mobile application for a taxi service has the following advantages:
Orders are automatically accepted, which saves on the work of the dispatcher and telephony.
Customers always have mobile devices at their fingertips, and since the application will remain in their smartphone, the likelihood that they will order a taxi next time with you is very high.
A mobile application is a component of the company's image, and customers will evaluate you by its availability and level.
You can form a constantly expanding audience of consumers: give them bonuses, talk about promotions, inform about new additional services.
Why You Should Develop An On-demand Mobile Services
For years, there has been an increasing number of mobile app on the market that are offered "on-demand" instead of self-hosted "on-premise" solutions. Since on-demand software providers see themselves as service providers and partners, including when it comes to hosting, they also use the term "Software-as-a-Service" (SaaS). Features that On-demand app offers:
Effort
In contrast to on-premise solutions, which require a long preparation time for installation and implementation, on-demand solutions are like software-as-a-service ready for immediate use. The administrative effort is also lower with SaaS platforms, because there is usually no in-house IT administration. The responsibility for the maintenance of the software as well as backups and security lies with the provider. No further time has to be invested here. Another point to look out for is support. A reliable help desk is an important plus point for many SaaS systems. Take the subject of employee training, for example: SaaS learning platforms can easily be used in parallel with your company's existing IT systems. This means that the introduction of such a system can be carried out without any technical effort and, under certain circumstances, also requires fewer consultation levels within the company.
User Friendliness
Many Software-as-a-Service solutions impress with their simplicity when used. Thanks to its uncomplicated application and intuitive design, it is easy to understand even for your employees who may not be that familiar with the technology.
Especially in the field of e-learning, user-friendly systems are the be-all and end-all. For training courses that require regular repetition - your products may be updated continuously or your employees have to undergo annual compliance training. They make sense because they support the sustainability of the training and also serve as a kind of back-up for the everyday application of the new content in practice.
Corporate Identity
There is often the option of branding the software. By integrating your company's own logo and adapting the color scheme in your own corporate identity, your employees feel at home in the area. This adjustment normally applies equally to on-demand and on-premise solutions.
Efficiency
The great advantage of a browser-based on-demand solution is its efficiency. If users can log in via their browser from anywhere, online training is much more efficient than when it is tied to specific devices.
What We Offer In Our Taxi App
Apps
Android user app
Android Driver App
IOS user application
IOS Driver App
Backend Panel
Admin panel
Dispatcher panel
Fleet Managers Panel (agency)
Account manager panel
For Your Customers
User web panel
Drivers web panel
Website
Develop An Excellent Taxi App That Is Highly Suited To Your Business:
Available for Android and iOS
Easily accommodate a number of user and driver activity
Dedicated admin panel to manage all the functions of the application
Provide code to adopt full customization.
Free bug support in the support period
Features That We Include In Our Taxi App
User App
Social login (Facebook/Google).
Verification of the telephone number.
User wallet (optional).
Selection of origin and destination location uber applications.
Payment provider (PayPal, Stripe, etc.).
See drivers near you (optional) if you are a startup as you won't have many drivers.
Once the driver accepts the ride, the driver details (vehicle number, driver photo, driver qualifications) are similar to uber-type apps.
Track the driver how far they are and ETA (expected arrival time) to reach you.
Chat and call options for your clients.
Rate the driver after the trip.
View travel history.
Any other application like uber or any other functionality you need can be custom developed.
"Above page is written for promotional purpose. We do not damage any copyright. We create apps from the scratch only."
Process We Follow
Being a Top development company, the proficient developers of our teams follow a well-organized development process that includes the following steps.
Requirement Gathering
We help clients to gather and analyze the requirements to understand the functionalities to be integrated into the app. This process enables us to draw a development plan and transform the clients' concepts into an efficient and functional app.



UI/UX Design
Our developers use effective UI trends to design apps that are not only pleasing to the eye but also intuitiveness and consistency. We make sure the applications not only satisfy the needs of our clients but are also simple and convenient for the end-users.
Prototype
We develop a preliminary visualization of how the mobile app would look and function. The prototype of the mobile application will give an idea of the look and feel of the app, and we test the users' reactions to the UI and UX designs.



Development
Our team of app developers has a thorough understanding of different programming languages, frameworks, third-party APIs, and more and will develop logic and codes to make your mobile application browsable for your target audience integrating various features and functionalities.



Quality Assurance
Our developers carefully test every app to ensure that they provide an excellent user experience and meet the requirements of our clients. Apps developed by our development team are bug-free because they go through a series of automated and manual testing before deployment.



Deployment
Our app developers follow strict guidelines and best practices of app stores to make your mobile application good to go. The app deployment phase will make sure your mobile applications can meet all the publishing criteria and reach your target audience.



Support Maintenance
All digital solutions need improvement. The deployment of an app is not the final stage. We work with our clients to offer post-deployment maintenance and support to make sure the mobile application always stays bug-free and trendy.



Get Free
Quote

Now !

Got An Idea? Leave A Message To Us And We Will Reach Out To You Soon.