LGBT Dating App Development Company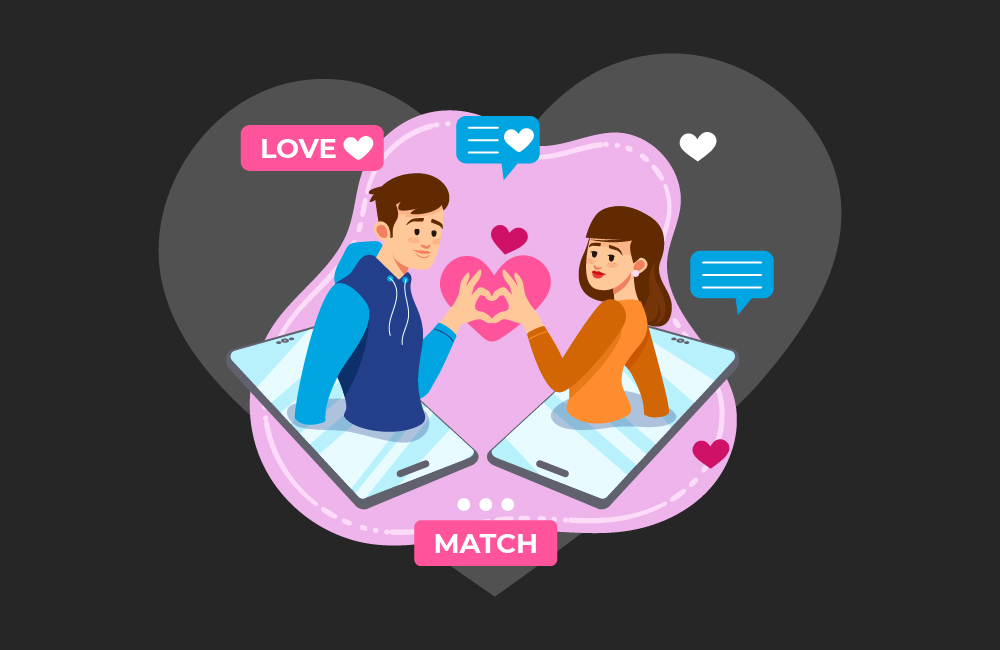 The applications to make appointments or to meet people are becoming more successful and have increasingly number of users across of the world. However, most of them are only for straight people or with a very generic option for people who are not. But, in recent times, that has changed and there are more and more dating applications and platforms for the LGTB community. Here are some of them:
Grindr
It is the most used application in the gay community. Although many consider it as an application that only serves to find casual sex, others do not consider it that way. About two million daily new users from almost 200 countries make it the most popular. There are several categories among which to find your better half: bisexual, gay, curious, etc. You can chat, exchange photos, and other needs of these applications. It can be downloaded for free in the Play Store and in the App Store. And it also has its paid version.
Wapa
It went from being called Brenda to being called Wapa and it is the favorite among lesbians. Although it also allows the options of bisexual and curious girls. It has endless options for free use, such as unlimited chats to talk with candidates. You can find out who sees your profile and what they think of you. You have the option to always receive messages and notifications, even if you have them disabled, to always know that someone likes you. You can upload up to 10 photos, send and receive videos, and apply filters of the girls that you like to speed up your search. It can be downloaded for free from the Play Store or App Store.
Scruff
Similar to the first, it is based on the search for gay, bisexual and curious guys. The difference is that it has some curiosities that make it more fun for many. For example, you can send a "bark" to get the attention of the person you like. It has over 10 million users, which includes trans and queer guys from all over the world. It has categorizations such as chubby, mature, military, freek, bears, hunters, leather, drags, HIV +, etc.
Spicy
It is another of the most sought after among lesbians. Many seek it out by its colloquial name "lesbian chat and dating." It has more than 100,000 new users per day and more than 20 million users worldwide. It also stands out because it is an app that is friendly with transgender girls. The operation is like that of the most popular apps. Show the girls who are in your area of ​​influence and decide if you like them or not and that's where the advance begins.
Tinder
It is the famous application widely recognized for use for heterosexual dating. However, a short time ago it included "transgender" as one of the options to put as a gender when setting up the profile.
Features of a Good LGBT Dating App
It's free
Most dating apps such Tinder, and Bumble and those developed by Hyperlink InfoSystem, don't cost anything. However, some offer paid options. For a few dollars a month, for example, you can upgrade to a premium account, which eliminates advertising and gives you some advantages. But the base, that is to see the profiles of other singles, remains free.
You Have No Obligation
A registration on a dating application does not commit you to anything. It is also rather anonymous: they only reveal your first name and your age. As for the photos and the description, you are the master of your choices. And since you can only start a conversation if there has been a match, it limits unwanted messages. Remember that this is just a tool like so many others to find the rare pearl.
It Puts You In Touch With a New Pool of Singles
As we age, the pool of singles around us gets smaller and smaller. In addition, between family obligations and work, there is little room for new encounters on a daily basis. The applications therefore put you in contact with many singles. The criteria even allow you to determine the search area.
It's Less Embarrassing To Take The First Steps
The is always the fear of rejection in most human. However, the situation is different behind the screen. Moreover, you can only initiate a discussion if you like each other on most applications. So, it's already a sign that there is a certain attraction. Then you just have to talk to see if your values ​​and interests are compatible.
You Save Time
Forget about blind dates with your best friend's newly single cousin. These meetings often border on disaster. Apps allow you to quickly review the singles that show up on your screen, no matter what time or where you are. The search filters (age, distance, gender, etc.) do the job first, limiting the pool of potential flames. Then all you have to do is browse the options and select the profiles that interest you. The meeting will only take place if the conversation is conclusive for both of them.
We can assist you with excellent dating app at a reasonable price. Depending on its features, a dating app costs between $5,000 to $15,000. With our experience in mobile app development, it is guaranteed that we only deliver amazing products. You can contact us at Hyperlink InfoSystem to assist you with the development of an excellent LGBT dating app.
"Above page is written for promotional purpose. We do not damage any copyright. We create apps from the scratch only."
Process We Follow
Being a Top development company, the proficient developers of our teams follow a well-organized development process that includes the following steps.
Requirement Gathering
We help clients to gather and analyze the requirements to understand the functionalities to be integrated into the app. This process enables us to draw a development plan and transform the clients' concepts into an efficient and functional app.



UI/UX Design
Our developers use effective UI trends to design apps that are not only pleasing to the eye but also intuitiveness and consistency. We make sure the applications not only satisfy the needs of our clients but are also simple and convenient for the end-users.
Prototype
We develop a preliminary visualization of how the mobile app would look and function. The prototype of the mobile application will give an idea of the look and feel of the app, and we test the users' reactions to the UI and UX designs.



Development
Our team of app developers has a thorough understanding of different programming languages, frameworks, third-party APIs, and more and will develop logic and codes to make your mobile application browsable for your target audience integrating various features and functionalities.



Quality Assurance
Our developers carefully test every app to ensure that they provide an excellent user experience and meet the requirements of our clients. Apps developed by our development team are bug-free because they go through a series of automated and manual testing before deployment.



Deployment
Our app developers follow strict guidelines and best practices of app stores to make your mobile application good to go. The app deployment phase will make sure your mobile applications can meet all the publishing criteria and reach your target audience.



Support Maintenance
All digital solutions need improvement. The deployment of an app is not the final stage. We work with our clients to offer post-deployment maintenance and support to make sure the mobile application always stays bug-free and trendy.



Get Free
Quote

Now !

Got An Idea? Leave A Message To Us And We Will Reach Out To You Soon.