Convert Your Parse Mobile To Mongo DB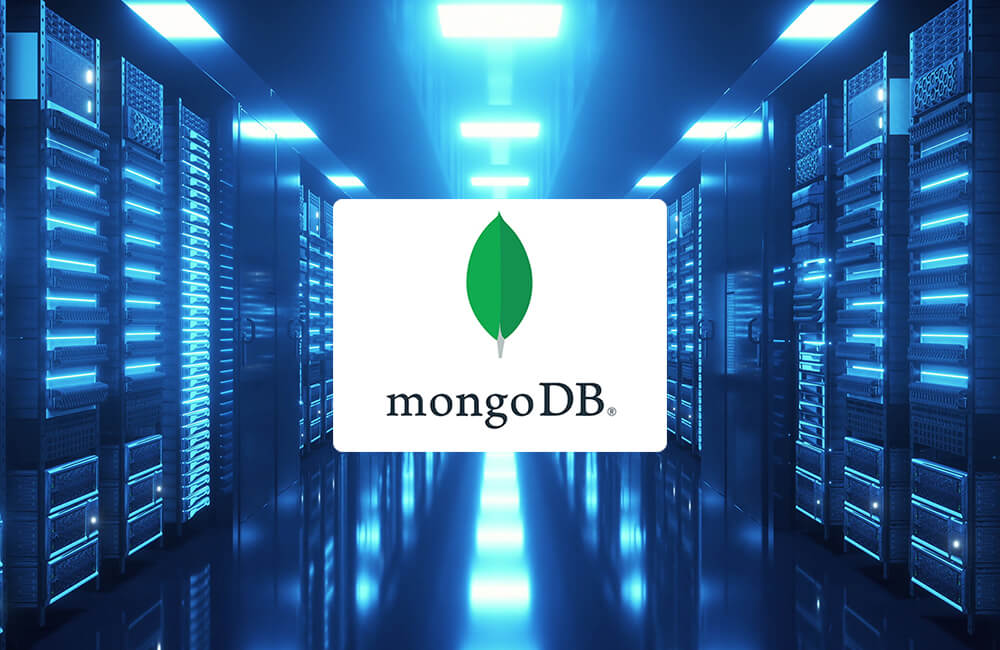 Built for scalability, performance, and high availability, Mongo Data Base is one of the NoSQL-based non-relational databases leading the Gartner quadrant in today's landscape.
Since its creation in 2007, Mongo DB has stood out for being an agile database, which allows schemas to change rapidly as applications evolve, providing the same functionality as traditional databases, such as secondary indexes, a complete search language with a strict and reliable consistency. Mongo Data Base provides native replication and automatic fault tolerance while offering enterprise-grade reliability and operational flexibility. Highly scalable, it can be used from a simple single server deployment to large complex multi-data center architectures.
Advantages of Mongo DB Over a Relational Database
Speed
The need to manage large volumes of data at high speed is becoming more and more frequent given the exponential growth of data in all companies, this affects the functionality of many applications. If you need to store or access a lot of information in a short time, databases such as Mongo DB being documentary are much faster than relational ones. It is able to serve clients who need to perform many operations per second offering high performance both for reading and writing.
Volume
Relational databases work more slowly when there are very large amounts of records in a table. This forces administrators to look for solutions, such as dividing the tables into different segments, producing an extra cost in access to data and operations. Mongo DB is capable of managing huge volumes of data without any performance problems due to its powerful in-memory computing.
Variability
With Mongo DB, you can create fields in the records on the fly without the problem of storing different fields in each document, since they are flexible in terms of the information schema. This is something unthinkable in relational databases where everything must be carefully defined beforehand.
Recommended Use of Mongo DB
In the era of digital transformation, the growth capacity of companies depends on how quickly they adapt to the changes that occur in their environment. Mongo DB offers a great capacity to evolve its capacities to adapt to the fast changes in today's market.
Mongo Data Base is a NoSQL database or document database. These databases appeared with the rise of social networks and the Internet of things in order to manage large volumes of data quickly and efficiently and their use is recommended for the following types of companies:
Companies with a very high volume of data, or very frequent data traffic spikes that generate bottlenecks.
Companies that have many users/clients with concurrent access and do not want to suffer from a slowdown in services.
Companies with a business analytics, Big Data or Business Intelligence solution that need access to large amounts of information.
Companies with a non-homogeneous data system, where the insertion of data to be stored may have different fields.
When the scalability of a relational database is not feasible at a technical or cost level.
Our developers at Hyperlink InfoSystem can assist you in converting your parse mobile to MongoDB. The benefits of using MongoDB are many and it is a great idea to integrate a schema-less NoSQL into your business technology to manage your database.
Why You Should Contact Us At Hyperlink InfoSystem
Client-centric Development
We follow a holistic approach towards delivering exceptional services to our clients who seek an excellent web and mobile app development. We develop solutions that are tailored to the needs of each client.
Agile Development
Our Agile methodology is based on a simple principle: planning the entire project down to the smallest detail. Organizing all aspects of our project ensures that we do not just deliver our projects before deadlines, but also, they are well tested.
Dedicated Development Team
Our dedicated development team will work full-time on your project or participate according to your schedule requirements. Our team consists of experts from the areas of project management, front-end and back-end development as well as UI and UX development.
Excellent Support
Our clients love us because of the support we offer even after the deployment of our solutions. Our development team support, maintain and improve our solutions.
Data Backups
We generate a copy of the data taken from our apps and store them elsewhere so that it may be used to restore the original after a data loss event.
Data Protection
We manage the users' data professionally following the guidelines of the different app platforms and the regulations of the government.
Quality Deliverance
The quality of an app is a major determinant of its success. Our developers focus on delivering an excellent solution that exceeds the imagination of our clients. We first understand the needs of our clients and develop solutions that are perfect for them.
Enhancement
We continuously work on the projects even after deployment. We are always open to any new suggestion that will enhance the functionality of our solutions.
"Above page is written for promotional purpose. We do not damage any copyright. We create apps from the scratch only."
Process We Follow
Being a Top development company, the proficient developers of our teams follow a well-organized development process that includes the following steps.
Requirement Gathering
We help clients to gather and analyze the requirements to understand the functionalities to be integrated into the app. This process enables us to draw a development plan and transform the clients' concepts into an efficient and functional app.



UI/UX Design
Our developers use effective UI trends to design apps that are not only pleasing to the eye but also intuitiveness and consistency. We make sure the applications not only satisfy the needs of our clients but are also simple and convenient for the end-users.
Prototype
We develop a preliminary visualization of how the mobile app would look and function. The prototype of the mobile application will give an idea of the look and feel of the app, and we test the users' reactions to the UI and UX designs.



Development
Our team of app developers has a thorough understanding of different programming languages, frameworks, third-party APIs, and more and will develop logic and codes to make your mobile application browsable for your target audience integrating various features and functionalities.



Quality Assurance
Our developers carefully test every app to ensure that they provide an excellent user experience and meet the requirements of our clients. Apps developed by our development team are bug-free because they go through a series of automated and manual testing before deployment.



Deployment
Our app developers follow strict guidelines and best practices of app stores to make your mobile application good to go. The app deployment phase will make sure your mobile applications can meet all the publishing criteria and reach your target audience.



Support Maintenance
All digital solutions need improvement. The deployment of an app is not the final stage. We work with our clients to offer post-deployment maintenance and support to make sure the mobile application always stays bug-free and trendy.



Get Free
Quote

Now !

Got An Idea? Leave A Message To Us And We Will Reach Out To You Soon.