Lottery Ticket Booking App Development Company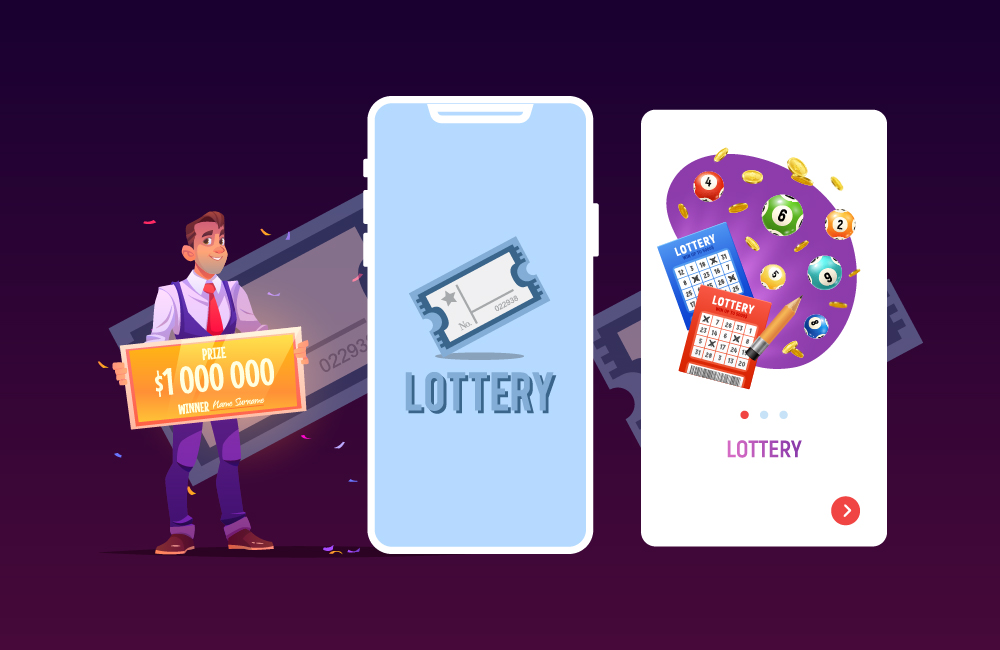 With our lottery ticket booking app, you can hand in your tickets quickly and easily online and find out whether you have won on the go. Regardless of whether you played online or in shops, you can check your game receipts for winnings as well as your booked tickets
Important Functions Of The Lottery Ticket Booking App
Play The Lottery Online Safely And Easily
With an app developed by Hyperlink InfoSystem, you can conveniently and securely submit your tips. Simply select the desired lottery, type in the lucky numbers and send it off in the app.
Store And Manage
You can save your own personal favorite tips directly in the app. To do this, simply prepare your favorite combination as usual using the game slip, Save and give it a name. You can call up your tip at any time and submit it online or at a collection point.
Call Up The Lottery Numbers Anytime, Anywhere
You can call up the winning numbers and odds in the app - not only for the current draw, but also for all draws from previous years. So, you always have all the results with you.
Always Stay Informed Thanks To Notifications
The lottery app will keep you up to date - very conveniently and flexibly. Set up a jackpot alarm, for example, or be notified directly of the latest winning numbers directly on your mobile phone via push message or whichever suits you best.
Don't Miss a Lottery Win
Find out immediately whether you have won. Winnings tickets are displayed directly in the app, and you can also receive a notification of winnings if you wish. You can also check classic game receipts very easily.
Ticket Preparation
Whether you prefer to submit your ticket in shops or online, you can fill out your ticket conveniently and digitally on the go and then hand it in at a collection point.
Digital Customer Card
A secure and convenient payment gateway will be integrated so that the users can easily credit their accounts and book tickets without any problems.
Developing Mobile App For Different Industries
This is usually the first question that the developers ask the clients before the creation of mobile app. This allows them to begin to identify the project and then ask the right questions. It is difficult for a mobile application developer to ask the right questions when the project direction remains too vague. Vague answers unfortunately lead to vague questions and vague prices.
• Marketplace
The marketplace is aptly named since it is deals with connecting audiences in a mobile application. The mobile application plays the role of intermediary.
• E-commerce
Launching a mobile application in the e-commerce sector seems mandatory when your e-commerce website is profitable and your statistics on google analytics indicate a strong mobile audience. It is therefore time to find out about the cost of creating and developing your mobile application to build customer loyalty and to support the growth of your digital activity. The price of the mobile application is a calculation between the forecast turnover and the expected return on investment.
• Social network
The most popular mobile applications are social media type mobile applications. The very essence of their concepts is to promote the social bond between individuals. Share your adventures, emotions, meet, and discuss. Many concepts have been tested and some have survived to become digital giants. In recent years, very few new players have succeeded in a sector with enormous dominance.
• Utility
Utility-type mobile applications are mobile applications that still have a bright future because they cover as many uses as businesses, niches, existing micro markets. These are applications that are an extension of existing services that attempt to migrate from their older state to a digital state. The term digital transformation finds all its meaning here.
The development cost of a Lottery booking app is between $10,000 and $15,000.
Benefits of Mobile Apps
• Increased Visibility
A successful communication campaign should include the creation of a mobile application exclusively made for the company. Due to the availability of the mini software via download platforms such as Play Store (Android system) and App Store (iOS), the online presence of a brand will improve. Indeed, referencing is done immediately and in an ultra-simple way. Thanks to the existence of an application attached to the name of the brand on the portals assigned to downloads, potential customers will have a positive image of the seriousness of the company. In addition, through its realization, the firm will be able to highlight its activities and new products / services if necessary. The subscriber will therefore be able to have an overview of the current offers without having to travel or research.
• Improve The Customer Experience And Exchanges
Far beyond simple consumption, customers today tend to pay more attention to the quality of services, including welcoming and listening to their needs. When a brand adopts a mobile application, it allows its followers to enjoy a direct exchange space, in addition to a platform more suited to navigation. Shorter and exclusively suitable for mobile devices, the application guarantees a smooth and easy online journey. Thanks to in-depth support and the addition of new direct interaction methods (online chat, callback service, purchase assistance pop-up, etc.), the customer will also feel important. Direct company-client communication will no longer need intermediaries. Thus, the risk that competitors in the same industry will interrupt your communications is almost non-existent.
• Effective Loyalty Tool
Winning customers is an important step, however, keeping them is a whole different story! A growing business will need to develop an effective technique to maximize the loyalty of all of its followers. The implementation of an application is therefore a perfect option in achieving its goal of loyalty. Native features made available to smartphone users can be good ways to build customer loyalty. Notifications are one of the proven systems. The process is simple: As soon as you start new posts or take action on your app, customers will immediately receive an exclusive alert notification. By focusing on engaging content, you can be sure to keep your subscribers' attention at all times.
"Above page is written for promotional purpose. We do not damage any copyright. We create apps from the scratch only."
Process We Follow
Being a Top development company, the proficient developers of our teams follow a well-organized development process that includes the following steps.
Requirement Gathering
We help clients to gather and analyze the requirements to understand the functionalities to be integrated into the app. This process enables us to draw a development plan and transform the clients' concepts into an efficient and functional app.



UI/UX Design
Our developers use effective UI trends to design apps that are not only pleasing to the eye but also intuitiveness and consistency. We make sure the applications not only satisfy the needs of our clients but are also simple and convenient for the end-users.
Prototype
We develop a preliminary visualization of how the mobile app would look and function. The prototype of the mobile application will give an idea of the look and feel of the app, and we test the users' reactions to the UI and UX designs.



Development
Our team of app developers has a thorough understanding of different programming languages, frameworks, third-party APIs, and more and will develop logic and codes to make your mobile application browsable for your target audience integrating various features and functionalities.



Quality Assurance
Our developers carefully test every app to ensure that they provide an excellent user experience and meet the requirements of our clients. Apps developed by our development team are bug-free because they go through a series of automated and manual testing before deployment.



Deployment
Our app developers follow strict guidelines and best practices of app stores to make your mobile application good to go. The app deployment phase will make sure your mobile applications can meet all the publishing criteria and reach your target audience.



Support Maintenance
All digital solutions need improvement. The deployment of an app is not the final stage. We work with our clients to offer post-deployment maintenance and support to make sure the mobile application always stays bug-free and trendy.



Get Free
Quote

Now !

Got An Idea? Leave A Message To Us And We Will Reach Out To You Soon.