M-Commerce Solution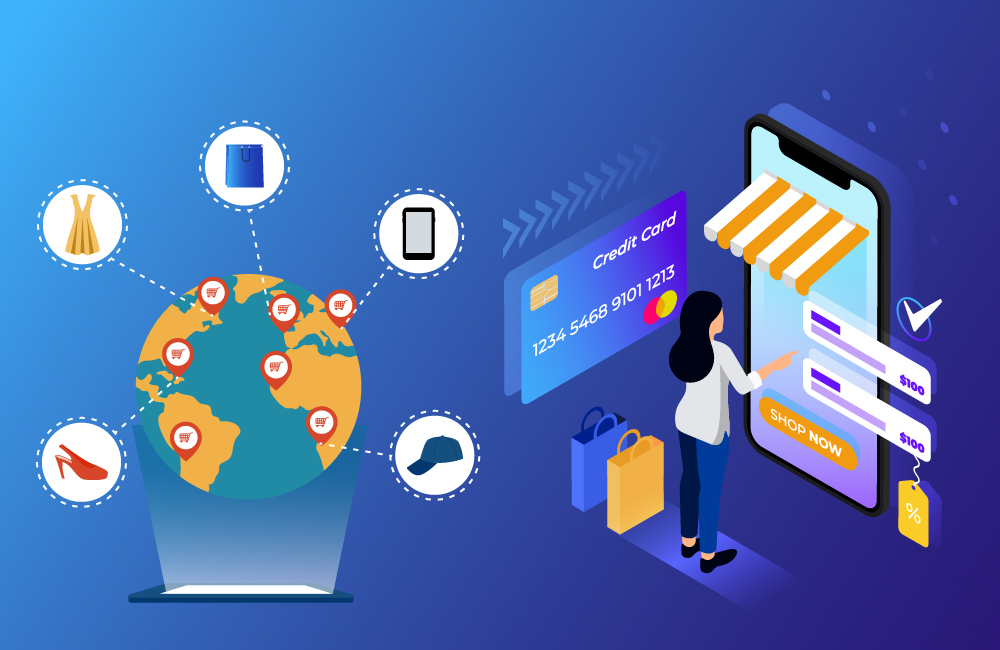 Two thirds of mobile users access the Internet using their smartphones. With this simple fact, we can begin to think that things have changed. Just as in its day, the use of telephone was incorporated into companies as a means to get closer to customers. Now is the time to integrate the use of mobile devices to aid business operations. If you have an online store, the transformation in our platforms and digital strategies seem urgent. Few people wait to get home to consult or buy on the Internet from their desktop PC; They can already do it from anywhere they are. The era of mobile commerce or m-commerce has begun and we will have to let ourselves be seen from the new technologies.
What is Mobile Commerce
The idea of ​​electronic devices come to mind when we talk about smartphones and tablets. These devices are increasingly present as the perfect means for communication, entertainment, immediate access to information, etc. Users can take them anywhere due to their small sizes. So, similar activities that was initially reserved for desktop computers can now be carried out on mobile devices. We no longer have to wait to get home (or the office) to do a search. We are connected wherever we go.
In the same way, more and more users are using their mobile devices to make online purchases; Either because they have found a bargain or they are concerned that the item will run out of stock, or simply because most shopping applications and online stores are perfectly well designed and adapted to smartphones and tablets. It is no longer necessary to use a computer to view all the features of a product or check that the image correspond to what we are looking for; and once the items have been chosen, it will not take us more than three steps to finish the purchase and place the order. This, together with the increasingly secure payment methods, are factors that help to grow user confidence in mobile commerce.
Fear and suspicion towards Internet purchases is being lost, thanks to a very close and friendly experience caused by the good work of online stores and the establishment of mobile apps: users can perfectly see what they are going to order and what they will receive after ordering. The product search system usually works so well that many consumers save having to give too many explanations in a physical store to find what they are looking for.
There is increasing confidence that online sellers put all the means to ensure that the bank details and personal information of their customers is fully secured at their disposal. Good usability to access content together with low data consumption plays a fundamental role so that everyone who tries it once is convinced. And all this not only to buy clothes or music, the multiple alternatives in terms of online sales include options such as ordering food at home or getting tickets for a concert.
Mobile Commerce As An Engine of Success
Much has been said about the need to adapt web pages to mobile devices by the many programmers and designers who already saw it coming, and then with its imposition as a fundamental requirement to continue appearing in search results by Google. But with the rise and spread of mobile devices, this philosophy is becoming obsolete. The time has come to make the final leap and adopt mobile-first strategy, that is, always focus on new devices with small screens and lower bandwidth for browsing.
Google has already announced that mobile searches surpass those of conventional computers. Companies focused on online sales must adapt their platforms to mobile commerce. It is not a fad or anything fleeting. It is time to worry about customers and they are already buying from their smartphones and tablets.
Once the platform has been adapted to mobile commerce, it is time to rethink the strategy and focus it on the new technology. We can continue to reach the user through various channels (web, app, social media), but it must be a simpler and closer interaction, to effectively reach the consumer. Companies that earn the trust of their customers will be successful. Users now have more options to choose from at their fingertips. So, finding new ways to implement marketing strategies is essential. Internet users will always look for the best offers and if you get the strategy right, they will be happy to buy from your store.
The opportunity arises here and now; it is not a plan to start in the medium-long term. If you apply a mobile strategy from now on, you will reach the majority of users who are looking for your products or services. Your competition has surely already started, so you will already know that you are taking time. Adapt your online store and your marketing strategy; Try to offer personalized and differentiating content and boost your digital visibility with discounts and offers that attract attention first, and loyalty later. Success and sales await companies that know how to properly conform to consumer expectations.
The customer is looking for what you sell, but maybe they don't know you yet because they may not even have found you. Make it easy for them, take the necessary step and let your company start living and breathing in the mobile environment. It is a unique opportunity that you should not miss: mobile commerce is already the present and can only bring you benefits. Hyperlink InfoSystem can help you with an excellently designed mobile commerce solution to take your business to the next level.
Responsive design should not be ignored in order to optimize your resources and the successful use of investments for your e-commerce. If you want to decide on a native app, mobile-optimized website or responsive web design, Hyperlink InfoSystem will give you personal advice on which service best suits your business model. We are always available for consultancy to help you digitalize your business processes.
"Above page is written for promotional purpose. We do not damage any copyright. We create apps from the scratch only."
Process We Follow
Being a Top development company, the proficient developers of our teams follow a well-organized development process that includes the following steps.
Requirement Gathering
We help clients to gather and analyze the requirements to understand the functionalities to be integrated into the app. This process enables us to draw a development plan and transform the clients' concepts into an efficient and functional app.



UI/UX Design
Our developers use effective UI trends to design apps that are not only pleasing to the eye but also intuitiveness and consistency. We make sure the applications not only satisfy the needs of our clients but are also simple and convenient for the end-users.
Prototype
We develop a preliminary visualization of how the mobile app would look and function. The prototype of the mobile application will give an idea of the look and feel of the app, and we test the users' reactions to the UI and UX designs.



Development
Our team of app developers has a thorough understanding of different programming languages, frameworks, third-party APIs, and more and will develop logic and codes to make your mobile application browsable for your target audience integrating various features and functionalities.



Quality Assurance
Our developers carefully test every app to ensure that they provide an excellent user experience and meet the requirements of our clients. Apps developed by our development team are bug-free because they go through a series of automated and manual testing before deployment.



Deployment
Our app developers follow strict guidelines and best practices of app stores to make your mobile application good to go. The app deployment phase will make sure your mobile applications can meet all the publishing criteria and reach your target audience.



Support Maintenance
All digital solutions need improvement. The deployment of an app is not the final stage. We work with our clients to offer post-deployment maintenance and support to make sure the mobile application always stays bug-free and trendy.



Get Free
Quote

Now !

Got An Idea? Leave A Message To Us And We Will Reach Out To You Soon.