Medical App Development Company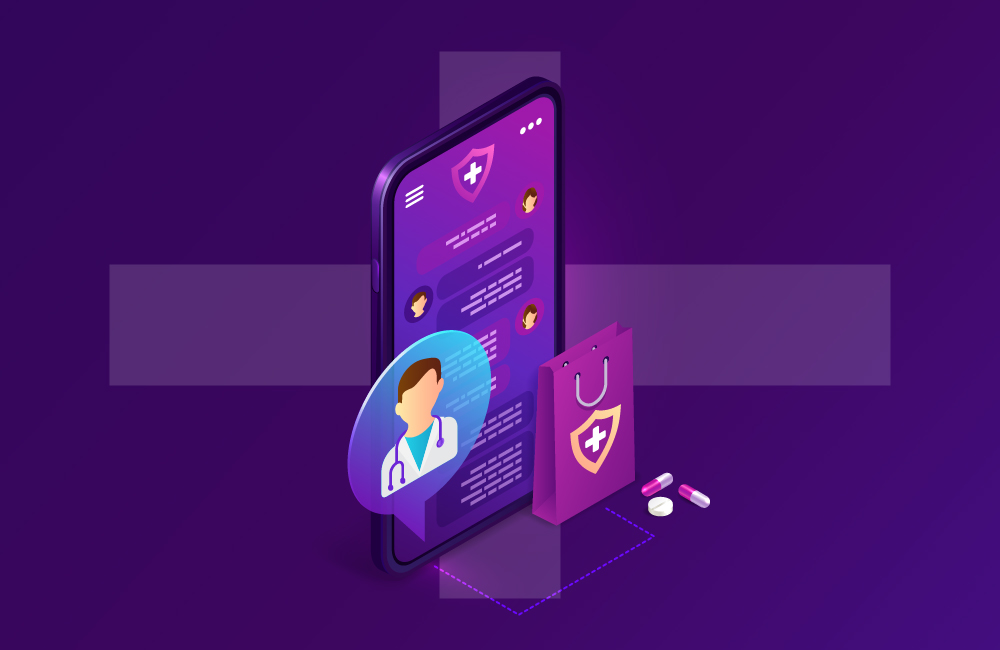 The development of apps is currently one of the most demanded marketing actions in the Health sector. The Apps for clinics and medical centers are ideal tools to differentiate themselves from competitors. They can be used to improve customer acquisition, loyalty and recurrence.
The possibilities of the applications developed by Hyperlink InfoSystem cover a wide range of functions for clinics or medical consultations of all kinds, from allowing users to request an appointment, to sending push notifications to users.
PWA (Progressive Web App)
Appointment
Push notifications (+ info)
Info
Contact
QR codes
Forms
Review Marketing
Image gallery
Newsletters
and much more...
Benefits of Medical Applications And Mobile Solutions For The Health Sector
Among the advantages of developing a PWA-type App for the health sector are the following:
Direct communication channel with patients and other users.
Quick and easy access from an icon on the mobile desktop.
Availability and immediate update of the information.
You don't need update downloads like native APPs.
Project scalability.
They generate a great brand image and a close relationship with the user.
A high initial investment is not necessary for custom development of the app, reducing it only to a small cost of adapting the design to the client's corporate image.
Additional Benefits of a Clinic App (PWA) System:
The PWA for clinics are an efficient tool for clinics to get customer loyalty, help in competitiveness and to differentiate yourself. While custom app developments are very expensive, a PWA has a much lower development cost similar to that of a web page design.
In addition to their lower development cost, they have many other advantages over native apps:
Multi- device design: They adapt to the screen size of the device on which they run, whether it is tablet or mobile.
Independent of the operating system: Whenever a native app is developed for the device's operating system (iOS or Android) and it needs two versions of the same App, the PWAs work on any type of device.
They do not require complete installation: As they run in the device's browser directly, they do not need to be completely downloaded and installed on it.
They allow you to save the App icon on the home screen of the device just like a normal App.
They do not require publication in the markets: This means saving costs and time, since it is not necessary to be approved and uploaded to their markets by Apple or Google.
Linkable: It can be shared as a URL through email, WhatsApp, etc.
They do not require updating: As it runs in real time in the browser, we are always using the latest version and it is not necessary to continually download updates.
Less weight and storage on the device: The PWA information is not stored locally on the mobile device but on the web server. In this way it takes up much less space than a native App.
They allow most of the functionalities of the native App (not all) such as Push notifications or prior appointment.
The content of the PWA is indexable and therefore can be positioned in Google results. They can be used as an SEO tool just like a normal website.
Types of Medical Apps For The Health Sector
There are different ways to develop a medical app for clinic and each of these has its advantages. The Native Apps (for iOS and Android) and the progressive or PWA apps. Hyperlink InfoSystem apps are developed with the latest system.
Native: These are applications that have been specifically developed for the operating system in which they work. We all know the apps that we download from the iOS or Android store.
The main advantages are that they take full advantage of the functionalities of the devices for which they have been programmed, and that they can use offline functionalities without an internet connection.
Progressive Apps or PWA: They are similar to web pages, but through the use of Service Workers and other technologies, they behave more like native applications than web pages.
The main advantage is that they work with a single version on any type of device, whether they are mobile phones, tablets and even desktops and laptops. It is not necessary to download and install them on the mobile from a store and they do not take up space on the device. Another advantage is that they are always updated when we access them without the need to download updates.
On the mobile desktop, it is possible to install an access as one more application and visually, there is no difference between what can be achieved with a PWA versus what can be achieved with a Native App.
The disadvantage is that they need an Internet connection (although today practically any mobile device has an Internet connection either its own or via Wi-Fi).
Have a Medical Application Idea But Don't Know Where To Start?
The best ideas for medical application development come from medical professionals and clinic managers. The work of developing a medical application is a joint effort between professionals in the health sector and companies that develop digital tools.
Hyperlink InfoSystem can help you with a top medical app. The cost of such an app is around $7000 depending on the features to be included.
"Above page is written for promotional purpose. We do not damage any copyright. We create apps from the scratch only."
Process We Follow
Being a Top development company, the proficient developers of our teams follow a well-organized development process that includes the following steps.
Requirement Gathering
We help clients to gather and analyze the requirements to understand the functionalities to be integrated into the app. This process enables us to draw a development plan and transform the clients' concepts into an efficient and functional app.



UI/UX Design
Our developers use effective UI trends to design apps that are not only pleasing to the eye but also intuitiveness and consistency. We make sure the applications not only satisfy the needs of our clients but are also simple and convenient for the end-users.
Prototype
We develop a preliminary visualization of how the mobile app would look and function. The prototype of the mobile application will give an idea of the look and feel of the app, and we test the users' reactions to the UI and UX designs.



Development
Our team of app developers has a thorough understanding of different programming languages, frameworks, third-party APIs, and more and will develop logic and codes to make your mobile application browsable for your target audience integrating various features and functionalities.



Quality Assurance
Our developers carefully test every app to ensure that they provide an excellent user experience and meet the requirements of our clients. Apps developed by our development team are bug-free because they go through a series of automated and manual testing before deployment.



Deployment
Our app developers follow strict guidelines and best practices of app stores to make your mobile application good to go. The app deployment phase will make sure your mobile applications can meet all the publishing criteria and reach your target audience.



Support Maintenance
All digital solutions need improvement. The deployment of an app is not the final stage. We work with our clients to offer post-deployment maintenance and support to make sure the mobile application always stays bug-free and trendy.



Get Free
Quote

Now !

Got An Idea? Leave A Message To Us And We Will Reach Out To You Soon.