On-Demand Babysitting App Development Company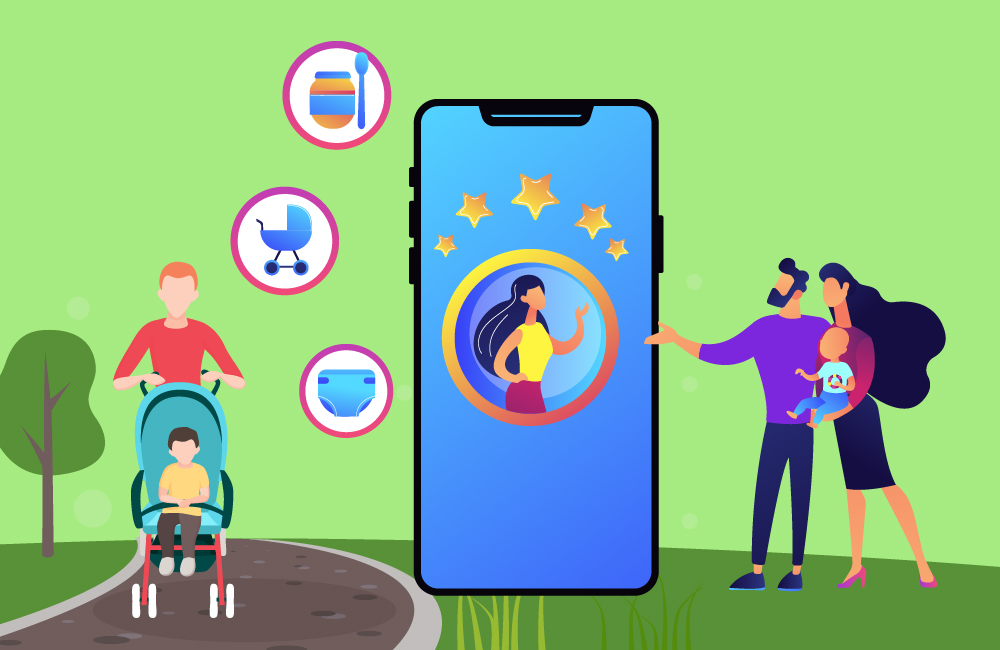 There are a lot of reasons why parents would require the services of a baby sitter. This could range from work, to vacation, sickness and many more. Meeting with a desired babysitter would then be the dream of most parents. An on-demand babysitting app would then be a dream come true.
On Demand services is a system in which users pay for a service only when they make use of it, which allows customers to manage their expenses more efficiently and without the obligation of having a fixed cost that they must pay, for example, at the end of the month.
This modality may be familiar to many people, considering that some of the most used mobile applications in daily activity such as Uber have an On-Demand system implemented. But its scope can be even greater, since this service has the potential to play a very important role in the operation of a company.
One of the benefits of On-demand for a company is that it provides a series of non-limiting services, since its main feature is that it offers resources on demand. Likewise, this implies a significant cost reduction, since you pay only for what you use, and in the event that requirements arise over time, resources can be incorporated with additional costs.
Being similar to an online or television service, this system is a new service standard associated with the technology industry and can be replicated to business operations and thus improve many operational aspects of an organization. Hyperlink InfoSystem can assist you with the development of an on-demand app.
Find a Babysitter
Registration for parents, applications received from babysitters
Register as parents: Registration is free and only takes a few minutes.
Post babysitter requests: Create an individual request to find suitable babysitters and child minders.
Select babysitter: As a member, contact the applicants for your request.
Find Babysitting Jobs
Registration for babysitters to find job offers
Register as a babysitter: Registering as a babysitter is free and only takes a few minutes.
Create babysitter profile: Create your personal profile.
Make contact: Apply in response to requests from families.
Reasons To Hire a Babysitter
More Time For Yourself
We want to get rid of a major prejudice about childcare right from the start: that you should only hire babysitters when an important appointment is imminent. Or rather, we want to show you that a bit of "me-time" is also an important date for your wellbeing.
Beneficial For The Child
It is not uncommon to hear parents talk about how much their children smile when they find out that the babysitter is coming back. The babysitter knows new games, new activities and is mostly motivated to give the children a few hours of great entertainment. Babysitting is also a great way to develop children's social skills.
A new environment, unfamiliar children and caregivers can be a great challenge for the children. But if they are looked after by a babysitter at home in their familiar surroundings, they can slowly learn to deal with unfamiliar situations or people. This will help them later when they start taking care of themselves outside the home.
(Re) entry Into Professional Life
A very big topic, especially for single parents who lack a side income: (When) do I want to get back to work? Do I even want to work from home? And the most important: what is the situation with regard to childcare? A babysitter can offer an alternative, especially if the children are still too young to attend kindergarten.
These are usually more flexible than the fixed opening times of childcare facilities and can also step in spontaneously if the child is ill and not able to attend kindergarten. But even if you work from home, a babysitter can be a great relief. He can look after the children during this time and the parents can still be on site and intervene immediately in an emergency.
Additional Support
As a single parent, you are something of a superhero: you run the house, earn money for the family and take care of raising children. And this list could go on forever! That's why we think that single parents definitely deserve some support. And this support can be provided by a suitable babysitter.
If everything is discussed and agreed in advance, there are numerous babysitters who are willing to take on small household chores. cleaning up or helping the children with their homework.
Make New Contacts
A babysitter can be a great way to make new friends. Single parents in particular are often so busy that they sometimes lack the time for social contacts. A babysitter can help in two ways: on the one hand, parents can spend a child-free evening and meet friends. On the other hand, there are also many babysitters who have children themselves and who are happy to bring them to babysitting appointments.
"Above page is written for promotional purpose. We do not damage any copyright. We create apps from the scratch only."
Process We Follow
Being a Top development company, the proficient developers of our teams follow a well-organized development process that includes the following steps.
Requirement Gathering
We help clients to gather and analyze the requirements to understand the functionalities to be integrated into the app. This process enables us to draw a development plan and transform the clients' concepts into an efficient and functional app.



UI/UX Design
Our developers use effective UI trends to design apps that are not only pleasing to the eye but also intuitiveness and consistency. We make sure the applications not only satisfy the needs of our clients but are also simple and convenient for the end-users.
Prototype
We develop a preliminary visualization of how the mobile app would look and function. The prototype of the mobile application will give an idea of the look and feel of the app, and we test the users' reactions to the UI and UX designs.



Development
Our team of app developers has a thorough understanding of different programming languages, frameworks, third-party APIs, and more and will develop logic and codes to make your mobile application browsable for your target audience integrating various features and functionalities.



Quality Assurance
Our developers carefully test every app to ensure that they provide an excellent user experience and meet the requirements of our clients. Apps developed by our development team are bug-free because they go through a series of automated and manual testing before deployment.



Deployment
Our app developers follow strict guidelines and best practices of app stores to make your mobile application good to go. The app deployment phase will make sure your mobile applications can meet all the publishing criteria and reach your target audience.



Support Maintenance
All digital solutions need improvement. The deployment of an app is not the final stage. We work with our clients to offer post-deployment maintenance and support to make sure the mobile application always stays bug-free and trendy.



Get Free
Quote

Now !

Got An Idea? Leave A Message To Us And We Will Reach Out To You Soon.