GoFr - Goods Delivery App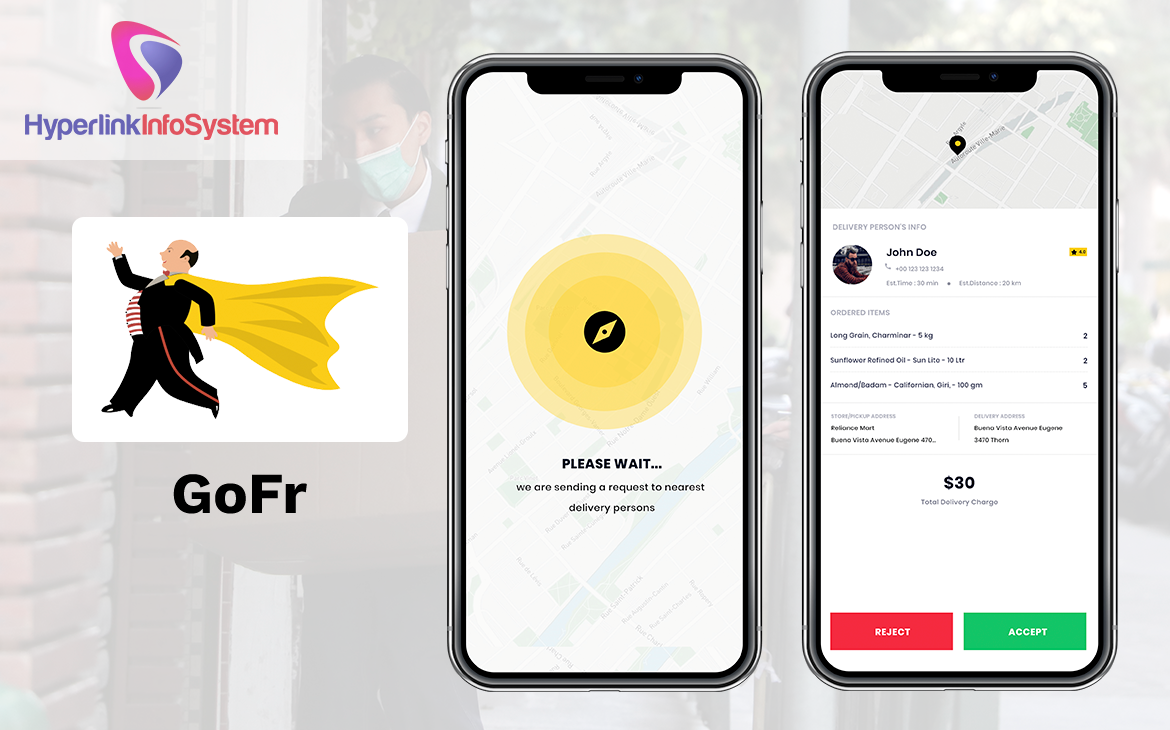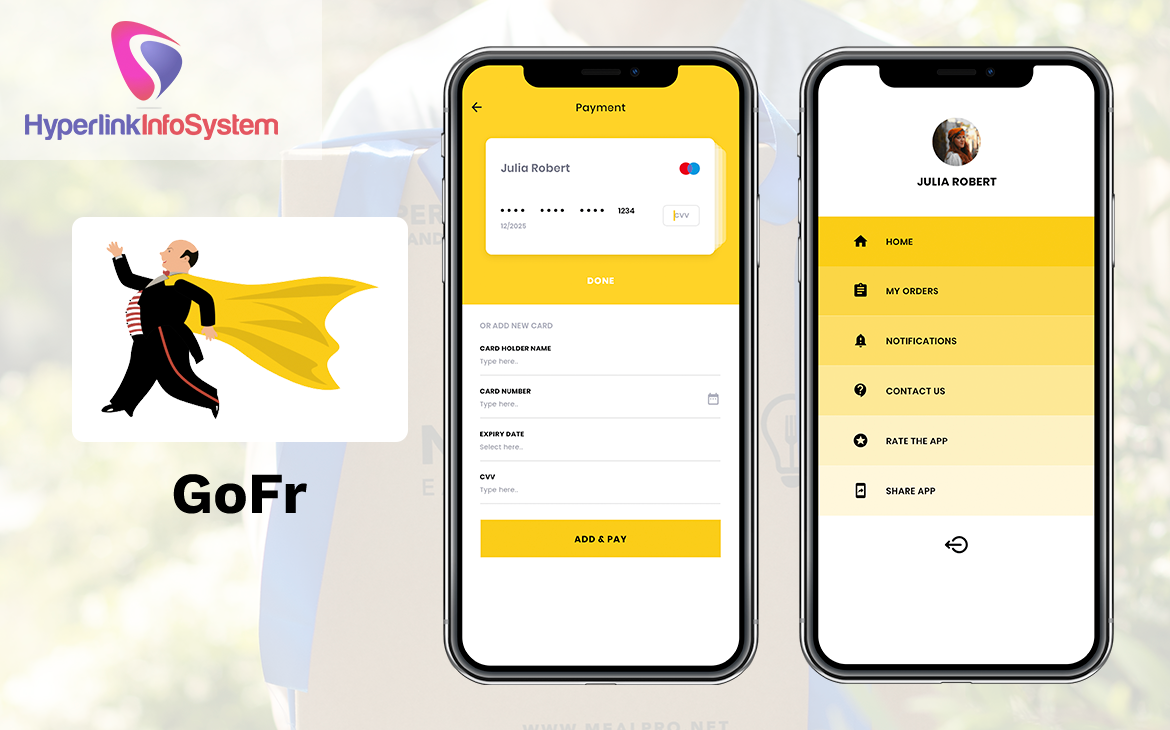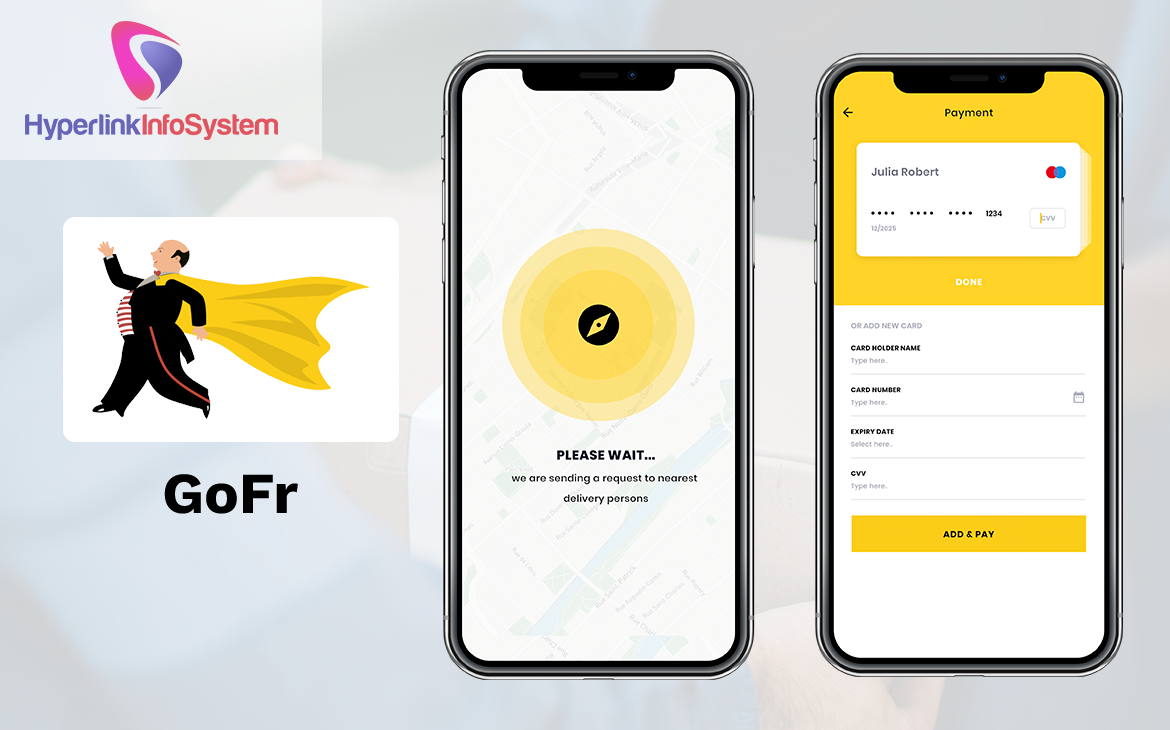 GoFr is an app that is used for goods delivery. What you need to do! You need to add the details of a store for pickup goods. A pickup order will automatically be sent to nearby drivers who are available at that time. The driver will accept or decline according to their available time. Once a customer places an order to any driver, the driver receives the request and he can accept or reject the order in 10 minutes. If a driver rejects that request or does not take any action then the order will automatically find a nearby new driver. Users can see all the status of their delivery requests and track a driver location during the delivery time. Users can pay using a card and the driver gets payment on their bank account. GoFr is a unique idea to create an online marketplace and provide faster services to the customers and the best platform for drivers who can get extra money with this app.
We Were Part of Their Stories.
A glimpse of some of the proud moments of Hyperlink InfoSystem.
Get Free
Quote

Now !

Got An Idea? Leave A Message To Us And We Will Reach Out To You Soon.