VerveS Apps - Electric Scooter App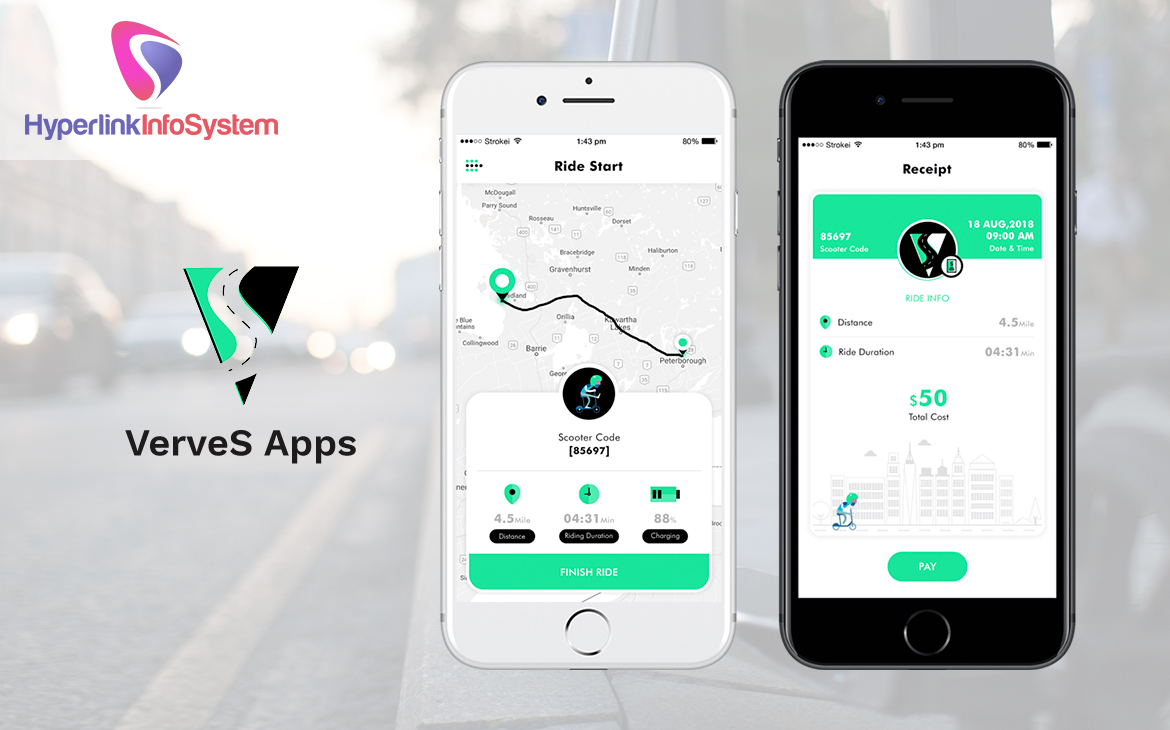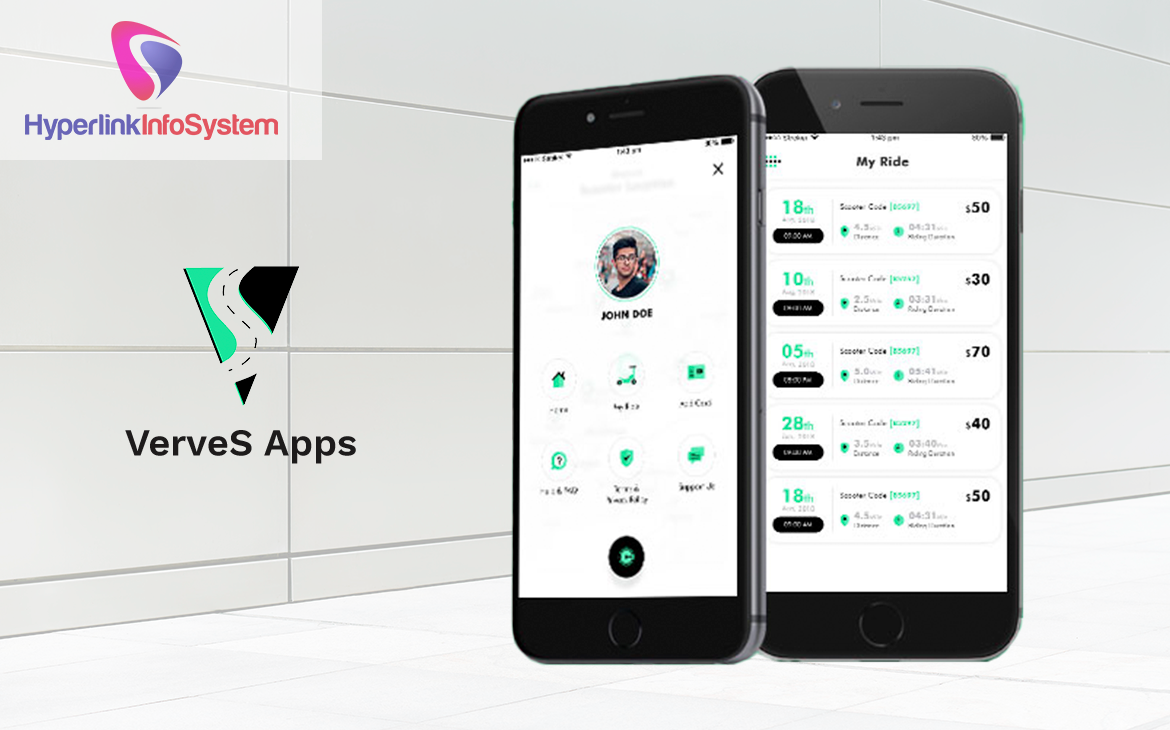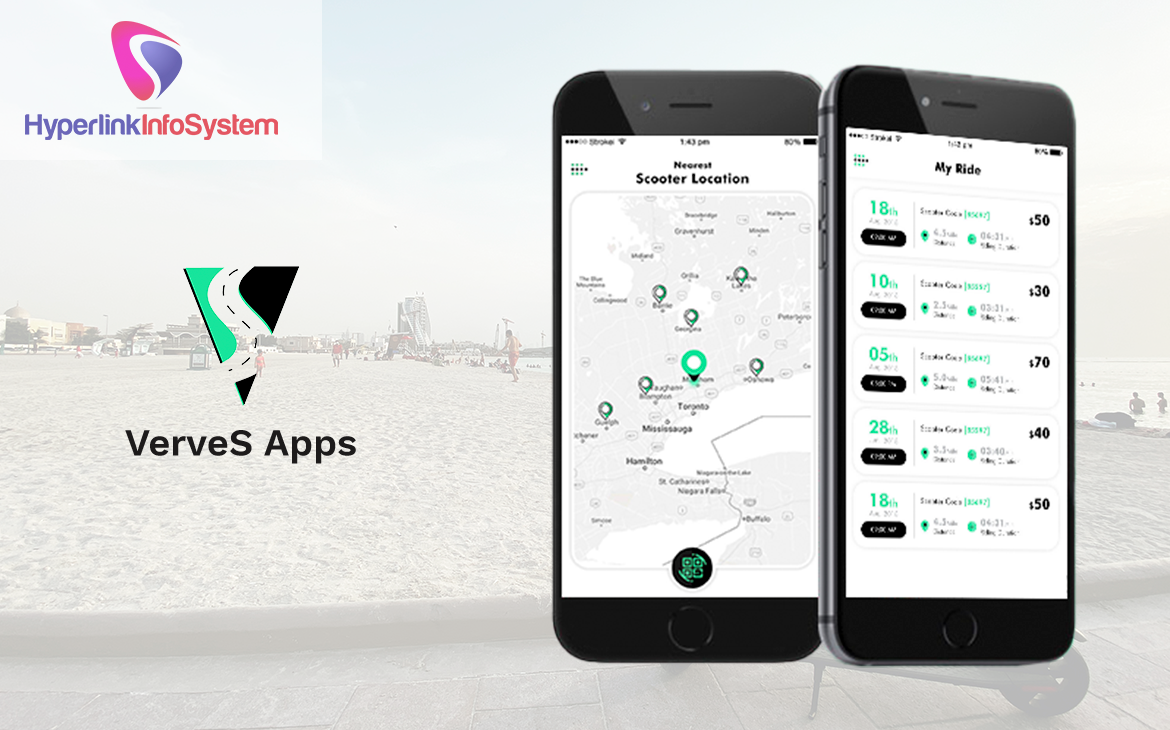 VerveS app is an electric scooter rental service app with IoT technology. It enables a hassle-free solution for the daily commute. An app shows nearby scooters to reach out once a user logged in. Users can turn on, map track, and turn off the scooter with an app's help. App has a QR code scan functionality, where the requirement to enter a code and scooter will be strat. An app allows users two ways to turn the scooter on, either by scan or manually entering the scooter number. Users can track the ride as well as turn off the scooter by a simple tap. In-app, card payment is used to auto deduct the ride amount once the user completes it. Whether it is shopping, work, commute, college campuses, and enjoy time with your family and friends, the VerveS app makes sure you reach the right place at the right time by driving yourself.
We Were Part of Their Stories.
A glimpse of some of the proud moments of Hyperlink InfoSystem.
Get Free
Quote

Now !

Got An Idea? Leave A Message To Us And We Will Reach Out To You Soon.