Project Management Solution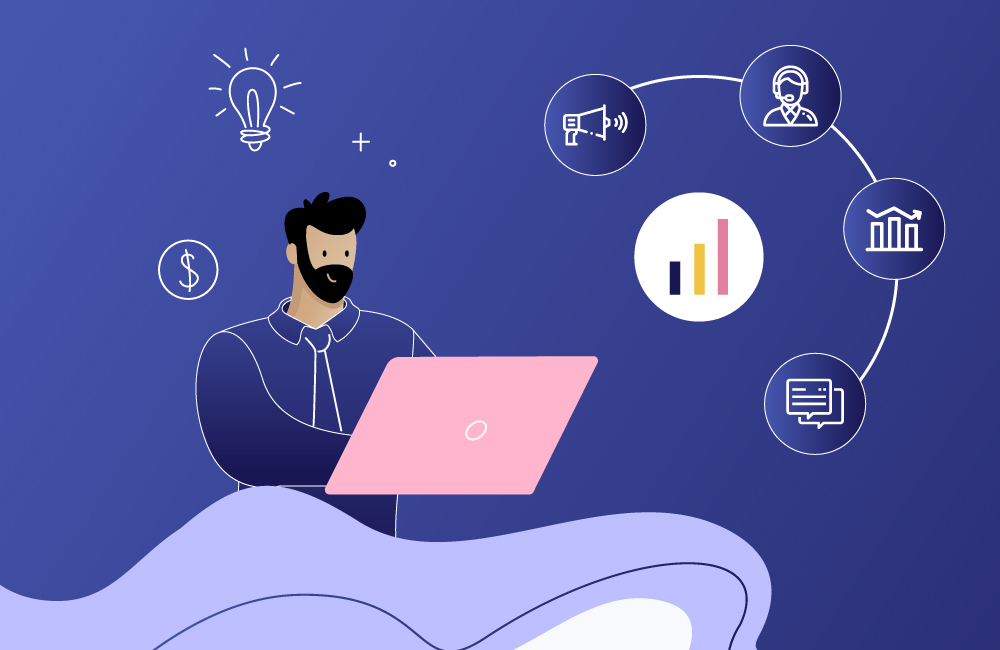 Not all companies or teams have a formal process for managing projects. Whether you're part of a new team at a large organization or working in a fast-growing startup, formal project management is likely not something your team has prioritized yet. But now, you find it more and more difficult to organize and collaborate with your teammates, so you wonder if it is necessary to include a project management or if it is only for teams that have a dedicated project manager.
At Hyperlink InfoSystem, we believe that project management is a universal skill with which teams can complete their projects more efficiently. For any team or company, it is important to have a way to plan, manage and execute work. And while you may not need every piece of a traditional project management system, your team can still benefit from some of the fundamental pieces of project management.
The Benefits Of Project Management Solution
Project management solutions can be useful for your team to plan, manage and carry out their work. With a project management tool, your team can organize all the details of the work in one place so that you can then define clear deliverables and track the expected achievements that are critical for the business.
Instead of going back and forth between spreadsheets, emails and other tools to attend to several jobs at the same time, you can use a project management tool developed by Hyperlink InfoSystem to manage all the tasks. It can be very helpful for your team to do the following:
Coordinate work with other departments
Centralize project plans
Share status updates with others involved
Improve team collaboration
Project management solution is useful for teams to organize, track, and carry out their project work. With project management, you help teams put their knowledge into practice and follow up on everything they do in order to meet project commitments on time. A project management tool helps your team align with the work they do, share feedback and progress, and ultimately collaborate more efficiently.
Clear And Organized Plans Improve Team Collaboration
If you have ever immersed yourself in a project without a prior plan, you know very well that it can be very complicated from the beginning. You could end up skipping essential steps in your project schedule, juggling to finish a forgotten task at the last minute, or answering the same logistics questions over and over again.
Rather than defining the plan as you go, plan everything that needs to be done before starting your project: task managers, deliveries, and due dates. Then organize your project to-dos on a timeline or categorized list to clearly define who does what and when.
By defining a clear plan with all your project tasks, and then adding due dates, task managers, and other critical details, you will transform what would have otherwise been a chaotic and inefficient execution process into a fully efficient one. You will have a clear idea of ​​the scope and times of your work and you will be able to detect possible conflicts even before starting. With just a little foresight and planning, you will spend less time and resources.
Tips For Project Planning
Make a list of everything you need to do before you start. Then add details such as due dates, task managers, status, or links to important files. If the project type is new to your team, add extra time for any unforeseen or problems that arise.
Organize everything in a shared plan. Whether you're using a simple list or calendar, or something more visual like a timeline, you probably want to organize your plan so it's easy for everyone to see who does what and by when. Then have it circulate among the participants so that everyone can be lined up.
Turn repeating projects into a template. If it's a project that you'll plan over and over, create a template that you can repeat later to save time in the planning stage next time.
Carefully Manage Your Project With An Excellent Solution
It is common to make mistakes when managing the deadlines or budget of our projects thereby causing severe difficulties and inaccuracies. For this reason, it seems almost essential to have a tool or technological solution to help us with these tasks. Companies must understand this new modality of project work, and have a good system to manage them correctly.
Large corporations have their own projects department, with well-defined roles and teams. They may even have the resources to develop a tool to help them manage it. But the reality is that both SMEs and smaller companies need agile and easy-to-use solutions for project management.
Why You Should Use a Solution To Manage Your Projects?
Automatic collection of information. We put it as the first point because it is vital to have a tool that tells us automatically and objectively the time dedicated to each project without having to report it manually.
Full control of the project. It provides an overview and helps you organize the planning and monitoring of the project from the beginning to the end. It helps us know where we are at all times and what the real profitability of the project is according to the efforts made.
Analysis of deviations. Once we have all the information collected thanks to our project management tool, we can analyze deviations in terms of time, budget, expenses, project progress according to forecasts, etc. It is essential that the data collection is automatic and without human intervention that distorts the information.
Improve internal communication. Regardless of its size, any project involves the collaboration of several members of the staff. Having a tool to manage projects helps communication between people to be more fluid, direct and simple.
Making the managed projects profitable must be our number one priority. The problem comes when different factors come into play that can put said profitability at risk and that have to be controlled. Carrying out this monitoring seems like a fundamental task and one that we can hardly implement in the best way possible without having automatic software for project management.

"Above page is written for promotional purpose. We do not damage any copyright. We create apps from the scratch only."
Process We Follow
Being a Top development company, the proficient developers of our teams follow a well-organized development process that includes the following steps.
Requirement Gathering
We help clients to gather and analyze the requirements to understand the functionalities to be integrated into the app. This process enables us to draw a development plan and transform the clients' concepts into an efficient and functional app.



UI/UX Design
Our developers use effective UI trends to design apps that are not only pleasing to the eye but also intuitiveness and consistency. We make sure the applications not only satisfy the needs of our clients but are also simple and convenient for the end-users.
Prototype
We develop a preliminary visualization of how the mobile app would look and function. The prototype of the mobile application will give an idea of the look and feel of the app, and we test the users' reactions to the UI and UX designs.



Development
Our team of app developers has a thorough understanding of different programming languages, frameworks, third-party APIs, and more and will develop logic and codes to make your mobile application browsable for your target audience integrating various features and functionalities.



Quality Assurance
Our developers carefully test every app to ensure that they provide an excellent user experience and meet the requirements of our clients. Apps developed by our development team are bug-free because they go through a series of automated and manual testing before deployment.



Deployment
Our app developers follow strict guidelines and best practices of app stores to make your mobile application good to go. The app deployment phase will make sure your mobile applications can meet all the publishing criteria and reach your target audience.



Support Maintenance
All digital solutions need improvement. The deployment of an app is not the final stage. We work with our clients to offer post-deployment maintenance and support to make sure the mobile application always stays bug-free and trendy.



Get Free
Quote

Now !

Got An Idea? Leave A Message To Us And We Will Reach Out To You Soon.