Top Mobile App Development Company In Canada, Toronto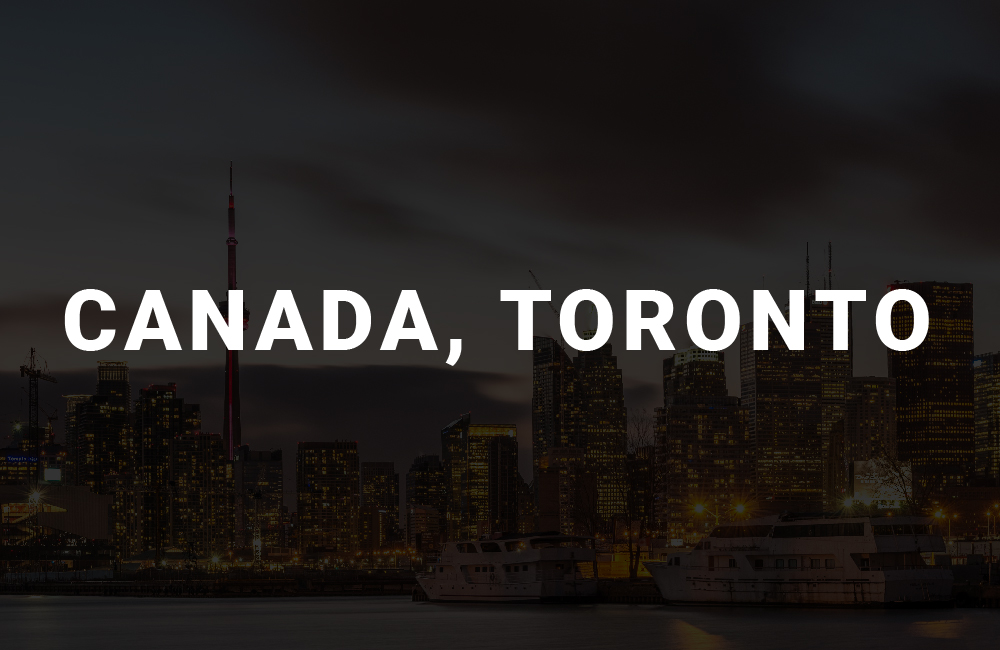 When a business starts to take off with a good number of customers, it is important to create a new channel that allows the company to efficiently communicate with its customers.
Once you have set up your social networks pages and website, many companies go further by developing an application for smartphones or tablets that allows their followers to interact directly with the service offered.
Advantages Of Developing Mobile App For Your Business
While social media and a website are obvious resources that can help you keep in touch with your customers, mobile apps also offer exciting benefits for your business. Here are some of the benefits that you stand to gain with a mobile app:
Always Available
Statistics show that most people spend an average of 4 to 5 hours on their phones. Not all the time is dedicated to entertainment apps such as Facebook, Twitter, Instagram, etc. Business apps are also massively used. The presence of a dedicated application can greatly increase the possibilities to get in touch with your company.
Just the presence of the logo and name on the smartphone screen is an obvious advantage. Our brain easily assimilates any image or text and your customers will not miss the presence of your new application.
A Direct Marketing Channel
An application can perform various functions, such as providing information on products, giving or requesting feedback, notifying or supporting a requested service and more.
One of the biggest benefits, concerns the information that can be transmitted to your customers thanks to the on-screen notifications and application pages. You can decide to offer promotions and discounts dedicated to this channel.
Added Value
Many top companies have shown that it is possible to create added value to their offers by convincing thousands of people to buy using their application through a loyalty plan. Whenever you consider the development of a mobile app for your business in Toronto, you should meet with a top mobile app development company such as Hyperlink InfoSystem.
Contact Us For Your Mobile App Development Projects
We at Hyperlink InfoSystem believe in digital and technological innovation, which is why we work on our customers' projects every day with all the passion we can put into it. To access our services, just contact us through the multiple communication channels that we make available.
Here are some of the reasons to contact Hyperlink Infosystem for your mobile app development projects:
Team
Without a doubt, the professional team is the most important thing when embarking on a project such as the development of a mobile application. A professional company that specializes in this type of project will offer you not only a programmer but a whole team to accompany you in the process. We talk about designers, UX experts, analysts, experts in different technologies, etc.
Experience
Continuing along the lines of the advantages of having a team, experience is a variable that must be taken into account. By having professionals who have worked on other similar projects or at least with interesting functionalities will allow you to access this knowledge to adapt it to your app project.
Alternatives
During mobile app development, you will often find yourself at a point where what you had planned for your application is not feasible in the precise way you had planned it. Then you should be able to rely on professionals who know how to offer you alternatives to reach that functionality but in another way.
An application development company will be able to offer you these alternatives for the viability of your project because it will have a team and a qualified experience for it.
Technology
You can choose different technologies for the development of an app. It is important to choose the one that best suits your needs and possibilities. A company can offer you the best alternatives when choosing the ideal technology for your business.
Trends
Knowing the different trends in the mobile applications sector is vital since it is still about technology and as we know it advances every day. You will need to know the latest trends in order to develop an app that connects with your audience.
Therefore, having an app development company will allow you to have the guarantees that the team is trained and updated to these new trends.
"Above page is written for promotional purpose. We do not damage any copyright. We create apps from the scratch only."
Process We Follow
Being a Top development company, the proficient developers of our teams follow a well-organized development process that includes the following steps.
Requirement Gathering
We help clients to gather and analyze the requirements to understand the functionalities to be integrated into the app. This process enables us to draw a development plan and transform the clients' concepts into an efficient and functional app.



UI/UX Design
Our developers use effective UI trends to design apps that are not only pleasing to the eye but also intuitiveness and consistency. We make sure the applications not only satisfy the needs of our clients but are also simple and convenient for the end-users.
Prototype
We develop a preliminary visualization of how the mobile app would look and function. The prototype of the mobile application will give an idea of the look and feel of the app, and we test the users' reactions to the UI and UX designs.



Development
Our team of app developers has a thorough understanding of different programming languages, frameworks, third-party APIs, and more and will develop logic and codes to make your mobile application browsable for your target audience integrating various features and functionalities.



Quality Assurance
Our developers carefully test every app to ensure that they provide an excellent user experience and meet the requirements of our clients. Apps developed by our development team are bug-free because they go through a series of automated and manual testing before deployment.



Deployment
Our app developers follow strict guidelines and best practices of app stores to make your mobile application good to go. The app deployment phase will make sure your mobile applications can meet all the publishing criteria and reach your target audience.



Support Maintenance
All digital solutions need improvement. The deployment of an app is not the final stage. We work with our clients to offer post-deployment maintenance and support to make sure the mobile application always stays bug-free and trendy.



Get Free
Quote

Now !

Got An Idea? Leave A Message To Us And We Will Reach Out To You Soon.