Top Mobile App Development Company In Dublin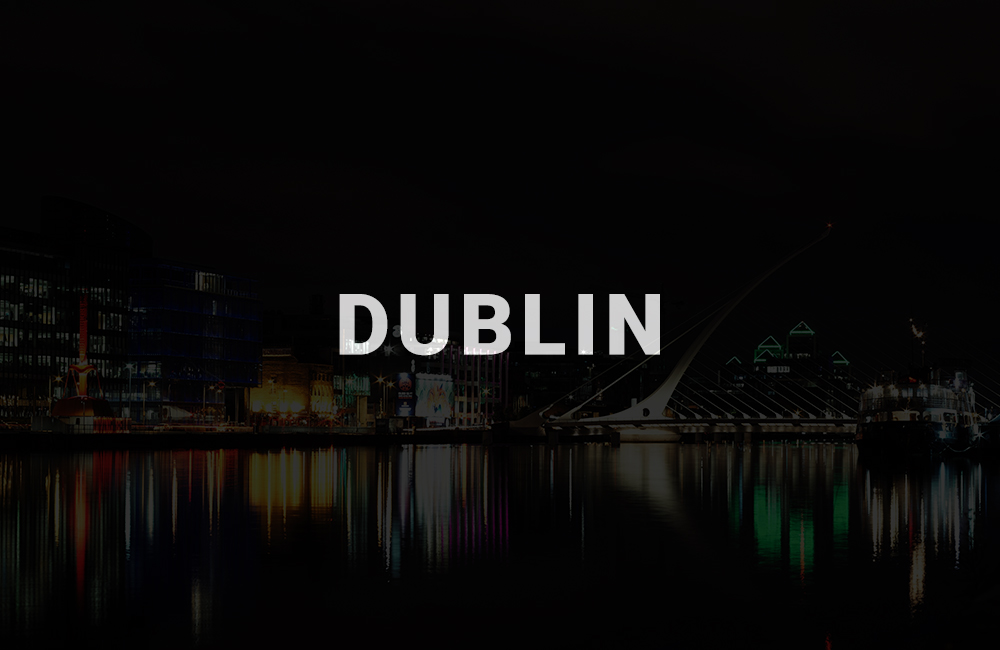 Mobile applications have a large presence in our daily lives. People spend much of their time glued to their mobile devices as it allows them to make online purchase, have entertainment and stay connected with others. For this reason, we can visualize apps that will have a great impact in our daily lives, and will revolutionize the future.
Apps are developed to make life easier for us. Today, we can make purchases from home, manage errands, consult with medical personnel, carry out financial transactions and all this from the comfort of our homes. Hyperlink InfoSystem is one of the leading mobile app development agencies in Dublin.
Some App Development Mistakes To Avoid
Lack of Communication
Before starting a mobile app development project, all features and the complete design of your app should be clarified as precisely as possible. This takes place in an exchange between the client and the development team. Good communication prevents misunderstandings. If there are any discrepancies, your project will take more time. Ultimately, transparency between the client and the developer is crucial at this point.
Wrong Cost Estimation
When calculating the costs of your project, the areas of app design, app development and app marketing make up the largest part of the budget. This is where you have to expect that most of the money will be spent on. The costs vary depending on the extent of the project. When comparing prices, you can assume that a high-quality offer will give you a high quality product and a low-cost offer will give you an inferior quality product.
Unfortunately, an exact cost estimate is hardly possible, as other factors such as implementation of features, maintenance work, customer service, fixing errors in app development and the introduction of new functions can affect costs. To avoid incorrect cost accounting, you can get advice from experts in agencies. The experts in app design, app development and app marketing can use their experience from previous projects to help you determine the budget you need.
Mobile App Development Technologies
Artificial Intelligence
Artificial Intelligence (AI) is the combination of different algorithms with the aim of creating machines that simulate the same capabilities of the human being. For years, this new technology has been present for many companies but it is expected that 2021 will be the year in which it will be consolidated, since it will be applied to different types of information including images, videos and voice.
Native App Development
The development of native applications will be a great trend since they allow us to offer consumers a better experience and great performance which are two fundamental aspects in the development of applications. It is important to note that native apps are those that are developed with the official Apple and Google development tools.
eCommerce
Numerous changes have been introduced in the services that eCommerce offera during the pandemic. Among them is the incorporation of new technologies in order to personalize the search and thus offer a better shopping experience. It intends to give the user a simpler and faster purchasing process.
Voice Assistants
New ways to interact will be sought and to achieve this, the use of digital voice assistants in the development of mobile applications will be promoted. Through these, not only can you interact, but you can also establish a more emotional relationship with users.
Why You Should Consider Integrating Delivery Services During Mobile App Development
Increased Sales
In many cases, setting up a delivery service means increasing sales for the respective business. In addition to a full restaurant, orders from outside the home are also "served". This pays off especially on weekends and in the winter months, as meals tend to be ordered home more often at these times.
This also gives customers the feeling of more spontaneity and freedom - a visit to a restaurant is no longer necessary if you want to enjoy good food in the evening.
New Target Group
If your restaurant offers a delivery service, this can lead to the development of new target groups. In this way, you can reach a young, spontaneous target group who does not want to be tied to appointments in advance by making reservations, or single people who want to enjoy good food but do not have the time or the desire to visit a restaurant. If your dishes are then convincing in terms of taste, you can be sure that you have won new customers.
In addition, a delivery service ensures better customer loyalty. Guests who already like to eat at your place can now have their favorite dishes spontaneously and conveniently delivered to their home at any time. One more reason to remain loyal to your restaurant.
Check Capacities
Before you start setting up a delivery service, you should first check whether your restaurant has enough capacity for it. The addition of a delivery service creates a double burden for your restaurant, because normal restaurant operations and delivery service must be able to run in parallel without any problems and without influencing each other. If this is not the case, you risk the satisfaction of your guests - both the restaurant visitors and the customers. In addition, there are costs for the vehicle and the employees who deliver the orders. Setting up a delivery service is therefore often associated with high costs.
"Above page is written for promotional purpose. We do not damage any copyright. We create apps from the scratch only."
Process We Follow
Being a Top development company, the proficient developers of our teams follow a well-organized development process that includes the following steps.
Requirement Gathering
We help clients to gather and analyze the requirements to understand the functionalities to be integrated into the app. This process enables us to draw a development plan and transform the clients' concepts into an efficient and functional app.



UI/UX Design
Our developers use effective UI trends to design apps that are not only pleasing to the eye but also intuitiveness and consistency. We make sure the applications not only satisfy the needs of our clients but are also simple and convenient for the end-users.
Prototype
We develop a preliminary visualization of how the mobile app would look and function. The prototype of the mobile application will give an idea of the look and feel of the app, and we test the users' reactions to the UI and UX designs.



Development
Our team of app developers has a thorough understanding of different programming languages, frameworks, third-party APIs, and more and will develop logic and codes to make your mobile application browsable for your target audience integrating various features and functionalities.



Quality Assurance
Our developers carefully test every app to ensure that they provide an excellent user experience and meet the requirements of our clients. Apps developed by our development team are bug-free because they go through a series of automated and manual testing before deployment.



Deployment
Our app developers follow strict guidelines and best practices of app stores to make your mobile application good to go. The app deployment phase will make sure your mobile applications can meet all the publishing criteria and reach your target audience.



Support Maintenance
All digital solutions need improvement. The deployment of an app is not the final stage. We work with our clients to offer post-deployment maintenance and support to make sure the mobile application always stays bug-free and trendy.



Get Free
Quote

Now !

Got An Idea? Leave A Message To Us And We Will Reach Out To You Soon.