Top Mobile App Development Company In Kuwait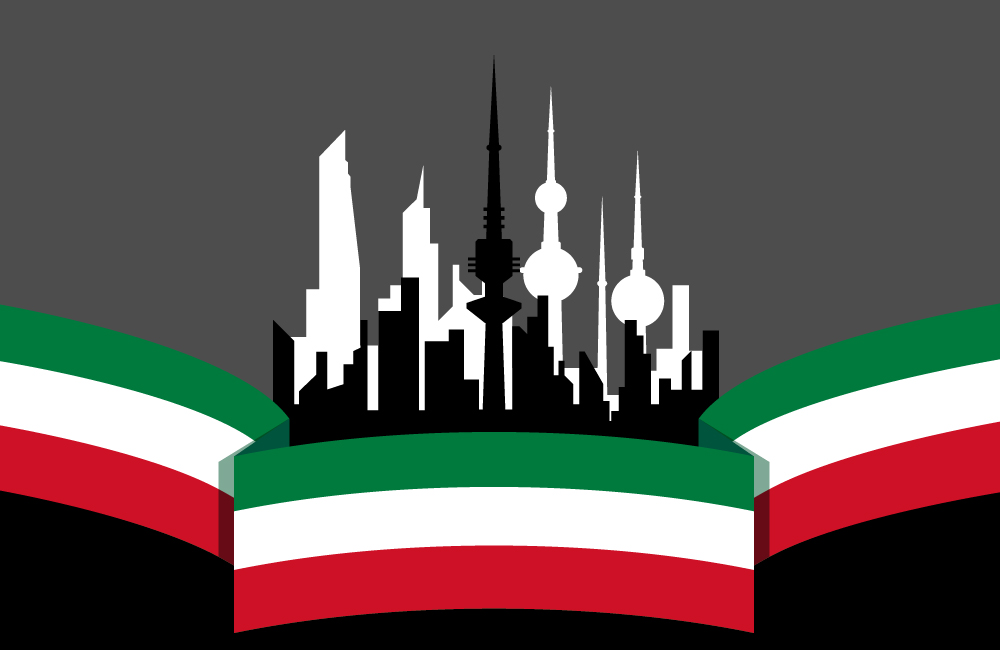 Mobility is transforming your relationship with your customers and employees. Invest in your future by engaging your audience with a great mobile experience. Capture your market share and unlock the growth potential of your business. Contact a top mobile app development agency in Kuwait to develop an excellent app to gain edge over your competitors.
Let's Create A Mobile Strategy Together
Hyperlink InfoSystem will get to know your business, your goals, your products and services. You'll tell us where you want to go, and we'll help you define a mobile transformation plan to deliver the intended business results.
Set Your Business Goals
We'll help you develop your mobile vision and goals, assess challenges and risks, choose the right tools and applications, build a business case and proof of concept, and plan every step of your transition to becoming a business. mobile.
Define The Roadmap
We will work together to understand your business objectives, identify your target audiences and the desired user experience, and develop a mobile technology that will exceed your expectations.
Planning The Implementation
To achieve your long-term goals, you just need to identify the steps and deliver the short-term priorities. We recommend an iterative approach that validates assumptions, which avoids unpleasant surprises. A proof of concept (POC) is a great way to quickly assess the design and start the journey.
Our developers in Kuwait at Hyperlink InfoSystem will carry out detailed analysis of the app and ensure that the user experience is optimized.
Optimize Your Business Processes
We can increase productivity by enabling real-time data entry on mobile app through live approval, while reducing barriers to collaboration. We can identify, automate or eliminate your heavy business processes. Mobile apps for business are becoming the norm as well as a best practice. Contact a top mobile app development company in Kuwait Today.
Connect to your ERP: Our mobility experts will work with your team to integrate mobile technology into your current processes, workflows and systems, while taking your key success factors such as appropriate technologies, governance framework and security measures into account.
Simplify the entry of timesheets and expenses: By using mobile app for faster, up-to-date time and expense sheet capture, you can increase reporting of billable hours, improve your cost tracking, and increase operational efficiency.
Equip your sales and service staff in the field: You will be able to deliver and receive secure, real-time critical data using mobile apps - anytime, anywhere, with anyone and on any mobile device. You will see a rapid impact on your bottom line and on increasing customer satisfaction.
Boost Your Customer Service
To support your value-driven organization in this time of change, we'll help you innovate and transform the way you interact with your customers by leveraging mobile apps to serve them better. Early adopters have already launched apps to increase customer loyalty and sales through offers based on geographic coordinates. They also provide e-commerce and mobile payments.
Make it easier to do business with you: Impress your customers with apps to offer unparalleled personalized support and easy-to-use self-service tools.
Provide valuable information instantly: Use mobile apps to make general information, prices, booking forms, search functions, user accounts, news feeds, and more available to your customers.
Improve customer engagement: You can facilitate interaction with your business 24/7 from anywhere. Quickly transform your customers into brand ambassadors by providing them with an enhanced user experience.
Here Are Some Of The Benefits That Mobile Apps Offer Us:
One of the main advantages is that many applications do not request access data, or the registration is done only once when downloading. This allows you to quickly and easily access the app. This is very important because we seek access to information quickly and at all times. It is characteristic of millennials to abandon, stop using or uninstalling any app that does not work according to their expectations and with the expected speed.
Another advantage is that they allow us to make all kinds of purchases from anywhere. From buying food, air flights, clothes and everything we can imagine. For the benefit of users, we do not have to download all the applications on the market. There are already applications that group many brands and companies, and it is here where we can buy with the same variety as if we were almost in a shopping center, supermarket or mall.
Another interesting advantage is the secure storage of our personal data. Strict security policies that consider geolocation, digital keys, messages with security codes and even fingerprints are considered before a transaction can be finalized.
There are many users who consume recreational and entertainment applications. For our benefit and fun, we find an endless number of game apps, most of them free.
The evolution of applications continues to develop in all sectors. Few years ago, it was almost impossible to imagine that mobile devices could be used to manage business transactions or inventories. Now. Mobile apps make it possible, with a completely web software that facilitates the administration of a company from any device with internet.
From initial consultation to developing and deploying mobile applications, Hyperlink InfoSystem will work with your IT and business managers as a partner to help you plan and execute your business mobile app strategy. Our mobile solutions tailored to your needs can help you speed up your projects and achieve your goals.
"Above page is written for promotional purpose. We do not damage any copyright. We create apps from the scratch only."
Process We Follow
Being a Top development company, the proficient developers of our teams follow a well-organized development process that includes the following steps.
Requirement Gathering
We help clients to gather and analyze the requirements to understand the functionalities to be integrated into the app. This process enables us to draw a development plan and transform the clients' concepts into an efficient and functional app.



UI/UX Design
Our developers use effective UI trends to design apps that are not only pleasing to the eye but also intuitiveness and consistency. We make sure the applications not only satisfy the needs of our clients but are also simple and convenient for the end-users.
Prototype
We develop a preliminary visualization of how the mobile app would look and function. The prototype of the mobile application will give an idea of the look and feel of the app, and we test the users' reactions to the UI and UX designs.



Development
Our team of app developers has a thorough understanding of different programming languages, frameworks, third-party APIs, and more and will develop logic and codes to make your mobile application browsable for your target audience integrating various features and functionalities.



Quality Assurance
Our developers carefully test every app to ensure that they provide an excellent user experience and meet the requirements of our clients. Apps developed by our development team are bug-free because they go through a series of automated and manual testing before deployment.



Deployment
Our app developers follow strict guidelines and best practices of app stores to make your mobile application good to go. The app deployment phase will make sure your mobile applications can meet all the publishing criteria and reach your target audience.



Support Maintenance
All digital solutions need improvement. The deployment of an app is not the final stage. We work with our clients to offer post-deployment maintenance and support to make sure the mobile application always stays bug-free and trendy.



Get Free
Quote

Now !

Got An Idea? Leave A Message To Us And We Will Reach Out To You Soon.