Top Mobile App Development Company In Liverpool, Bristol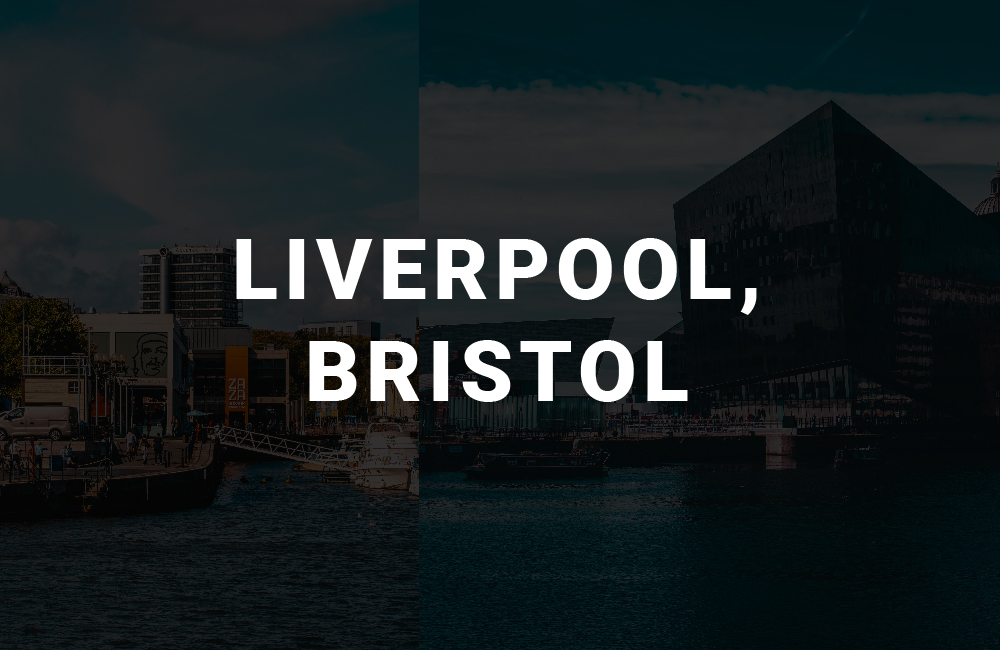 Do you have a fantastic idea for an app project and are you wondering how it will go next? How can your idea be implemented? The search for the partner begins and the first meeting appointments are quickly entered in the calendar. In addition to the app idea, you are also buzzing around in your head, how you can get a future partner on board, how you can convey your company and your vision for the future app project. Before that, however, you still need the right partner for your app by your side.
Choosing The Right Development Company In Liverpool And Bristol
Here are some of the features that a top mobile app development agency offers:
Always Active
Betting on an application development company will guarantee that it will always be there. That it does not disappear in the event of any eventuality. This means that you know who it is, where it is and how to turn when you need it. It is always active and it is always there.
Team
Without a doubt, the professional team is the most important thing when embarking on a project such as the development of a mobile application. A professional company that specializes in this type of project will offer you not only a programmer but a whole team to accompany you in the process. We talk about designers, UX experts, analysts, experts in different technologies, etc.
Experience
Continuing along the lines of the advantages of having a team, experience is a variable that must be taken into account. By having professionals who have worked on other similar projects or at least with interesting functionalities will allow you to access this knowledge to adapt it to your app project.
Alternatives
During mobile app development, you will often find yourself at a point where what you had plan for your application is not feasible in the precise way you had planned it. Then you should be able to rely on professionals who know how to offer you alternatives to reach that functionality but in another way.
An application development company will be able to offer you these alternatives for the viability of your project because it will have a team and a qualified experience for it.
Trends
Knowing the different trends in the mobile applications sector is vital since it is still about technology and as we know it advances every day. You will need to know the latest trends in order to develop an app that connects with your audience.
Therefore, having an app development company will allow you to have the guarantees that the team is trained and updated to these new trends.
Technology
You can choose different technologies for the development of an app. It is important to choose the one that best suits your needs and possibilities. A company can offer you the best alternatives when choosing the ideal technology for your business.
Troubleshooting
This is another of those points that may seem intangible. However, the ability to solve problems will be key to the development of your mobile application.
It is about having immediate solutions to be able to solve one or different problems that arise in the project. By having a company, you will have more equipment and professionals at your disposal who will undoubtedly solve any unforeseen event in a more agile way.
Success Stories
When you contact a mobile app development company like Hyperlink InfoSystem, you are counting on their experience, number of technological developments, success stories and this offers you a guarantee that your project will be successful.
Undoubtedly, companies have a wide catalog of success stories that can help you assess whether it suits your project and what you would like to have.
Types Of Apps
The cost of developing an application also depends on what type or category the application falls into. Here is a list of the types of mobile app development:
Web app: Web applications are nothing more than websites that are optimized for mobile users. Many surveys show that 80% of smartphone users prefer mobile apps to websites.
Native app: It is a type of app that is developed for a specific operating system, be it Android or iOS. These apps are complex in nature and offer the best user experience.
Hybrid app: This app is simpler because it works in a single programming language. However, unlike native applications, it can work on both platforms. They are easier to manage and develop. However, their user experience is not as good as that of native applications.
Hyperlink InfoSystem Develops The Best Apps For Mobile Devices
Our customer-centric approach and focus on quality are the reason why we are one of the leading mobile application development companies in Liverpool and Bristol. Contact us to create a robust, surprising and functional mobile app for your business. We develop mobile applications for iPhone and Android that allow your company to modernize innovation and improve customer encounters.
"Above page is written for promotional purpose. We do not damage any copyright. We create apps from the scratch only."
Process We Follow
Being a Top development company, the proficient developers of our teams follow a well-organized development process that includes the following steps.
Requirement Gathering
We help clients to gather and analyze the requirements to understand the functionalities to be integrated into the app. This process enables us to draw a development plan and transform the clients' concepts into an efficient and functional app.



UI/UX Design
Our developers use effective UI trends to design apps that are not only pleasing to the eye but also intuitiveness and consistency. We make sure the applications not only satisfy the needs of our clients but are also simple and convenient for the end-users.
Prototype
We develop a preliminary visualization of how the mobile app would look and function. The prototype of the mobile application will give an idea of the look and feel of the app, and we test the users' reactions to the UI and UX designs.



Development
Our team of app developers has a thorough understanding of different programming languages, frameworks, third-party APIs, and more and will develop logic and codes to make your mobile application browsable for your target audience integrating various features and functionalities.



Quality Assurance
Our developers carefully test every app to ensure that they provide an excellent user experience and meet the requirements of our clients. Apps developed by our development team are bug-free because they go through a series of automated and manual testing before deployment.



Deployment
Our app developers follow strict guidelines and best practices of app stores to make your mobile application good to go. The app deployment phase will make sure your mobile applications can meet all the publishing criteria and reach your target audience.



Support Maintenance
All digital solutions need improvement. The deployment of an app is not the final stage. We work with our clients to offer post-deployment maintenance and support to make sure the mobile application always stays bug-free and trendy.



Get Free
Quote

Now !

Got An Idea? Leave A Message To Us And We Will Reach Out To You Soon.