Top Mobile App Development Company In Pennsylvania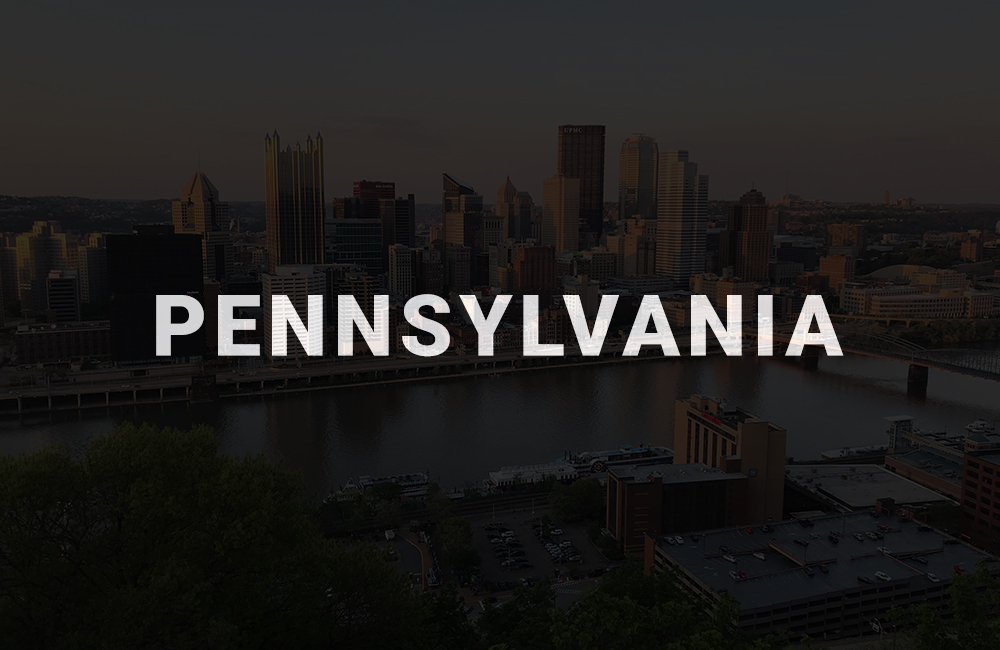 Having a website is compulsory for almost every business. However, thinking that is enough could be a massive mistake. Businesses in Pennsylvania are all intent on serving their customers better. That is why you should also consider mobile app development. Hyperlink InfoSystem is a leading mobile app development agency in Pennsylvania.
Most businesses have a website. However, a mobile application can provide additional benefits. You may have requirements for using mobile app-specific features such as GPS location or custom push notifications which are not available on a website. Alternatively, the app can share some features in common with the website and can be enhanced with unique features and benefits that only an app can offer.
Building Your Brand
A mobile application can help increase your brand awareness and image. A simple app in the app store that is then installed on a device can help increase visibility. Once the app is installed, the person will see your icon repeatedly when using their smartphone - even if they scroll past it to use another app. Apps also allow a bespoke user interface with some effects that are not possible on a website.
Engage With Your Customers
Apps can help you with customer loyalty. For retail and consumer stores, a loyalty program is an example of a feature a mobile app can provide. This can be entirely digital and can help encourage repeat purchases or encourage users to try something different. Messaging is another example of how you can get in touch with customers - and of course how they can get in touch with your company.
Personalization Of The Offer
Mobile apps enable detailed personalization. This can enable direct marketing tailored to the individual needs of the user. This can be achieved through in-app personalization, whereby suitable push notifications can also be used. In addition, analytics can be created to determine which parts of your app are used the most and to facilitate future decisions.
Improve Utility And Efficiency
An important benefit of a mobile application is that it can improve its usefulness and efficiency - both for your business and for the user. For the user, the app can make it possible to get tasks done faster and with fewer clicks. For a company, a mobile application can help automate more tasks - reducing the number of queries and manual work (e.g. paying in the mobile application versus using a card terminal or handling cash). Mobile apps also make it easy to collect feedback - from simple star ratings to more detailed feedback questionnaires.
The Competitive Advantage
A mobile application can be a competitive advantage. If you have an app and your main competitors don't, this is a good differentiator that can help a potential customer choose your business.
Develop Mobile App Using The Right Technology With Hyperlink InfoSystem
When companies create a native app, there are many advantages in terms of performance. Above all, apps that process a lot of data at the same time benefit from the APIs provided. This gives developers direct access to the smartphone's resources. It is important that the price depends heavily on how many platforms are to be supported. Developers have to create their own application for each operating system because the environment is different. In addition, the effort for updates and customer support increases. With this model, significantly more end devices have to be supported and tested. If customers want to create their own app for iOS or only for Android, then this approach is well suited.
If companies want to create an app for many different devices that even works on a tablet or desktop PC, then hybrid or web apps are the ideal way. These applications work with any browser or through a small framework that is made available in every app store. The actual processing takes place on the provider's server. The advantages lie in the simple provision for every user. At the same time, the costs for maintenance and updates can be kept low, since only one development code is created. However, the resources of the end devices cannot be used optimally. Compute-intensive apps should not be designed as web apps. In addition, the UI does not adapt seamlessly to the underlying operating system, the user experience could suffer due to the "foreign" design.
Very simple apps are usually only used in the private sector and contain almost no functions. Mostly only information can be displayed with it. These can be measured values or data from the smart home. Such apps are inexpensive to program, but can hardly be found in the popular app stores.
"Above page is written for promotional purpose. We do not damage any copyright. We create apps from the scratch only."
Process We Follow
Being a Top development company, the proficient developers of our teams follow a well-organized development process that includes the following steps.
Requirement Gathering
We help clients to gather and analyze the requirements to understand the functionalities to be integrated into the app. This process enables us to draw a development plan and transform the clients' concepts into an efficient and functional app.



UI/UX Design
Our developers use effective UI trends to design apps that are not only pleasing to the eye but also intuitiveness and consistency. We make sure the applications not only satisfy the needs of our clients but are also simple and convenient for the end-users.
Prototype
We develop a preliminary visualization of how the mobile app would look and function. The prototype of the mobile application will give an idea of the look and feel of the app, and we test the users' reactions to the UI and UX designs.



Development
Our team of app developers has a thorough understanding of different programming languages, frameworks, third-party APIs, and more and will develop logic and codes to make your mobile application browsable for your target audience integrating various features and functionalities.



Quality Assurance
Our developers carefully test every app to ensure that they provide an excellent user experience and meet the requirements of our clients. Apps developed by our development team are bug-free because they go through a series of automated and manual testing before deployment.



Deployment
Our app developers follow strict guidelines and best practices of app stores to make your mobile application good to go. The app deployment phase will make sure your mobile applications can meet all the publishing criteria and reach your target audience.



Support Maintenance
All digital solutions need improvement. The deployment of an app is not the final stage. We work with our clients to offer post-deployment maintenance and support to make sure the mobile application always stays bug-free and trendy.



Get Free
Quote

Now !

Got An Idea? Leave A Message To Us And We Will Reach Out To You Soon.