Top Mobile App Development Company In Salt Lake City, UT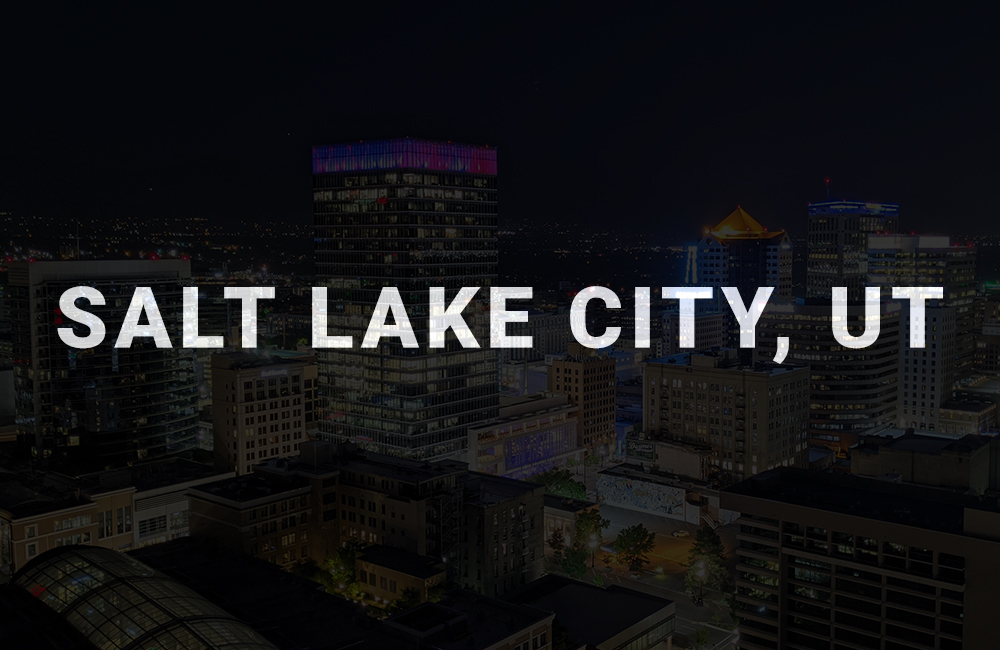 Hyperlink InfoSystem is a leading mobile app development agency in Salt Lake City. We have developed tons of excellent apps for small and medium sized enterprises, as well as large businesses and organizations. With over 9 years' experience of doing what we are good at, we are well posed to help you develop your mobile app exactly how you want it.
Due to the digital transformation, more and more companies choose to include agile methodologies that allow optimizing the development of projects in their work processes. At Hyperlink InfoSystem, after 9 years of experience in the sector, we work through a process based on agile methodologies for the development of our apps.
Understand Agile Methodologies
The origin of agile methodologies is found in the writing of the agile manifesto in 2001, by 17 critics of the software development improvement models. The agile manifesto raises the discovery of better ways to develop software, based on experience.
In short, the manifesto declares the learning to value:
Individuals and interactions, on processes and tools.
Software running, on extensive documentation.
Collaboration with the client, on a contractual negotiation.
The response to change, about following a plan.
Currently, we understand agile methodologies as those that allow us to adapt the way of working to the conditions and needs of each project. Compared to traditional methods, greater flexibility is achieved through this adaptation. It helps to modify the project planning according to the specific circumstances of the external environment.
Using this type of methodology makes it possible to tackle different complex projects, which usually require great flexibility and speed in order to execute each of the tasks necessary for the development of the project.
The strategy proposed in this type of methodologies is aimed at achieving very specific objectives thanks to the separation of tasks, where possible errors that may occur in each of the project phases can be managed and normalized.
Agile Methodologies To Develop Quality Apps
Agile methodologies have become an increasingly common working method due to digital transformation, since this implies being in constant adaptation and is characterized by being flexible in the face of any change.
Agile methodologies are a good solution for a large number of companies and short-term projects, where the requirements are changing, regardless of the business environment. Even so, it is important to note that this type of methodologies are usually used in projects related to the development of apps, since they have to satisfy very specific characteristics and conditions with different changing variables.
Scrum: A Top Agile Methodology Framework
Scrum stands out for being a tool that breaks down each of the developments of large projects. It creates smaller projects divided into different stages such as analysis, development and testing. From this breakdown, it is intended to know what are the different tasks to be carried out, in each of the phases to achieve the final objective of the project.
Advantages Of Agile Methodologies To Create Apps
Greater Efficiency
One of the main advantages, for which agile methodologies stand out, is that they allow you to improve the efficiency and productivity of your work due to the constant evaluation of the work that is carried out.
Save Time And Costs
On the other hand, it is important to highlight the savings in time and costs involved in working through agile methodologies. This is because, thanks to using this type of techniques, it allows working in a much more efficient and faster way, and, therefore, delivery times and the agreed budget can be met more easily.
Improving Customer Satisfaction
Customer satisfaction is improved because they are more involved, throughout and in all phases of the project. The fact that agile methodologies work in different stages means that, at the end of each of these, the process and the achievements obtained in each of the phases are evaluated. This helps promote a great exchange of information and detect potential problems. Hyperlink InfoSystem can assist you with the development of excellent mobile app in Salt Lake City.
Tips To Avoid Errors During Mobile App Development
Functional Tests
We conduct exploratory functional tests on the most widely used iOS and Android devices. All testing is done on real hardware devices as compatibility testing is essential with such a wide variety on the market.
In addition, we are closely following the release presentations of major manufacturers such as Samsung, Huawei, HTC and Apple. When new devices from these companies hit the market, we analyze the market share potential and, if necessary, pre-order new devices to ensure that we test your applications on devices before they are available to users.
Analysis Of The App Reviews
Since app reviews and ratings are an important factor in whether or not users download your app, an analysis of the app reviews is necessary. When the analysis is complete, the results are compared with other applications in the same category.
Test Review
A full app functionality review and app review analysis. The review includes:
Test result analysis with information about tested devices, operating system and operating system versions.
List of recommended improvements for each platform.
App review and app rating benchmark analysis.
At Hyperlink InfoSystem, we never see a project as complete. Changes will continue in the future, and new platforms, operating systems and devices will continue to follow. We offer proactive monitoring as part of our testing and review process to take into account market changes and further improve the quality and usability of your app.
"Above page is written for promotional purpose. We do not damage any copyright. We create apps from the scratch only."
Process We Follow
Being a Top development company, the proficient developers of our teams follow a well-organized development process that includes the following steps.
Requirement Gathering
We help clients to gather and analyze the requirements to understand the functionalities to be integrated into the app. This process enables us to draw a development plan and transform the clients' concepts into an efficient and functional app.



UI/UX Design
Our developers use effective UI trends to design apps that are not only pleasing to the eye but also intuitiveness and consistency. We make sure the applications not only satisfy the needs of our clients but are also simple and convenient for the end-users.
Prototype
We develop a preliminary visualization of how the mobile app would look and function. The prototype of the mobile application will give an idea of the look and feel of the app, and we test the users' reactions to the UI and UX designs.



Development
Our team of app developers has a thorough understanding of different programming languages, frameworks, third-party APIs, and more and will develop logic and codes to make your mobile application browsable for your target audience integrating various features and functionalities.



Quality Assurance
Our developers carefully test every app to ensure that they provide an excellent user experience and meet the requirements of our clients. Apps developed by our development team are bug-free because they go through a series of automated and manual testing before deployment.



Deployment
Our app developers follow strict guidelines and best practices of app stores to make your mobile application good to go. The app deployment phase will make sure your mobile applications can meet all the publishing criteria and reach your target audience.



Support Maintenance
All digital solutions need improvement. The deployment of an app is not the final stage. We work with our clients to offer post-deployment maintenance and support to make sure the mobile application always stays bug-free and trendy.



Get Free
Quote

Now !

Got An Idea? Leave A Message To Us And We Will Reach Out To You Soon.