Top Mobile App Development Company In San Antonio, TX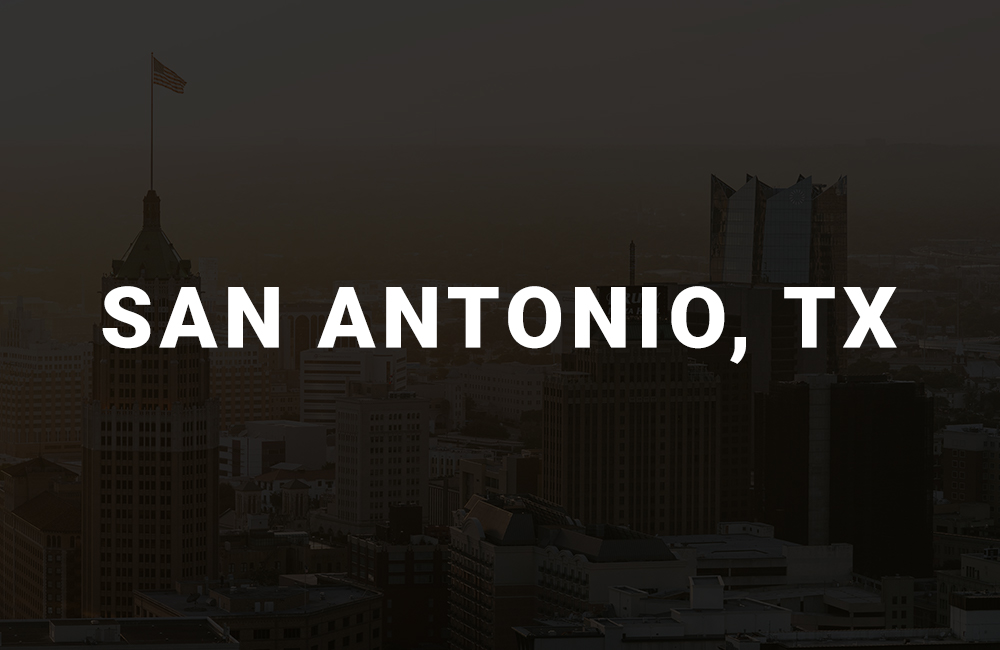 Hyperlink InfoSystem is a top mobile app development company in San Antonio, Texas. It all starts with exploring your idea. Hyperlink InfoSystem offers you our experience to help you determine the feasibility of your project.
At present, technology is a sector that is booming and it is increasingly something that is more present in companies regardless of their field. Presence, positioning and brand image are now determined with the use of technology, more and more companies are developing applications in order to achieve differentiation from their competition.
It is for this reason that Hyperlink InfoSystem uses different technologies such as web and multiplatform applications when providing I.T solutions for businesses.
Web Application Development
Web Application Development focuses on the design, development and implementation environments and maintenance of websites. In this way, the frontend is created, that is, the visible part of the web and also the backend, that is, the entire development set that ensures that the web environment works and that it does so correctly.
It works with the programming languages ​​HTML, CSS or JavaScript. In this way, the deployment of web applications allows the creation of an app which will be accessible from any browser on any type of device. Access to web applications is made through a direct link from the device to a URL provided that any browser can open the website that is needed.
A web application is a version of a web page that has been optimized to be used from a mobile phone. Thanks to this, through the same programming code it adapts to any device with any operating system. It is important to note that it is not necessary to download it since the app is accessed through a browser making it accessible from any browser.
Cross-platform Application Development
Multiplatform Application Development refers to the development of applications for mobile devices. These can be implemented on various devices and platforms, both on mobile phones and in browsers.
Cross-platform applications only need a single development for any device, that is, the same HTML5 code will be used for any operating system, which favors time savings and economic costs.
Developing a multiplatform application offers the same possibility of developing applications with the same quality and features as web applications.
Difference Between Web And Cross-platform Application Development
The main difference between the development of web and multiplatform applications is that the former is executed on the internet, and therefore, it is not necessary to install them. The data with which they work is processed and stored on the web. On the other hand, installation is required for cross-platform application
As a consequence of this, web applications are closely related to storing data in the cloud since all information is permanently stored on web servers. This, in cross-platform applications, does not happen.
Regarding the objective and design of the application, it is important to note that if the purpose is to find a quick and easy solution, a web application is a good solution since it offers a direct link to the web. Even so, if you need a more complex design or needs, it is advisable to make a multiplatform application.
We can also find different types of applications for each of the developments. As web applications, we find the static, dynamic web, email or content manager among others. A typical example of multiplatform apps are video games adapted to computers but also to mobile devices.
Web applications allow more complex developments, but also, unlike cross-platform applications, they are more expensive.
Join The Mobile World
With the democratization of data, the explosion of the smartphone market and the adaptation of our consumption habits to the digital age is now on the agenda.
Developing a mobile and tablet application allows you to meet the expectations of your customers by making yourself available, anywhere and at any time.
Some Advantages Of Mobile App Development
Better User Experience (UX)
With more than 5 billion smartphone users worldwide and a penetration rate of 67%, your customers are connecting daily and for longer periods from their mobile devices. You should take advantage of mobile app development to offer your users a better user experience to the optimizations offered by mobile applications in terms of ergonomics and loading times.
A New Communication Channel
While it is true that responsive websites could be described as the best alternative to mobile applications, the latter offer irreproachable ergonomics and ease of use. Indeed, the applications are adapted to each mobile operating system (iOS and Android), which facilitates access to information and thus makes this channel essential to any digital strategy.
Improve Customer Loyalty
The significant advantage of mobile applications lies in the possibility of sending notifications. Push notifications boost the attractiveness of the brand since they make it easier to inform, interact and communicate about their latest offers, but also to build customer loyalty in a "user friendly" environment.
Integrate A Multitude Of Features
Mobile applications offer new functions that can serve your digital strategy. Indeed, a mobile application can use the GPS, push notification, camera and so on.
Hyperlink InfoSystem can help you create your own application that is adapted to your needs through a totally personalized project. We are a leading mobile app development agency in San Antonio.
"Above page is written for promotional purpose. We do not damage any copyright. We create apps from the scratch only."
Process We Follow
Being a Top development company, the proficient developers of our teams follow a well-organized development process that includes the following steps.
Requirement Gathering
We help clients to gather and analyze the requirements to understand the functionalities to be integrated into the app. This process enables us to draw a development plan and transform the clients' concepts into an efficient and functional app.



UI/UX Design
Our developers use effective UI trends to design apps that are not only pleasing to the eye but also intuitiveness and consistency. We make sure the applications not only satisfy the needs of our clients but are also simple and convenient for the end-users.
Prototype
We develop a preliminary visualization of how the mobile app would look and function. The prototype of the mobile application will give an idea of the look and feel of the app, and we test the users' reactions to the UI and UX designs.



Development
Our team of app developers has a thorough understanding of different programming languages, frameworks, third-party APIs, and more and will develop logic and codes to make your mobile application browsable for your target audience integrating various features and functionalities.



Quality Assurance
Our developers carefully test every app to ensure that they provide an excellent user experience and meet the requirements of our clients. Apps developed by our development team are bug-free because they go through a series of automated and manual testing before deployment.



Deployment
Our app developers follow strict guidelines and best practices of app stores to make your mobile application good to go. The app deployment phase will make sure your mobile applications can meet all the publishing criteria and reach your target audience.



Support Maintenance
All digital solutions need improvement. The deployment of an app is not the final stage. We work with our clients to offer post-deployment maintenance and support to make sure the mobile application always stays bug-free and trendy.



Get Free
Quote

Now !

Got An Idea? Leave A Message To Us And We Will Reach Out To You Soon.