Top Mobile App Development Company In Senegal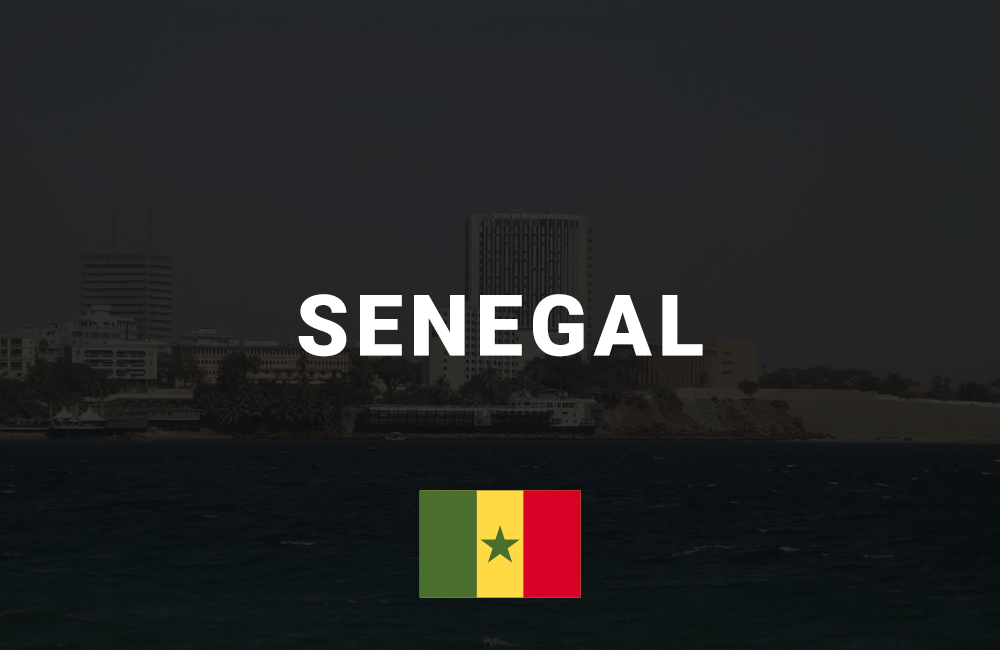 Hyperlink InfoSystem is a top mobile application development agency in Senegal that has worked with hundreds of clients in sectors such as hotels, commerce, events, sports and even cities and towns.
Technology has become a fundamental tool for the development and growth of companies and therefore, more and more companies are integrating applications into their work processes. As a leading mobile app development agency in Senegal, we can help you integrate mobile app into your business processes.
Application Integration
The integration of applications is a concept used to refer to the direct connection that is used to join two or more systems and thus be able to establish communication between the different applications that the company uses.
The integration of applications can be considered within your company to optimize the work of employees. Integrating your app with another app will help your business offer more possibilities of use and improve customer service.
Advantages Of Integrating Your App With Other Applications
Increase customer experience: One of the benefits you will get from integrating your IT platform with other solutions will be the substantial improvement of the customer experience. Offering integration with another app in your app, for example with GPS navigation apps, banking apps, or health apps, provides important value. Expanding the actions that your app allows to carry out is highly relevant for the user experience.
Internal management optimization: Another of the most important advantages is that the integration of applications in companies allows optimizing work and internal management. This is due to the positive impact that these types of applications have on the way a company is managed and controlled.
Improves coordination: As a result of the optimization of management, coordination between workers and between the different projects that the same company can manage is improved. This is because the different apps allow you to have a large amount of information about products, customers and the work team, so that the different departments can be coordinated to work more effectively and increase productivity.
Cost reduction: The implementation of the integration of technologies also allows reducing costs within the company. The integration of applications enables the development of new products and services depending on where they can be implemented.
The world of business, like that of technology, is an area that is constantly changing and evolving. It is for this reason that many companies must adapt to new technological trends. Currently, there are numerous companies that have used application integration.
An evolution in the service you provide to your customers can come from thinking about the app to integrate with your application in order to expand the benefits of your service or product. In short, integrating applications is thinking centrally about your customers, and it is key to a successful digital company.
Also, integrating your app with another application will offer you significant competitive advantages.
Digital Transformation: Integrate Applications In Your Company
Digital transformation is strictly related to the integration of applications in companies, since it consists of the use and adaptation of new and innovative technological tools, which will allow companies to be able to better develop their work and streamline work processes to be more effective.
Being a company adapted to new technologies is currently a necessity and it is for this reason that Hyperlink InfoSystem recommends investing in a technology that focuses on improving the services offered to employees and end consumers, such as a good cloud storage, apps, tools to improve automation and management and many more.
As a consequence of offering workers more efficient and effective tools, your employees will be more motivated and therefore work better. The productivity of the company will be increased and therefore a better service will be offered.
What We Do At Hyperlink InfoSystem
Development transparency: We provide access to our task manager, and are also ready to work in any way convenient for you. You can get information about the status of the project at any time.
Full development cycle: We provide a full project life cycle: from the creation of system requirements and development to implementation, support and development.
High level of product quality: An individual approach to development, regular clarification of requirements, strict control of the timing and budget of the project ensure the creation of a high-quality product.
Active interaction: We hold meetings and show regular demos all through the project development stages.
Why You Should Contact Us At Hyperlink InfoSystem For Your Mobile App Development
Contact our team of professionals in Senegal to assist you with an excellent I.T solution. With over 9 years of experience of developing mobile apps for companies in different sectors, we are well posed to deliver the solution to take your business to the next level.
Data Backups
We generate a copy of the data taken from our apps and store them elsewhere so that it may be used to restore the original after a data loss event.
Data Protection
We manage the users' data professionally following the guidelines of the different app platforms and the regulations of the government.
Quality Deliverance
The quality of an app is a major determinant of its success. Our developers focus on delivering an excellent solution that exceeds the imagination of our clients. We first understand the needs of our clients and develop solutions that are perfect for them.
Enhancement
We continuously work on the projects even after deployment. We are always open to any new suggestion that will enhance the functionality of our solutions.
"Above page is written for promotional purpose. We do not damage any copyright. We create apps from the scratch only."
Process We Follow
Being a Top development company, the proficient developers of our teams follow a well-organized development process that includes the following steps.
Requirement Gathering
We help clients to gather and analyze the requirements to understand the functionalities to be integrated into the app. This process enables us to draw a development plan and transform the clients' concepts into an efficient and functional app.



UI/UX Design
Our developers use effective UI trends to design apps that are not only pleasing to the eye but also intuitiveness and consistency. We make sure the applications not only satisfy the needs of our clients but are also simple and convenient for the end-users.
Prototype
We develop a preliminary visualization of how the mobile app would look and function. The prototype of the mobile application will give an idea of the look and feel of the app, and we test the users' reactions to the UI and UX designs.



Development
Our team of app developers has a thorough understanding of different programming languages, frameworks, third-party APIs, and more and will develop logic and codes to make your mobile application browsable for your target audience integrating various features and functionalities.



Quality Assurance
Our developers carefully test every app to ensure that they provide an excellent user experience and meet the requirements of our clients. Apps developed by our development team are bug-free because they go through a series of automated and manual testing before deployment.



Deployment
Our app developers follow strict guidelines and best practices of app stores to make your mobile application good to go. The app deployment phase will make sure your mobile applications can meet all the publishing criteria and reach your target audience.



Support Maintenance
All digital solutions need improvement. The deployment of an app is not the final stage. We work with our clients to offer post-deployment maintenance and support to make sure the mobile application always stays bug-free and trendy.



Get Free
Quote

Now !

Got An Idea? Leave A Message To Us And We Will Reach Out To You Soon.