Top Mobile App Development Company In Sharjah, UAE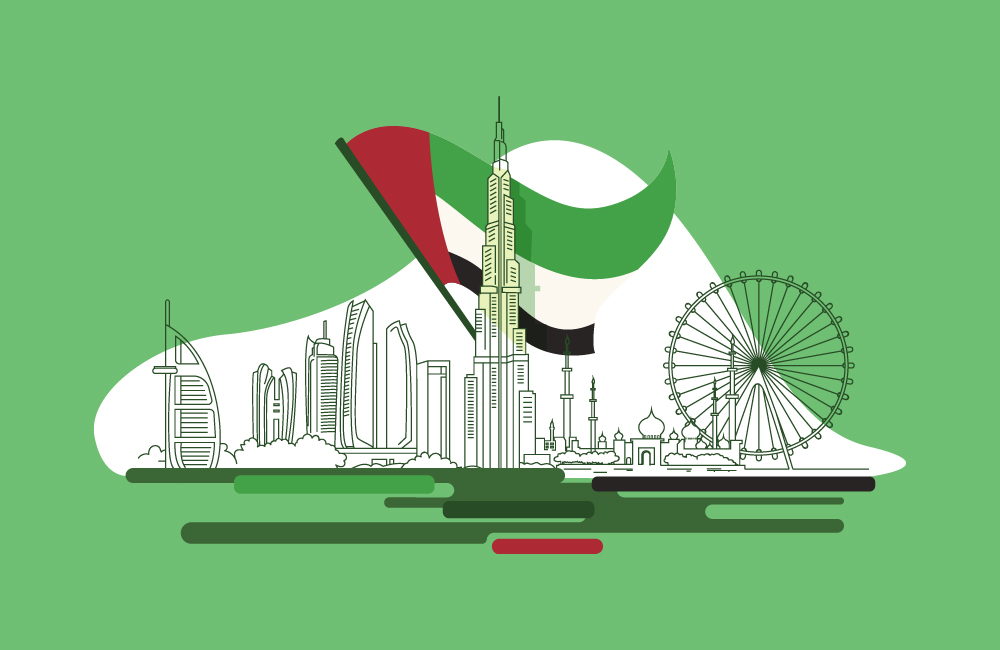 We live in the era in which technology can make us earn more with digitization. However, not everything that shines is gold. You must consolidate the ideas well and detect which are the best opportunities that can facilitate profitability using technology.
In order to detect these opportunities, the first step is to conduct a digital consulting for your business. It is a fundamental process that will help you detect opportunities and needs within your business. You can also make the right decision regarding the technology to choose.
Features To Consider When Developing Mobile App
It is important to mention that in the development of an App, there are many factors that are necessary to be able to establish and estimate the cost of your app.
Quality
One of the first factors to take into account is the level of quality of the app that you want to develop. It must be established if you want an app of optimal quality or on the contrary, you prefer to establish a good value for money or even prioritize the price over the quality of the app.
App Design And User Interface
The design of the app and the user interface are other of the most important factors to take into account. With the digitization and the increase in the use of apps, they have become two essential elements not only for the proper functioning but also for the application to be successful since an attractive design for the user will always be favorable for the company.
Platform
Choosing the operating system for which you want to develop the app is another of the most important aspects. To do this, you must select the one that best suits the needs of your audience.
User Behavior
Another of the most important factors to take into account is the behavior of the user within the app. To do this, you must answer questions such as: does the user have to register? If they must, what type of registration will be used? - email or social media.
In relation to user behavior, it will also be necessary to establish whether they can create a profile in order to collect information and display personalized offers or notifications. In addition, you must specify if you want to create a community through user profiles so that they can see each other or even if you want to incorporate a chat between consumers.
Integrate With Other Technologies
It will be necessary to take into account other functionalities and technologies that need to be incorporated into the app. Among these, we can find geolocation technology to provide relevant information to the user, or the possibility of sending personalized messages by sending push notifications or even establishing an app that is also operative offline.
Factors That Influence The Development Cost Of A Mobile App
After commenting on some of the most important aspects, we also consider it necessary to take into account that depending on the type of application and other specifications, the cost of the app may increase.
Management Apps
Finally, we want to highlight the internal management applications. For this type of apps, it will be necessary to take into account the interaction between employees and what functions you want to include, such as signing contracts, assigning tasks or using chat.
Ecommerce App
It is important to note that the price of an application will always depend on all those elements or technologies that are included. In this case, it will depend on the number of users, the purchase process, the number of references or the payment options.
Games
The price of a game app will be determined mainly based on the design of the application. This can increase or decrease the development cost. Even so, it will also be necessary to take into account the dynamics and operation of the game, for example, if it is only a player or on the contrary, the multiplayer function must also be included.
Here are some of the benefits that mobile apps offer us:
One of the main advantages is that many applications do not request access data, or the registration is done only once when downloading. This allows you to quickly and easily access the app. This is very important because we seek access to information quickly and at all times. It is characteristic of millennials to abandon, stop using or uninstalling any app that does not work according to their expectations and with the expected speed.
Another advantage is that they allow us to make all kinds of purchases from anywhere. From buying food, air flights, clothes and everything we can imagine. For the benefit of users, we do not have to download all the applications on the market. There are already applications that group many brands and companies, and it is here where we can buy with the same variety as if we were almost in a shopping center, supermarket or mall.
Another interesting advantage is the secure storage of our personal data. Strict security policies that consider geolocation, digital keys, messages with security codes and even fingerprints are considered before a transaction can be finalized.
There are many users who consume recreational and entertainment applications. For our benefit and fun, we find an endless number of game apps, most of them free.
The evolution of applications continues to develop in all sectors. Few years ago, it was almost impossible to imagine that mobile devices could be used to manage business transactions or inventories. Now, mobile apps make it possible. It completely facilitates the administration of a company from any device with internet.
"Above page is written for promotional purpose. We do not damage any copyright. We create apps from the scratch only."
Process We Follow
Being a Top development company, the proficient developers of our teams follow a well-organized development process that includes the following steps.
Requirement Gathering
We help clients to gather and analyze the requirements to understand the functionalities to be integrated into the app. This process enables us to draw a development plan and transform the clients' concepts into an efficient and functional app.



UI/UX Design
Our developers use effective UI trends to design apps that are not only pleasing to the eye but also intuitiveness and consistency. We make sure the applications not only satisfy the needs of our clients but are also simple and convenient for the end-users.
Prototype
We develop a preliminary visualization of how the mobile app would look and function. The prototype of the mobile application will give an idea of the look and feel of the app, and we test the users' reactions to the UI and UX designs.



Development
Our team of app developers has a thorough understanding of different programming languages, frameworks, third-party APIs, and more and will develop logic and codes to make your mobile application browsable for your target audience integrating various features and functionalities.



Quality Assurance
Our developers carefully test every app to ensure that they provide an excellent user experience and meet the requirements of our clients. Apps developed by our development team are bug-free because they go through a series of automated and manual testing before deployment.



Deployment
Our app developers follow strict guidelines and best practices of app stores to make your mobile application good to go. The app deployment phase will make sure your mobile applications can meet all the publishing criteria and reach your target audience.



Support Maintenance
All digital solutions need improvement. The deployment of an app is not the final stage. We work with our clients to offer post-deployment maintenance and support to make sure the mobile application always stays bug-free and trendy.



Get Free
Quote

Now !

Got An Idea? Leave A Message To Us And We Will Reach Out To You Soon.