Top Mobile App Development Company In Switzerland, Zurich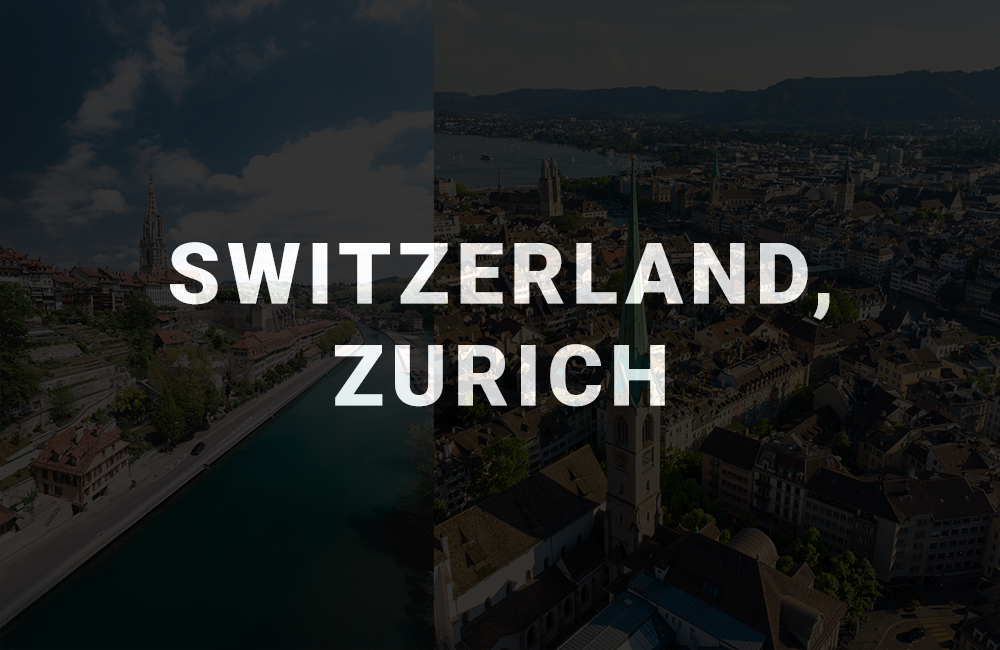 Digital products are constantly popping up in the market and the mobile experience is constantly evolving. If your app doesn't evolve with the market, it will quickly become out of date.
Hyperlink InfoSystem in Switzerland, Zurich offers you a full technical review of your app to make sure it works well and works flawlessly on newer devices and operating systems. As a result, we provide you with the status of your app - from both a technical and a user perspective.
Different Types of Mobile App
This is usually the first question that the developers ask the clients before the creation of mobile app. This allows them to begin to identify the project and then ask the right questions. It is difficult for a mobile application developer to ask the right questions when the project direction remains too vague. Vague answers unfortunately lead to vague questions and vague prices.
E-commerce
Launching a mobile application in the e-commerce sector seems mandatory when your e-commerce website is profitable and your statistics on google analytics indicate a strong mobile audience. It is therefore time to find out about the cost of creating and developing your mobile application to build customer loyalty and to support the growth of your digital activity. The price of the mobile application is a calculation between the forecast turnover and the expected return on investment.
Social Network
The most popular mobile applications are social media type mobile applications. The very essence of their concepts is to promote the social bond between individuals. Share your adventures, emotions, meet, and discuss. Many concepts have been tested and some have survived to become digital giants. In recent years, very few new players have succeeded in a sector with enormous dominance.
Utility
Utility-type mobile applications are mobile applications that still have a bright future because they cover as many uses as businesses, niches, existing micro markets. These are applications that are an extension of existing services that attempt to migrate from their older state to a digital state. The term digital transformation finds all its meaning here.
Different Types of Mobile Application Development
Native Application
Programming a mobile application in the native language of the operating system, such as Swift for iPhone and Java/Kotlin for Android, requires developing and maintaining two mobile applications for your project. This is a reflection and not the least to have because it greatly influences the price of the mobile application.
Hybrid Application
Overtime, the technologies around the hybrid development of mobile applications have evolved from embryonic status to adulthood with performances to make a native developer pale. Some examples of hybrid mobile application development languages are React and Ionic. Some industry giants such as Facebook, Airbnb and other mobile applications are developed with this type of programming language. The hybrid solution remains a solution with a very interesting quality-price ratio.
Web Application
Long used as a stopgap for full native applications, mobile applications that host a WebView are useful for quickly and unconstrained project development on mobile application stores.
The Main Features Of a Mobile Application
Depending on the type of mobile application, the project requires the integration of different features. Depending on the popularity and inventiveness of the features, the time spent by the developer will be proportional to the price of the mobile application.
Registration, login, forgotten password: This functionality is one of the basics of the mobile application since the user must be registered to access the online service.
Profile management: This is the logical continuation of registration, all the more so in a post-GDPR era (general data protection regulation).
Geolocation: The smartphone being by definition an augmented mobile device, many services require the user's location.
Messaging: The discussion between users is a feature present in a lot of projects.
Payment: Payment is at the heart of the economic model of the mobile application. Depending on the type of activity, several payment methods are possible and compliant, ranging from the native payment system managed by Google and Apple to alternative payment solutions.
Develop Excellent Mobile Solutions
Enterprise App Development For Large Companies
Individual and tailor-made enterprise apps for companies offer the advantage of simple and precise integration into existing systems. They function exactly as envisioned offers maximum user acceptance and ensures a competitive advantage.
Innovative App Development For AI And Machine Learning Projects
Looking for experts in AI and machine learning app development? We were able to prove our innovative know-how in this area in numerous cases and, with the help of app development, carry out the transformation of analog processes through process automation for our customers.
Efficient And Robust App Development For Large Numbers of Users, Peak Loads And Reliability
We have proven that our systems can handle an infinite number of users. During the conception phase, we advise individually on the requirements of the app project and choose the backend system that suits the requirements. Whether single server instances, scalable cloud systems or the use of Amazon web services, we can prove expertise in all areas.
Intuitive App Development For Mind-Blowing Augmented Reality Apps
Through continual improvement of the app, we keep the interest in the app high. A current trend is the development of AR and VR apps.
MVP App Development For Startups And Innovators
In numerous projects, we have supported our customers through iterative app development in the development of an MVP to a market-ready app product.
"Above page is written for promotional purpose. We do not damage any copyright. We create apps from the scratch only."
Process We Follow
Being a Top development company, the proficient developers of our teams follow a well-organized development process that includes the following steps.
Requirement Gathering
We help clients to gather and analyze the requirements to understand the functionalities to be integrated into the app. This process enables us to draw a development plan and transform the clients' concepts into an efficient and functional app.



UI/UX Design
Our developers use effective UI trends to design apps that are not only pleasing to the eye but also intuitiveness and consistency. We make sure the applications not only satisfy the needs of our clients but are also simple and convenient for the end-users.
Prototype
We develop a preliminary visualization of how the mobile app would look and function. The prototype of the mobile application will give an idea of the look and feel of the app, and we test the users' reactions to the UI and UX designs.



Development
Our team of app developers has a thorough understanding of different programming languages, frameworks, third-party APIs, and more and will develop logic and codes to make your mobile application browsable for your target audience integrating various features and functionalities.



Quality Assurance
Our developers carefully test every app to ensure that they provide an excellent user experience and meet the requirements of our clients. Apps developed by our development team are bug-free because they go through a series of automated and manual testing before deployment.



Deployment
Our app developers follow strict guidelines and best practices of app stores to make your mobile application good to go. The app deployment phase will make sure your mobile applications can meet all the publishing criteria and reach your target audience.



Support Maintenance
All digital solutions need improvement. The deployment of an app is not the final stage. We work with our clients to offer post-deployment maintenance and support to make sure the mobile application always stays bug-free and trendy.



Get Free
Quote

Now !

Got An Idea? Leave A Message To Us And We Will Reach Out To You Soon.