Top Mobile App Development Company In Windsor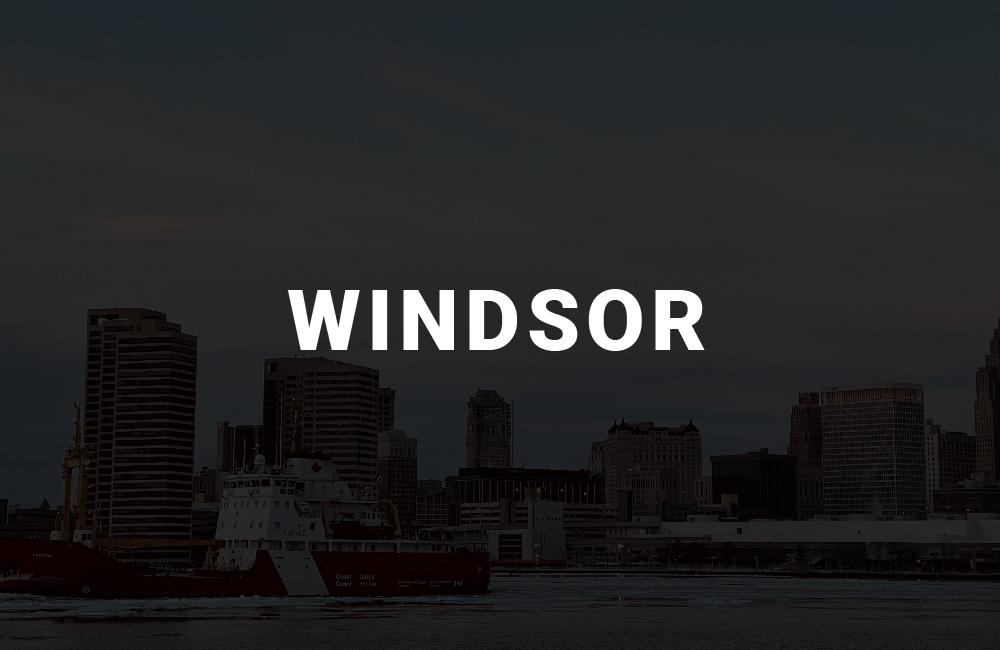 Hyperlink InfoSystem focuses on the development of an excellent mobile app. We are one of the leading mobile app development agencies in Windsor. Mobile solutions are one of the most promising technology markets, which provides favorable conditions for the development of a wide range of applications. Such applications allow users to work with any content on mobile devices, remotely controlling various devices. Today, mobile solutions for business are no longer a whim of a manager, but a standard business tool.
If you would like to have an app programmed, then we at Hyperlink InfoSystem are the right contact. We provide our customers with dedicated development teams. We select the right candidates according to the project requirements, take over the bureaucratic effort and ensure efficient cooperation between customers and the team. Long-term partnerships are extremely important to us, because this is the only way we can successfully complete IT projects together.
If companies want to have an app developed, they must always be able to react flexibly. Our teams can easily be expanded when new skills are required. At the same time, we make it possible to reduce the team when the workload drops. This means that our customers always pay exactly what they need.
Reasons To Consider Mobile App Development
You Can Reach A Different Audience
The first advantage of having a mobile app is that it offers you the opportunity of expanding your target audience. Thanks to an app, it is possible to reach all those users defined as "mobile first", who identify themselves with the new generations, and who perform most of their daily activities from simple banking transactions, to meeting new people via app.
You Can Stand Out From The Competition
Having an app for a business that is not mobile first is certainly an advantage in terms of image, demonstrating innovation and attention to the needs of all customers. This, especially for traditional brands, can represent an element of great competitive advantage.
You Can Communicate With Customers More Effectively
This is perhaps the most important and the most tangible benefit of developing a mobile app. It allows you to take advantage of the two fundamental principles of Mobile Marketing: geolocation and real-time communication. Through a mobile app, we are able to communicate with our users at any time of the day and wherever they are, through push notifications and other Mobile CRM activities.
With a mobile app, we can stay connected with our customers without having to wait for them to be in front of the PC to read our communications. It is in fact possible to reach users when they are in a specific geographical area, while they are returning home from work, or when it is dinner time and so on.
Improve Users' Retention Rate
One advantage that a mobile app can bring to your business is to make your customers more loyal to your product or service, and therefore have a longer lasting relationship over time.
This is mainly because we can communicate with the user more often and precisely, and also, thanks to specific loyalty program strategies. and gamification, which make users more inclined to use your service over time.
You Can Increase ROI
Thanks to the ability to communicate more with users, not only can we promote more products and increase sales, we can also give more useful information and increase retention. Consequently, if usage increases over time, the chances of monetization will increase. We can reach a wider audience and stand out from the competition with a mobile app, thus increasing the chances of revenue.
What A Good App Must Have
Enhancement of usability: we must seek to enhance the usability of the application for the user. To do this, it is essential that the app has been reviewed multiple times and the A/B tests and other necessary tests have been carried out before launching. The functionality and the options it offers must be well defined and function optimally (without errors or design or structural development flaws).
In other words, the user is in charge and you have to offer them what they are looking for based on their needs and expectations, since that is what really interests them. Added functions that do not add any value and that are hardly used should be removed. The only thing they entail are unnecessary costs in their development and the lack of interest of the user who will see greater simplicity in other apps, and the options they need and less application size.
Optimization of results and loading speed: This is one of the most important aspects, since it will speed up the processes if it is carried out correctly and the user will take less time to receive the information requested. In addition, the quality of the results offered will greatly mark the success of the app. Therefore, it will always be advisable to look at this aspect before downloading any application, whether it is a travel app or not.
"Above page is written for promotional purpose. We do not damage any copyright. We create apps from the scratch only."
Process We Follow
Being a Top development company, the proficient developers of our teams follow a well-organized development process that includes the following steps.
Requirement Gathering
We help clients to gather and analyze the requirements to understand the functionalities to be integrated into the app. This process enables us to draw a development plan and transform the clients' concepts into an efficient and functional app.



UI/UX Design
Our developers use effective UI trends to design apps that are not only pleasing to the eye but also intuitiveness and consistency. We make sure the applications not only satisfy the needs of our clients but are also simple and convenient for the end-users.
Prototype
We develop a preliminary visualization of how the mobile app would look and function. The prototype of the mobile application will give an idea of the look and feel of the app, and we test the users' reactions to the UI and UX designs.



Development
Our team of app developers has a thorough understanding of different programming languages, frameworks, third-party APIs, and more and will develop logic and codes to make your mobile application browsable for your target audience integrating various features and functionalities.



Quality Assurance
Our developers carefully test every app to ensure that they provide an excellent user experience and meet the requirements of our clients. Apps developed by our development team are bug-free because they go through a series of automated and manual testing before deployment.



Deployment
Our app developers follow strict guidelines and best practices of app stores to make your mobile application good to go. The app deployment phase will make sure your mobile applications can meet all the publishing criteria and reach your target audience.



Support Maintenance
All digital solutions need improvement. The deployment of an app is not the final stage. We work with our clients to offer post-deployment maintenance and support to make sure the mobile application always stays bug-free and trendy.



Get Free
Quote

Now !

Got An Idea? Leave A Message To Us And We Will Reach Out To You Soon.