Top Mobile App Development Service Provider In Dubai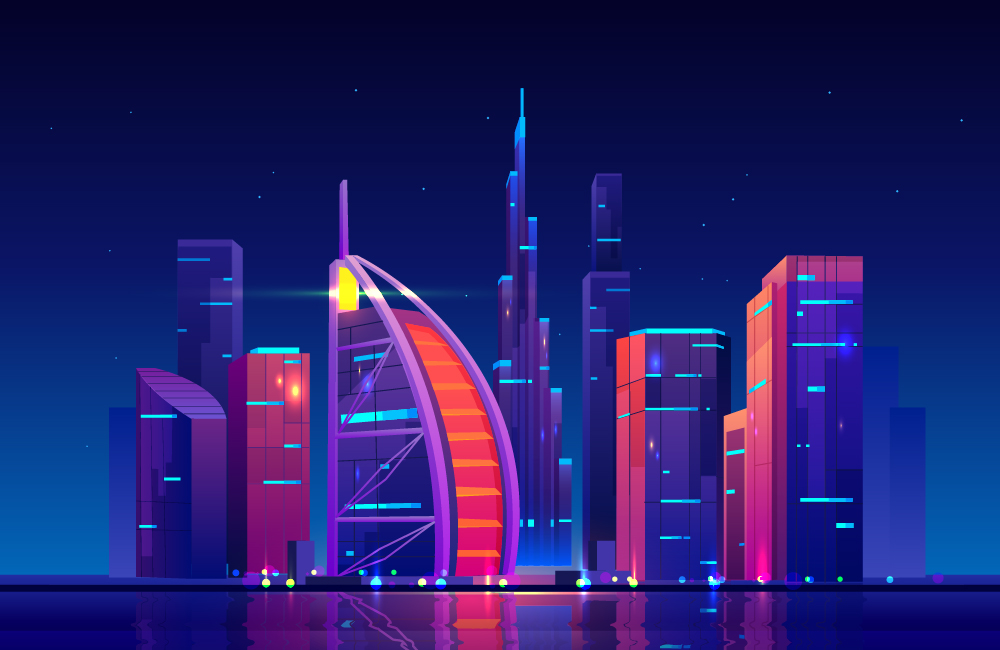 Hyperlink InfoSystem offers excellent mobile app development services in Dubai. We are one of the leading mobile app development agencies in the word. We specialize in offering unique and highly tailored mobile solutions. We have been developing mobile apps for over 9 years and we have world with the leading I.T companies on the global stage.
What We Offer
Development transparency: We provide access to our task manager, and are also ready to work in any way convenient for you. You can get information about the status of the project at any time.
Full development cycle: We provide a full project life cycle: from the creation of system requirements and development to implementation, support and development.
High level of product quality: An individual approach to development, regular clarification of requirements, strict control of the timing and budget of the project ensure the creation of a high-quality product.
Active interaction: We hold meetings and show regular demos all through the project development stages.
Phases Of Mobile App Development
Before starting with the development of an app, you must keep in mind that the development and launch of an app is a booming business. Also, around a thousand apps are uploaded to the stores per day. For this reason, planning your mobile app development process is so important as it can require a large capital investment.
Steps To Succeed In Developing Your App:
Business Idea And Application
The best way to choose a good idea that can succeed is through brainstorming. To verify if you have come up with a brilliant idea, you should answer the following questions:
Does it already exist on the market?
What needs does it cover?
Who is your audience?
App Development Process
With a clear business model, it's time to start the cross-platform mobile app development process. It is very important to develop a prototype to know how the app will work. Without this step, it is very difficult for the final result to be satisfactory. Choose the best developer so you can rest easy knowing that you would get a satisfactory result.
Tests
Before releasing the App in the stores, it is necessary to carry out tests to verify that the development has been carried out correctly and that no errors appear in any functionality.
Develop A Good Marketing Plan
Time is essential to stimulate user interest in your application and get customers even before it is launched on the market. Depending on the features of the app, the techniques to use for the marketing plan will vary.
Launch The Application
Once the development phase is finished, the first place where your app has to appear to promote downloads is in the stores, both in Apple (App Store) and in Google (Play Store).
The stores have specific guidelines for the publication of new applications. The process to appear in them can last up to a week and require small changes in the app, so you must be prepared.
This is when we need to pay attention to ASO positioning.
The positioning of apps or positioning ASO are techniques that will get your app to appear on the first results of the stores, through keywords and requirements.
Analyze The Results
One of the keys to successfully launching your app is to analyze the market and the results of your actions to see if they are effective. It is time to discover who your users are and why they have chosen to download your app and not your competition's.
One of the advantages of the online world is that communities are created around games and applications, or even within the store itself, users can use them as communication channels.
Discover what your potential users want, feel, seek and expect and offer them a higher quality than they expect.
Types Of Mobile App Development
Native Application
Programming a mobile application in the native language of the operating system, such as Swift for iPhone and Java/Kotlin for Android, requires developing and maintaining two mobile applications for your project. This is a reflection and not the least to have because it greatly influences the price of the mobile application.
Hybrid Application
Overtime, the technologies around the hybrid development of mobile applications have evolved from embryonic status to adulthood with performances to make a native developer pale. Some examples of hybrid mobile application development languages are React and Ionic. Some industry giants such as Facebook, Airbnb and other mobile applications are developed with this type of programming language. The hybrid solution remains a solution with a very interesting quality-price ratio.
Web Application
Long used as a stopgap for full native applications, mobile applications that host a WebView are useful for quickly and unconstrained project development on mobile application stores.
In the mobile application development process, proper planning of online marketing strategies, testing and listening to what your users want, are essential to make it a success at the time of its launch.
Contact our team of professionals in Dubai to assist you with excellent I.T solution. With over 9 years of experience of developing mobile apps for companies in different sectors, we are well posed to deliver the solution to take your business to the next level.
"Above page is written for promotional purpose. We do not damage any copyright. We create apps from the scratch only."
Process We Follow
Being a Top development company, the proficient developers of our teams follow a well-organized development process that includes the following steps.
Requirement Gathering
We help clients to gather and analyze the requirements to understand the functionalities to be integrated into the app. This process enables us to draw a development plan and transform the clients' concepts into an efficient and functional app.



UI/UX Design
Our developers use effective UI trends to design apps that are not only pleasing to the eye but also intuitiveness and consistency. We make sure the applications not only satisfy the needs of our clients but are also simple and convenient for the end-users.
Prototype
We develop a preliminary visualization of how the mobile app would look and function. The prototype of the mobile application will give an idea of the look and feel of the app, and we test the users' reactions to the UI and UX designs.



Development
Our team of app developers has a thorough understanding of different programming languages, frameworks, third-party APIs, and more and will develop logic and codes to make your mobile application browsable for your target audience integrating various features and functionalities.



Quality Assurance
Our developers carefully test every app to ensure that they provide an excellent user experience and meet the requirements of our clients. Apps developed by our development team are bug-free because they go through a series of automated and manual testing before deployment.



Deployment
Our app developers follow strict guidelines and best practices of app stores to make your mobile application good to go. The app deployment phase will make sure your mobile applications can meet all the publishing criteria and reach your target audience.



Support Maintenance
All digital solutions need improvement. The deployment of an app is not the final stage. We work with our clients to offer post-deployment maintenance and support to make sure the mobile application always stays bug-free and trendy.



Get Free
Quote

Now !

Got An Idea? Leave A Message To Us And We Will Reach Out To You Soon.