Vehicle Tracking Management System in UK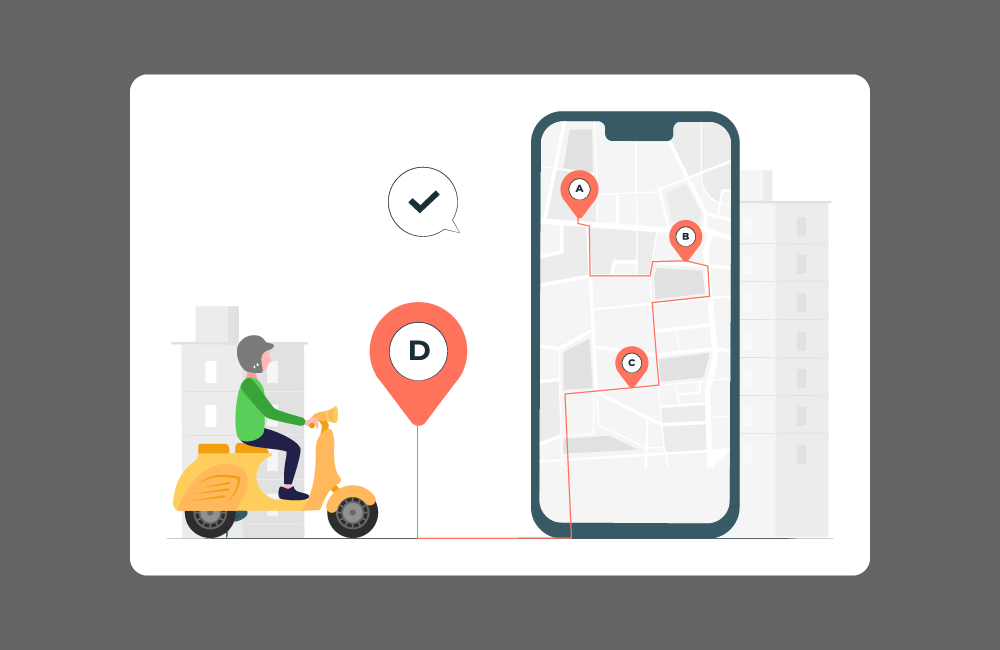 Having a fleet management system based on vehicle tracking can now allow you to locate your vehicles in real time, have a traceability of the use of units, analyze the use of the fleet, control maintenance, avoid speed violations, improve driving and exposure to accidents and, in general, control a series of alerts and critical events of each operation that has an operating fleet in real time. Current systems allow management tools to be configured and customized for different types of work.
Among all the alternatives that mobility technology offers us, the possibility of locating vehicles through a GPS management system stands out. This useful route for any fleet offers numerous benefits regardless of the sector to which a company in question is dedicated. Therefore, Hyperlink InfoSystem specializes in the development of vehicle tracking management app.
This alternative goes far beyond offering geolocated points that allow us to locate and track our vehicles on a map. A GPS management system can help drive the operation of any fleet of vehicles toward greater efficiency and safety, among other considerations.
In this way, this greater optimization and cost savings can be especially useful for businesses whose work environment is carried out in the transport of goods, logistics, public or private transport services, companies with commercial vehicles, car rentals and so on.
How Does A GPS Management System Benefit Your Company?
Greater safety for drivers. Believe it or not, telematics helps considerably in this regard, because by monitoring your driving style, your company will be able to know both good and bad practices. In this way, the risk of suffering or causing an accident will be avoided.
Efficiency and reduction of fuel consumption. A GPS management system, by constantly monitoring the consumption of each vehicle, will allow you to improve to be more efficient. It also helps us to identify excessive speed, sudden braking, and engine idling times. In short, practices that increase costs and have a negative impact causing greater wear will be minimized.
Maintenance of the vehicle fleet. The above information also helps us to carry out an exhaustive control of the pending maintenance of all the cars. Therefore, depending on its status, you can schedule or prioritize the workshop visit schedule.
A smarter fleet of vehicles. Thanks to the GPS management system, you will not waste so much time organizing work days and routes, as this solution allows you to save time and that of your team. In addition, you can update the tasks of your employees and they will receive the new orders on their respective devices.
Some Reasons To Contact Us At Hyperlink InfoSystem For Your Mobile App Development
Data Protection
We manage the users' data professionally following the guidelines of the different app platforms and the regulations of the government.
Quality Deliverance
The quality of an app is a major determinant of its success. Our developers focus on delivering an excellent solution that exceeds the imagination of our clients. We first understand the needs of our clients and develop solutions that are perfect for them.
Enhancement
We continuously work on the projects even after deployment. We are always open to any new suggestion that will enhance the functionality of our solutions.
Client-centric Development
We follow a holistic approach towards delivering exceptional services to our clients who seek an excellent web and mobile app development. We develop solutions that are tailored to the needs of each client.
Agile Development
Our Agile methodology is based on a simple principle: planning the entire project down to the smallest detail. Organizing all aspects of our project ensures that we do not just deliver our projects before deadlines, but also, they are well tested.
Dedicated Development Team
Our dedicated development team will work full-time on your project or participate according to your schedule requirements. Our team consists of experts from the areas of project management, front-end and back-end development as well as UI and UX development.
Excellent Support
Our clients love us because of the support we offer even after the deployment of our solutions. Our development team support, maintain and improve our solutions.
Data Backups
We generate a copy of the data taken from our apps and store them elsewhere so that it may be used to restore the original after a data loss event.
"Above page is written for promotional purpose. We do not damage any copyright. We create apps from the scratch only."
Process We Follow
Being a Top development company, the proficient developers of our teams follow a well-organized development process that includes the following steps.
Requirement Gathering
We help clients to gather and analyze the requirements to understand the functionalities to be integrated into the app. This process enables us to draw a development plan and transform the clients' concepts into an efficient and functional app.



UI/UX Design
Our developers use effective UI trends to design apps that are not only pleasing to the eye but also intuitiveness and consistency. We make sure the applications not only satisfy the needs of our clients but are also simple and convenient for the end-users.
Prototype
We develop a preliminary visualization of how the mobile app would look and function. The prototype of the mobile application will give an idea of the look and feel of the app, and we test the users' reactions to the UI and UX designs.



Development
Our team of app developers has a thorough understanding of different programming languages, frameworks, third-party APIs, and more and will develop logic and codes to make your mobile application browsable for your target audience integrating various features and functionalities.



Quality Assurance
Our developers carefully test every app to ensure that they provide an excellent user experience and meet the requirements of our clients. Apps developed by our development team are bug-free because they go through a series of automated and manual testing before deployment.



Deployment
Our app developers follow strict guidelines and best practices of app stores to make your mobile application good to go. The app deployment phase will make sure your mobile applications can meet all the publishing criteria and reach your target audience.



Support Maintenance
All digital solutions need improvement. The deployment of an app is not the final stage. We work with our clients to offer post-deployment maintenance and support to make sure the mobile application always stays bug-free and trendy.



Get Free
Quote

Now !

Got An Idea? Leave A Message To Us And We Will Reach Out To You Soon.