Reading books is not and will never be forgotten because there are various digital-book reading apps to keep you busy. The eBook market was worth $18.13 billion in 2020 and is predicted to hit $23.12 billion by 2026. According to sources, 191 million digital books were sold in the US in 2020. These figures are pretty high and reveal that people love reading, whether offline or online.
Social distancing has led us all to maintain solitude and indulge ourselves in ways that can keep us busy. So besides watching shows, what's the best way to keep yourself busy yet entertained? Books!
Ebooks have a plethora of benefits for modern readers as it is easy to carry, has an in-built dictionary, eye-friendly fonts, and much more. For example, imagine you want to read a book, but it isn't physically available in the local stores; you can easily purchase it online and read it on your smart screen. Moreover, physical books can be costly, difficult to maintain and store, which can be avoided in ebooks.
Book lovers get sufficient choice as they scroll through the reading apps as it contains millions of books. You can filter with the category and author you want to read. Unlike physical stores, you don't need to move around to find a specific book.
Despite two giants Amazon Kindle and Apple Books, several new digital book apps are posing fierce competition to these apps due to their innovative features.
Let's have a look at the top 6 ebook apps that you should download in 2021 that offer you unique and revolutionary ways to read books and make a handful of money.
Top 6 Digital Book Reading Apps
1. Amazon Kindle App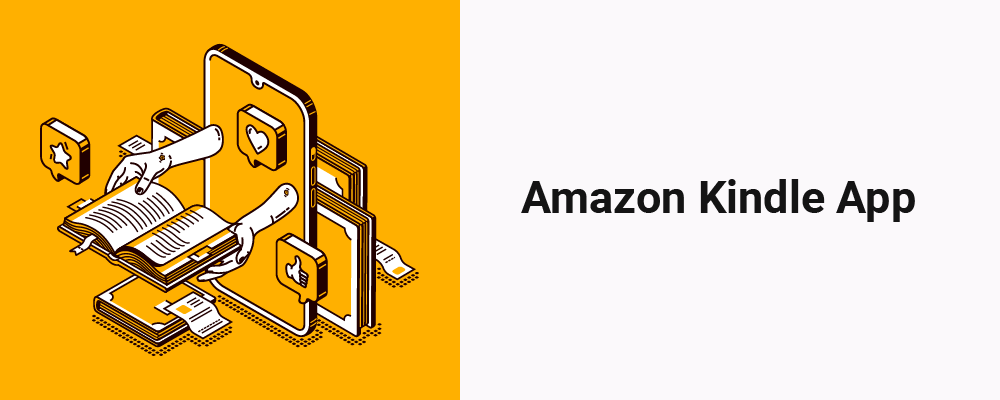 No list is complete without Kindle. This app includes more than 1.5 million books for you to read. It's an app for every reader, whether you are a bookworm, newspaper reader, or magazine lover. You can pick from over a million Kindle books and enjoy famous newspapers and magazines such as The Daily Mail, The Guardian, The Economist, and many others with high-resolution.
This app has a rich library with almost every book that can be read, giving a seamless buying experience to download the book of your choice and have a great screen time reading your favorite books.
Amazon Kindle also offers an in-built dictionary, thus saving you time to find a word on Google or the dictionary. In addition, Kindle's UX has been created to remove several barriers, making the reading experience super smooth. You can even tailor your reading by choosing the font size, brightness, background color, and screen orientation.
2. Apple Books App
Apple Books offers a native experience exclusively for Apple users. Apple Book pleases its readers with its security and simplicity. Apple Book allows you to dwell on the best books and audiobooks on your iPhone, iPad, Apple Watch, and more. Here, you'll find the top sellers, upcoming authors, classics, etc., to download and ready instantly.
The app's UI is immaculate and uncluttered. Books can be filtered by categories and genres. Book readers can use timely offers and discounts, exclusively curated lists, featured lists, trending reads, etc.
You can even personalize your reading experience by choosing the background colors and screen brightness comfortable for your eyes.
3. Goodreads App
This is one of the top mobile book reading apps by app developers, and it is the largest online ebook app globally. Goodreads is a loved app among book readers and is a famous social media site for writers, readers, and book enthusiasts.
Over 75 million members have added over 2.2 billion books to their shelves, and that's a considerable number. This is an excellent app for book lovers who wish to read new books and check reviews to see if a specific book is worth their time or not.
4. OverDrive App
This is one of the best apps that offers not just books and audio but videos as well. Read books from top-notch authors and listen to your books in the audio format during workouts, drives, or anything else.
This app is designed to help readers borrow books from their local digital library. You can sign in using your library card and digitally check out books to read. The app components like easily accessible, navigation, UI, and checkout prices are at par with Apple standards and provides book readers an affordable alternative to enjoy unlimited books.
5. Audible App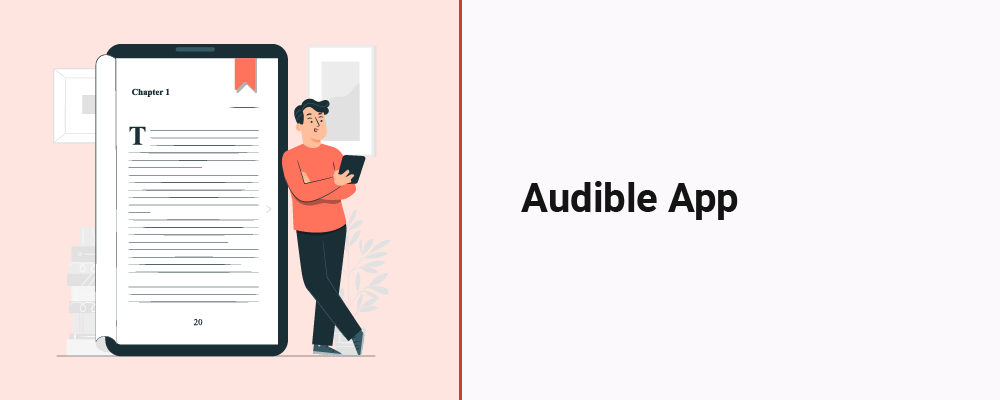 Audible's rich interface, a vast library of books, and talented narrators will simply fill with awe. This app has a monthly subscription fee to let users listen to richly narrated, top-quality sound audiobooks for a cost-effective price.
Founded by Don Katz in 1995, Audible became an exclusive audiobook provider to Apple on iTunes and iPod. Amazon acquired Audible for $300 million in 2008.
Audible brings storytelling to life like none other. From sci-fi, horror to kids' books, this app will help you find libraries you will listen to in the upcoming years.
6. Blinkist - Non-fiction Book and Audio App
This app allows you to increase your knowledge and find new perspectives to become better and smarter with the Blinkist app. Not all have time to devote hours or weeks to read a book. Some even read for gaining more wisdom, and this app offers exactly that.
Blinkist has become the most wanted ebook app among book lovers. This app currently provides tons of books that can be filtered by topic or genre and can be installed to read at any time. The app has a straightforward user experience and is totally focused on content.
The Endnote
Book reading is not just for entertainment and fun but also a great habit for your brain as it keeps you positive and informed. These apps make your life easier as you can have vast libraries to choose a book from.
If you are an app developer from an app development agency and want to create an awesome book reading app, connect with our experienced team to share your ideas, and we will help you build an amazing app of your own.