Mobile apps have figured out several ways to help kids, youngsters, adults, and seniors. It has paved its path to support students as well, not only in education but also in student loans. In the past few years, there has been a massive rise in students' loans for chasing higher education. As per Forbes, student loan debt in the U.S. has reached $1.6 trillion in 2020's 1st quarter, increasing over 116 percent during the last 10 years. It looks that loan repayments have become a lifestyle for students with debts going over for decades. Therefore, with such debt pile up, it becomes essential to make timely payments & keep track of your monthly installments. Hence, if you are moving ahead to having a simple life without stressing about your student loan, there is an app to manage your monthly payments & save funds.
SLOAN app is the top student loan repayment app for managing your student loan and making repayments on time. This app allows you to easily calculate interest with the student loan calculator & repay your loans in the order you choose.
In this blog, we'll talk about this app in more detail, such as its pros and cons and how it got introduced in the market.
Introduction To SLOAN App
Sloan is one of the top FinTech platforms that combines payment solutions & charitable giving to manage student loans & create a personalized repayment system efficiently. Sloan app allows borrowers to integrate their loans from various lenders into one user-friendly platform. Sloan app also provides:
Original and patent-pending repayment methods.
Involving the fund transfer between bank accounts.
Digital wallets.
Crypto from within the application.
Using Sloan, borrowers can even enjoy a vast range of options like paying off student loans monthly/weekly, paying off smaller loans quicker, or paying off additional to highest interest loans first. They can even set up automatic reductions from their bank account or automatically implement purchase round-ups through debit cards.
The founder of the Sloan app, Bryan Harris, came up with an excellent idea of introducing a financial technology platform for students from his borrowing experiences of paying off student loans. With more than 6 figures of debt hovering over his head, he tried his best to keep track of the multiple loans and found it tougher to get ahead of them.
This challenging experience stimulated him to introduce the Sloan app. This is one of the top loan managing apps that eases the process and helps students to manage & track their loans in one place. This app also allows friends, families, employers, and even those you haven't met to help contribute on your behalf.
Why Is SLOAN The Top App For Managing Student Loans?
Sloan app offers several benefits to students and assures easy debt tracking. Below are some of the Sloan features that make it one of the top financial management apps.
1. Receive Help From Others:
This app can be utilized for crowdfunding student loan debt. Sloan app notifies when an individual contributes to your student loans and permits you to contribute to others inside the SLOAN community who need help as you. You can even share your profile and receive support from those who want to help you unburden your debt with this student loan repayment app.
2. Employer Benefit Plans: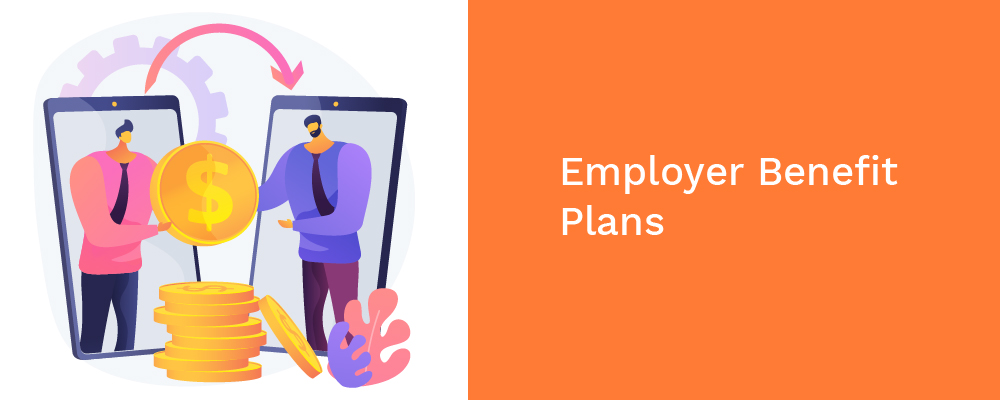 This student loan repayment app even offers Employer Benefit Plans where your staff member can help you unburden the student debt. The SLOAN app's employer benefit plan makes it one of the top apps for college students.
3. Smart Saving Calculator:
This student loan app helps you calculate your savings based on additional payments to your loan(s) & turn on a repayment plan with one click.
4. Simple Repayment:
The Sloan app enables automatic loan repayments on behalf of borrowers on a weekly/monthly basis. They can even pay additional to highest interest loans first or repay smaller loans quicker.
5. Round-up Your Purchases:
The round-ups from your debit card & checking account purchases are gathered & transferred from your checking account to your SLOAN app account when they reach USD 5. This arrangement helps you save funds for your payments.
6. Calculator Interest & Payment Plans:
Use this app to calculate interest & payment methods to view when you can finish repaying your loans and how much interest you will have to pay in the coming years.
What's New About The SLOAN Repayment App?
The Sloan student loan repayment app has helped students & families in managing student loan debt. You can also use the Sloan app for crowdfunding student loans with the Sloan community's help. Sloan's Employer Benefit Plans permit your employers to help you with your student loan debts. All these features make this app one of the top student loan managing apps by app developers in UK.
Pros & Cons
Pros
Easily track & manage up to 30 student loans.
The app download is simple.
All transactions are FDIC insured & encoded.
View due dates, interest rates, & more from an intuitive interface.
Pay different amounts on different loans.
Round-up your debit & credit card purchases to save funds.
You can choose to repay student loans in autopilot mode with one-time, weekly, or monthly payment options.
It is one of the top apps to repay loans for college students.
Cons
The Sloan app is currently available for iOS users.
Functional in some nations as of now.
Pricing & Availability
The SLOAN student loan app is free to use. It is currently available for iOS users & coming soon for Android users as well.
The Bottom Line
Overall, this app is top apps to manage your student loans. This student loan repayment app allows you to reap all the benefits from home or office. The best thing about this app is its crowdfunding feature. You simply need to install this student loan app, and without any trouble, you can manage and pay off your debts. It's effortless and user-friendly. If you have a similar app idea, feel free to get in touch with our professional team.