The UI/UX design trends are evolving right from the beginning. It is transformed based on the unique user preferences. Therefore, as business owners, one needs to follow the latest UI/UX design trends to stand out from the competitors.
Millions of businesses are growing every day. So the customers are in a rush to choose the one that offers the best solutions to their needs. Therefore, the online platform that grabs their attention will score in the game. Therefore, if you plan to redesign yourself, follow user experience design trends in 2021. It ensures that your web platform is up-to-date and visually attractive.
UX/UI Design Trends in 2021
1. Login Without Passwords
Forgetting passwords is a widespread error made by users while handling online web platforms. The password resetting option is what makes them log in to their accounts. Typically, passwords are a mix of alphabets, numbers, and special characters. Therefore, this makes it hard for users to memorize. The latest UI design trends have started various options for a user to log in to solve this issue.
2. UX Writing
This is one of the UX trends to rule in 2021. It was not an uncommon trend to fill the UX UI platform with creatively embellished words. But this has also lost its worth. Here only the essential information is shown; it's more concise. This technique has also proved to keep the users engaged & led to more conversions.
3. Dark Room
The Dark Room option is gaining momentum among the latest UI/UX trends. This mode is usually triggered when the daylight turns off & the night turns on. It's discovered that exposure to light is not suitable for the eyes. Hence, this is one of the UI/UX app designers ideas from top app development companies for shifting to dark mode.
There are other advantages too for the dark mode. They are as follows:
- It looks appealing and different from the current themes.
- Features the design elements.
- Saves monitor battery usage extensively.
4. Air Gesture Control
This is another UI/UX design trend expected to rule in 2021. It acts as a major source for enhancing the user experience. With the advancement of touch screens, various gesture control mechanisms were launched. Previously it was all done with touch screens, but now it is replaced by air gestures. Isn't it interesting that an action in the air will make things work on the phone?
5. Immersive 3D Elements
3D based design elements can undoubtedly keep the users engaged. They are now being integrated with the latest technology, such as Virtual Reality (VR) and Augmented Reality (AR). This enables the UX UI designer to create hyper-realistic 3D visuals & keeps the users eager and involved. However, such graphical elements may also decrease your website speed, so ensure it's optimized.
6. Voice UI
Voice-based user interfaces can be synced into your UI UX design process. To become a good UI UX designer, adopt such latest UI design trends. It helps users to seek information or avail of any services with voice assistants.
7. Custom Navigation
Custom navigation is also anticipated to rule the UX UI design trends this year. The proper usage of visuals & navigation helps to attract users & keep them engaged. There are 2 types of navigation elements: hidden navigation elements & visible navigation elements. The navigation menu should be designed in a way that ensures smooth information flow.
8. Full-Screen Visuals
Full-screen visuals capture the user's attention to your site quickly. It has been discovered that things in the center of the page grab the user's attention. However, it is still helpful to use the whole page or manifest various information. This trend has started to gain momentum and will be included in 2021.
9. Micro-interactions
Facebook well executes this strategy. The best instance is the 'Like' option for a micro-interaction. The word 'micro-interaction' is self-explanatory as it allows the users to interact with the UX UI for a specific moment. Examples include short videos and minor animation effects.
10. Mobile-browsing
Mobile browsing has gained immense fame in a few years. The situation is totally different from mobile apps. So while creating UI UX design interfaces, have this in mind and enhance the platforms you build for the mobile browsers. The designs for mobile browsers are slightly different from web platforms. Mobiles have small screen sizes, and making them attractive for users is a tiresome task. Minor graphical elements and helpful content together is a perfect mix.
11. Using Bold Fonts
Using bold fonts in UI UX design is not the newest trend. But this practice will gain popularity in the future. The significance of fonts in the UI interfaces is essential. Bold fonts help grab users' attention and impact the overall user experience.
12. The Right Mix of Color Combo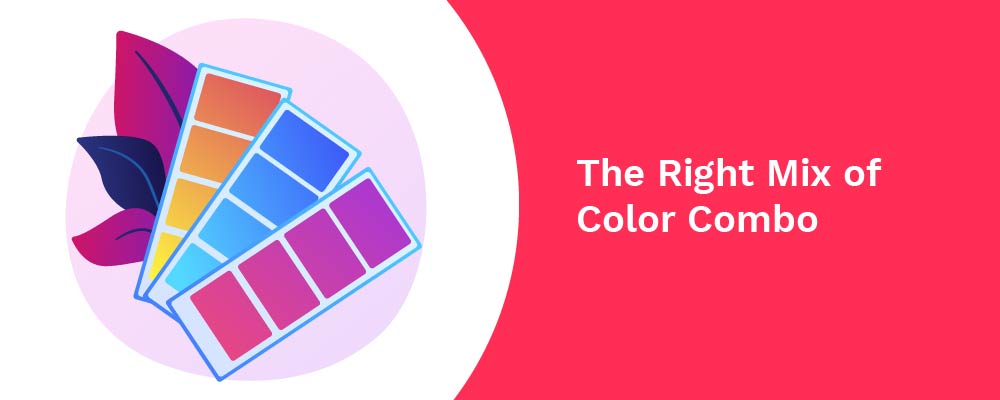 Choosing the right color combination is always essential. Colors play a vital role in psychology and attract viewers' attention. Give the right combination as per your business requirements. Different businesses demand different color combos. This trend will rule in the field of UX UI designing for sure in 2021.
13. Foldable Displays
These are some of the UI UX design trends to gain momentum. The emergence of foldable displays has made it imperative for UX UI designers to build platforms for such devices. It is forecasted that the sale of foldable devices will value 50 million by 2050.
14. Empty Spaces
Empty spaces create the needed effect among the users. It is essential for particular designs. Open spaces between the design elements make them more attractive, bright, and authentic.
15. Layers & Floating Elements
If you are using 3D elements, then adorning them with layers & floating elements will create positive emotions. They show an intense feature and thus make your website slightly 3D. These elements can even be used with images, videos, text, etc.
Final Words
Finally, coming to an end here, we have discussed all the super cool UX UI trends that will dominate 2021. Ensure you follow these trends for reaching out to millions of users out there.