The education system is evolving every day. Starting from addressing daily classroom issues to communicating with professors, learning through quizzes & games, to doing homework online, education apps have transformed the way students are studying.
Today, education apps are making a massive difference in the lives of students & teachers alike. Several schools, colleges, and academic institutions exhibit a keen interest in creating an education app, helping teachers, schools, and college students connect in real-time. Besides schools & educational institutions, several ed-tech startups are also spending money on academic mobile application development, and it is forecasted that m-education spending will reach USD 37.8 billion by the year-end 2020.
Being an ed-tech entrepreneur or startup, if you have made up your mind to the best education app development, then you cannot afford to miss these 10 easy yet money-making educational app ideas. These ideas will surely make a difference in the education industry, providing more facilities to them.
Top 10 Educational App Ideas to Look Forward to;
1. AR-enabled Education App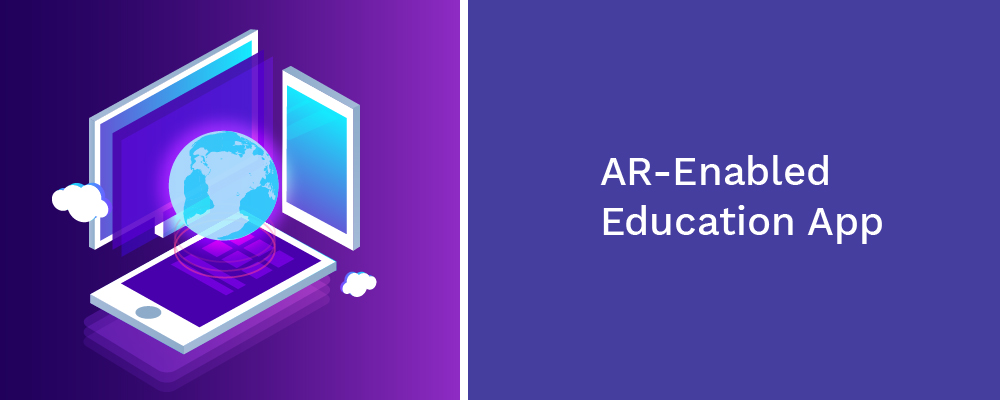 This is the first idea to build an AR-based education app to teach students the unique way possible. Faculties can use these apps to grab student's attention and help them learn science lessons & experiments, providing a realistic experience. Students can use such AR-based apps to learn about the solar systems, universe, and each planet intensely. Students will get a 3D vision using the AR-based educational app.
2. An App For Disabled Kids
Another idea to consider is a mobile app for disabled kids. A mobile app for disabled children allows them to learn & study from their homes' comfort. This app will be specially built for disabled kids who can't attend daily classes & lectures. They can use this app and participate in live classes and get in touch with instructors in real-time.
3. An App For Exam Fever
Another fantastic idea is to create a dedicated mobile app to help students to study and learn in the simplest way during their exams. The app will give a vital course & chapters that students shouldn't miss reading or revise for their exams. The app will permit students to make a to-do-list of the exams so that they remember essential things. This app will also connect teachers and students in real-time via video chat or live chat.
4. Tutor App
Another simple yet unique idea is to create a tutor app, enabling students or their parents to recruit tutors on-demand for all subjects according to student's needs. They can choose the best tutor from a list of tutors and speak to them directly. Whether students want to learn online or face to face, they can recruit a tutor for their comfort.
5. Student Performance Tracking App
This is mainly for colleges & universities to create student tracking apps for parents to track their kid's performance, behavior, attendance, & overall growth. Parents can use this app to get in touch with teachers to discuss their kid's performance, pay fees online with one click, and know essential updates about exams & lecture timing.
For this, you don't have to create various apps; a single app will give you every update. So consider making a student performance tracking app if you are seeking a unique app idea.
6. Education Apps For Kids With Autism
Build education & learning apps for kids with autism, helping them learn new skills, play, communication, and other skills. This is considered the unique app idea as it helps parents discover information and learn to handle & treat kids with autism. This app can be a big boon for such parents in managing their kids.
7. A Vocab App
Vocabulary is an important skill you need to appear in any qualification exam. Even enhancing vocab can boost confidence. An app that includes puzzles, quizzes, word games to improve vocab is likely to captivate more users as it will engage them. Previously, people used to carry a pocket dictionary. However, vocab apps can resolve that problem and also improve your pronunciation.
8. A Storytelling App
Children love hearing bedtime stories, and what if you come up with an app that contains different stories and motion videos. This surely boosts the chances to captivate more users. Nowadays, even schools organize some storytelling sessions for the kids to teach them morals. Thus, you can also add one moral at the end to teach students. This helps make the classroom more engaging and fun-filled for students.
9. A Language Learning App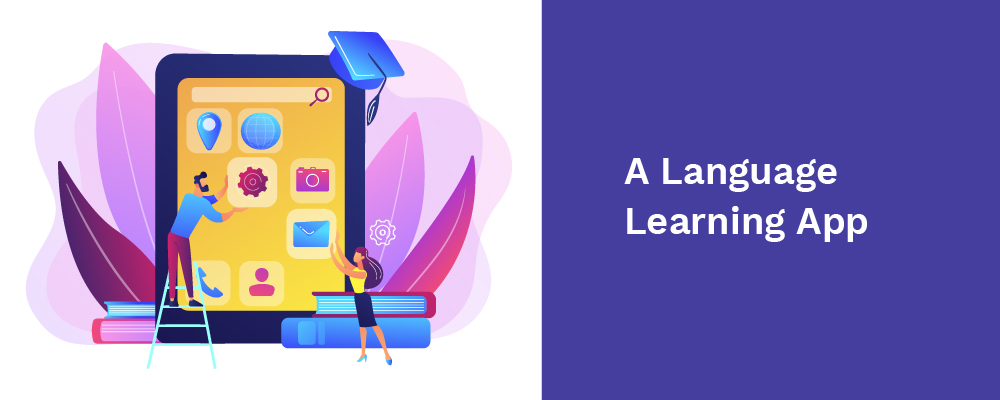 Many are keen to learn different languages. For them, a language learning app is a boon. It helps to learn a new language and also enhances vocab. You can choose to develop a language learning app if you seek a good app idea like Duolingo. Duolingo allows people to learn several languages with various quizzes and fun games. Users only need to spend 20 minutes of their day learning a new language. You can also add a feature that helps students to weather their hardships through customized tasks & quizzes, which will help them focus more.
10. A Career Guidance App
Many do not get the proper career guidance, and due to this, they fail to choose the right career path. Having a career guidance app can help them make the right choice. If you want to make your app stand out, you can include an expert advice feature for those students to consult their issues and get guidance on their career path.
The Bottom Line
These are 10 simple yet best educational app ideas that EdTech businesses can check out to build a mobile app for schools, colleges and helping teachers & students connect. Thus, if you liked any of these app ideas and have considered creating one, you can directly consult our expert team and reap the benefits of our superior services.