In today's technological era, things are moving pretty swiftly, and the business world is evolving at a fast pace. It takes a whole lot of work to sustain and thrive in such an ever-changing world. Also, as mobile apps have become vital for businesses' success, choosing the app development model carefully becomes essential. This is where cross-platform app development comes into the picture for businesses and mobile app development companies.
The cross-platform development concept has grown manifold in recent years. From 2020, companies are seeking cost-effective ways to reach their target audience. It allows app developers to deploy the Write Once, Run Anytime (WORA) technique across all the top platforms.
Cross-platform apps are created to work on any device, unlike native apps. Thus, it's time to dive deep and understand the cross-platform app development frameworks in 2021.
Topics To Include:
Advantages of cross-platform app development for companies
Popular cross-platform app frameworks
How has 2021 changed cross-platform app dynamics?
Cross-Platform app development to reach heights
Advantages Of Cross-platform App Development For Companies
1. Faster Updates
Unlike the native app development platform, here, it's easier to get updates. The reason is that cross-platform apps are accessed through the internet. Therefore, individual users don't need to install each update, and therefore, the maintenance cost is low.
2. Precision & Uniformity
The primary purpose behind app development is to provide the best possible user experience. To have this, you must have apps that run with accuracy on all the mobile platforms, and a cross-platform app platform will ensure uniformity and scalability on all the top platforms.
3. Simple Implementation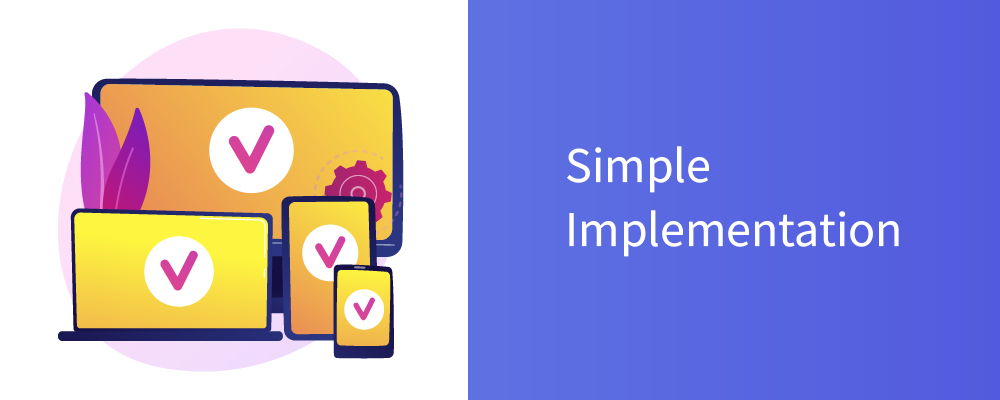 This platform provides solutions to developers, allowing them to make code changes swiftly. App developers can efficiently use their familiar resources and translate them as per the platform.
4. Fewer Codes
Since the written codes can be reused for multiple platforms, app developers don't need to waste their time writing new ones for each platform. This eliminates the struggle of repetitive tasks. Cross-platform app development allows businesses to leverage the advantage of fewer codes and thus investing fewer funds.
Popular Cross-platform App Frameworks
1. React Native
React Native has gained a spot as one of the top cross-platform app frameworks due to its immaculate features. Facebook created react native framework, which is Java-based. Since it is an open-source framework, it has a vast developer community to support each other. A few examples using this framework are Airbnb, Skype, Instagram, Uber Eats, Pinterest, etc.
2. Xamarin
This is an open-source app development framework that was first created in 2011. It was initially independent but was acquired by Microsoft in 2016. Xamarin cross-platform is based on open-source execution of the .NET platform referred to as Mono. The components of the execution process include .NET libraries, C# Compiler, and runtime.
Xamarine has a massive developer and contributor community, and it encompasses visual studio plugins and compilers for iOS & Android. Some popular apps built with this framework include Alaska Airlines, BBC Good Food, HCL, Fox Sports, etc.
3. Flutter
This framework was released in May 2017 by Google as one of the top cross-platform development frameworks. Flutter uses Dart programming language instead of JavaScript. The app developers can alter the code and view changes in real-time due to the hot-reload feature. Also, the Dart programming language allows app developers to write codes in a structured way for intricate apps.
Flutter has its own graphics engine, which saves developers from creating a separate Android and iOS app development interface. A few famous apps built using Flutter include Alibaba, My Leaf, Google Ads, App tree, etc.
4. Ionic
Ionic framework is a cross-platform framework well-versed in CSS, JavaScript, and HTML. Also, it receives sufficient plugins to use the native mobile features hassle-freely. The mobile apps developed through this framework are Hybrid HTML apps based on Apache Cordova principles. The top mobile apps developed using this framework include Instant Pot, Pacifica, Shipt, Sworkit, Honeyfi, etc.
5. NativeScript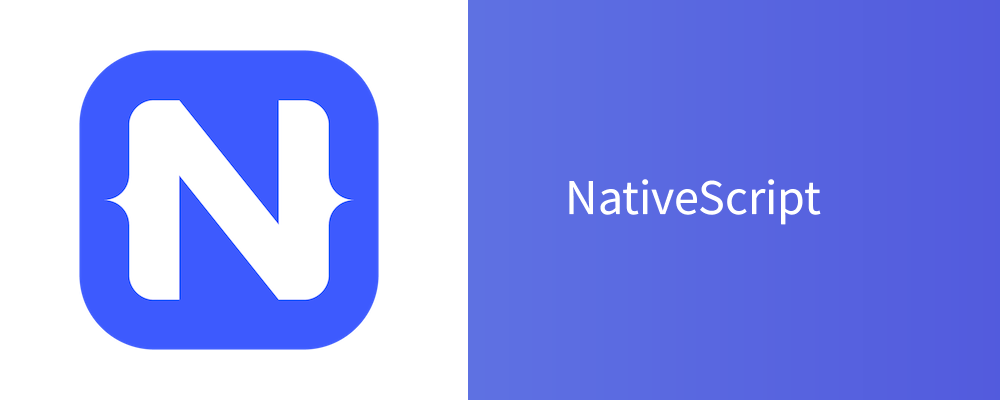 NativeScript makes it unnecessary for app developers to use WebView as it provides an accessible platform-native UI. Moreover, it even offers all the APIs enabling the developers to reuse current plugins from NPM to the projects.
NativeScript is a preferred choice for the Gen Z era due to its dynamic features. The app developers do not require to know the native app development languages through React Native; they can access Android APIs and iOS. NativeScript also uses Angular & TypeScript for programming-related stuff.
How Has 2021 Changed Cross-platform App Dynamics?
The previous year was a breakthrough year in several aspects. Businesses across the globe were forced to undergo unusual changes due to the dreadful Covid-19 pandemic. In 2021, cross-platform app development will constantly offer smart solutions to companies. Moreover, this year it will become a highly demanded app development platform being cost-effective.
Apart from being cost-effective, this platform will enable companies to grow their user base as the apps will be created to operate on various platforms. With increasing demand, many cross-platform app development frameworks such as react native, Flutter, ionic, etc., have brought massive improvements in their technology. The expansion in tech has reduced the difference between native and cross-platform apps, making cross-platform apps more pertinent.
Cross-Platform App Development To Reach Heights
Being a new-age technology, it's bound to reach newer heights, primarily in this new normal. It offers businesses a chance to find new avenues while still being cost-effective. Companies must outsource the top mobile app development companies to make the best use of cross-platform mobile app development.
Businesses must hire an agency well-versed with this tech and updated in this ever-changing modern-day business world. Companies should hire cross-platform developers who can thoroughly understand their requirements and match the market trends to provide the best possible outcome.